France's New President Emmanuel Macron in Paris Struggles To 'Drain Le Swamp' As More Scandals Hit Government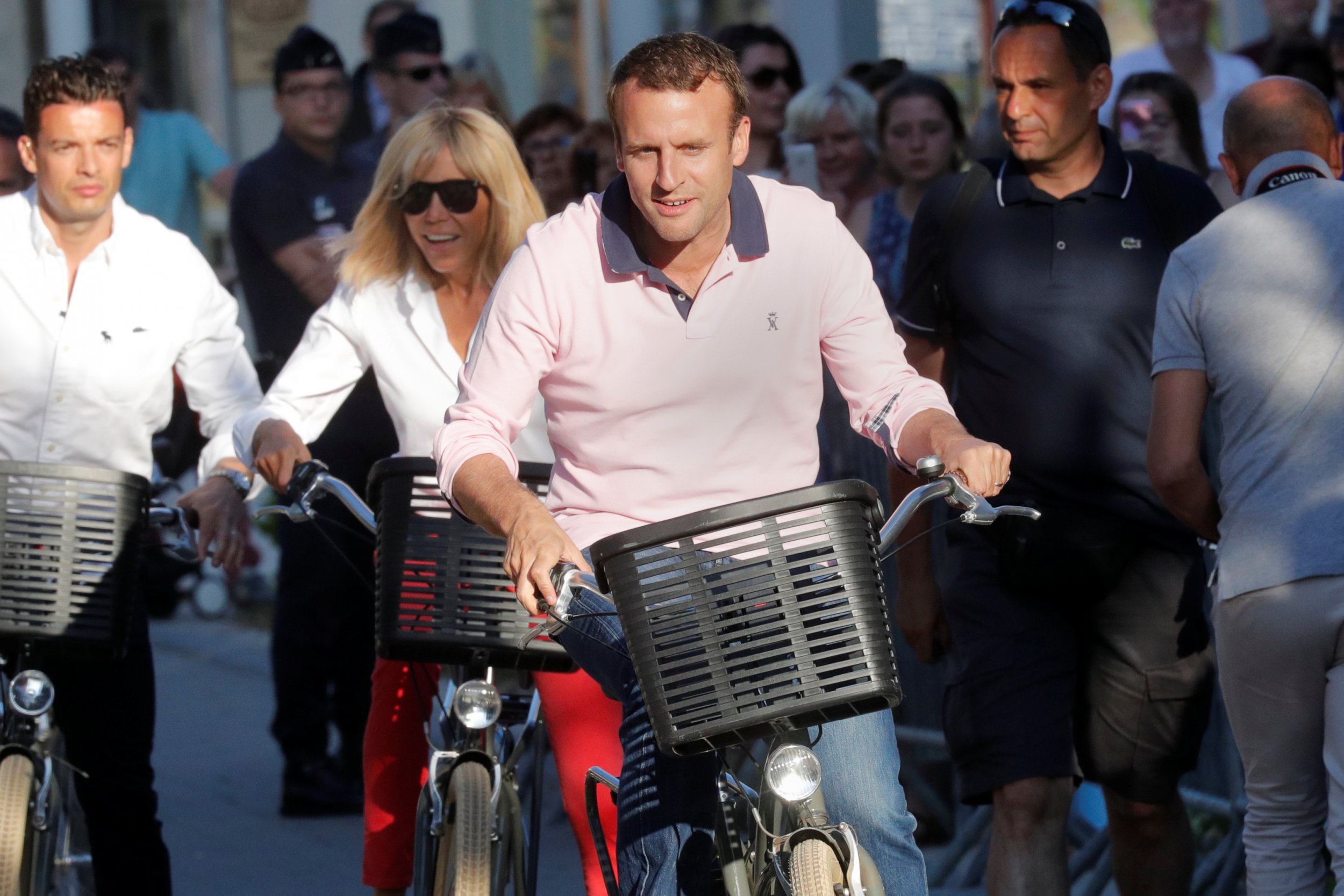 Emmanuel Macron, France's new liberal president, rode into office in May partly on the back of a Trumplike pledge: to clean up French politics and end the low- (and sometimes high-)level corruption that dogs its public life.
But since taking office, he's found that draining le swamp in Paris is harder than it looks.
On Wednesday, current and former members of Macron's government were hit with a fresh round of scandals.
His Labor Minister, Muriel Pénicaud, may face investigation for alleged misdemeanors, including nepotism and concealment during her time running international promotion agency Business France, Politico reported.
The claim centers on a 2016 party in Las Vegas promoting French startups which Macron also attended when he was economy minister.
Meanwhile Richard Ferrand, a former aide to Macron and ex-cabinet minister, hired his then-partner, a 25-year-old student, to a senior role at his insurance fund Mutuelles de Bretagne in 2000, Politico said based on a report in the French weekly Le Canard Enchainé. An aide told French media he had broken no laws.
The developments come days after Macron's former Justice Minister François Bayrou quit the government on June 21 due to an inquiry into claims that his Modem party, allied with Macron, used EU funds to pay its workers. He denies wrongdoing.
Corruption scandals have long been a feature of French politics, so much so that one was central to Macron's presidential election victory.
His center-right rival François Fillon's campaign imploded after he was accused of misusing public funds to pay members of his family while serving as a lawmaker, charges he denied.
When Macron's team picked candidates for his new "Republic on the Move" party to contest the parliamentary elections held earlier this month, they made the absence of a criminal record a key criterion for picking successful bids.