Emmanuel Macron Set for 'Unhealthy Monopoly' in French Elections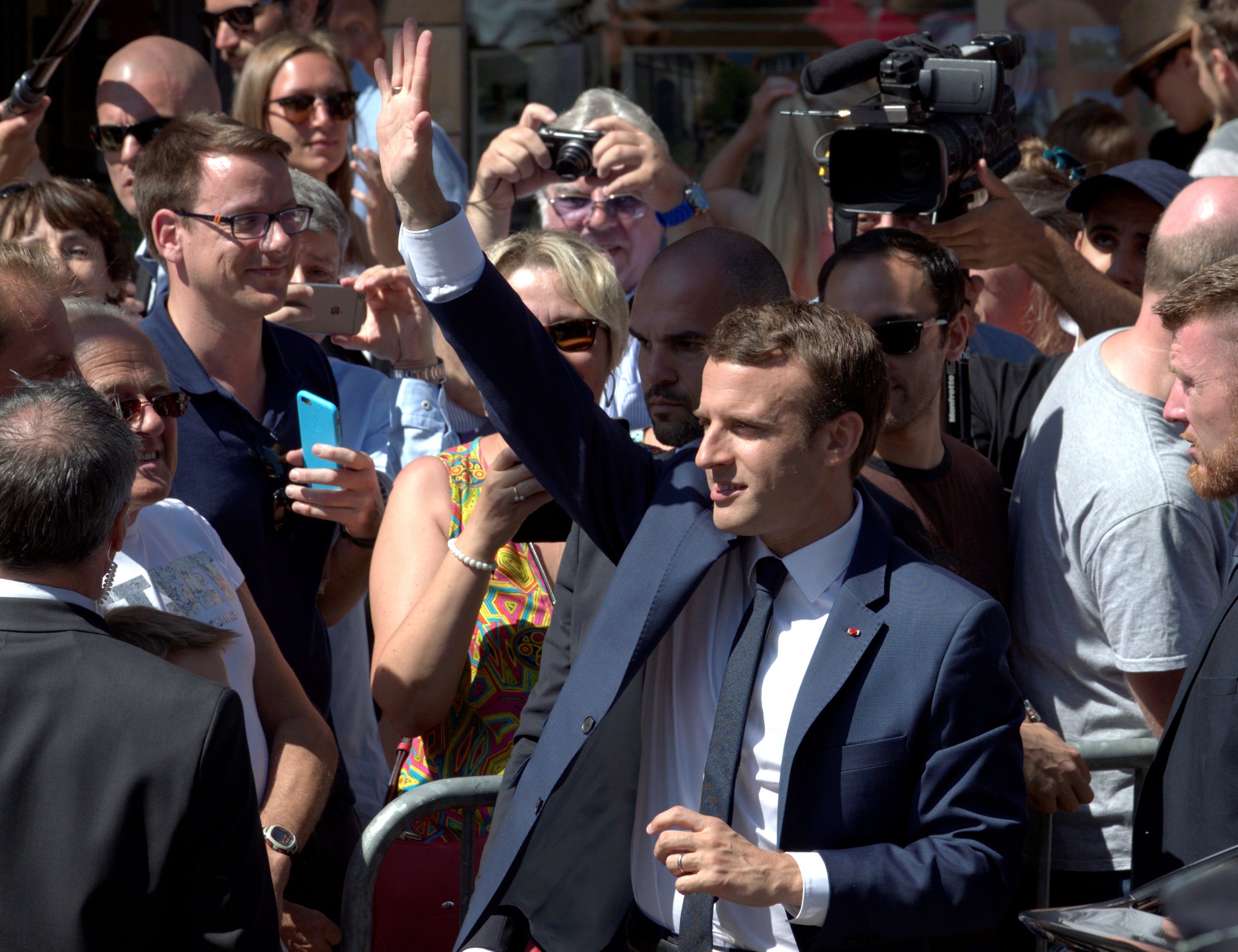 There will be no room for debate in parliament and democracy will be stifled if French President Emmanuel Macron wins the landslide parliamentary majority pollsters are predicting, his rivals said after Sunday's first round of voting.
"It is neither healthy nor desirable for a president who gathered only 24 percent of the vote in the first round of the presidentials and who was elected in the second round only by the rejection of the extreme right should benefit from a monopoly of national representation," said Socialist party leader Jean-Christophe Cambadelis as results flowed in.
Cambadelis later confirmed he had been eliminated from the competition for his Paris seat, one that was previously a safe one for the Socialists.
It will be contested in next Sunday's second round by Mounir Mahjoubi, the youngest minister in Macron's new government, and hard-left candidate Sarah Legrain.
Francois Baroin, who ran the campaign of conservative party The Republicans, echoed these sentiments, saying political power should not be concentrated in the hands of one party and urging supporters to turn out on June 18 for the decisive second round.
Like other senior politicians from established parties not connected with Macron's meteoric rise to power, Baroin also bemoaned the low turnout, which at around 49 percent was the lowest first round showing since the Fifth Republic was born in 1958.
"Today fewer than half of French people expressed a preference," he said. "This record level of abstention...bears witness to the continuing fractures in French society... They are neither forgotten nor wiped away."
Marine Le Pen, head of the far-right National Front (FN) who spoke after she qualified for the June 18 second round of voting, called the huge abstention rate worrying and, like Baroin, called on supporters to turn out in a week's time.
"There needs to be in parliament lawmakers who will really oppose the disastrous policies Emmanuel Macron is preparing," Le Pen said, urging voters to mobilize to ensure the FN wins seats.
She won a fifth of the vote in the first round of the presidential election in April, coming second behind Macron by just a few percentage points of the vote, yet pollsters expect she will have just a handful of seats in parliament in contrast to 400 or more for Macron.
Responding to the criticism, a senior party official of Macron's Republic on the Move (LREM) party said there would be no riding roughshod over alternative views.
"We shall be very respectful of the opposition... There has to be respect for minorities in a debate. This will not be a dominant majority but a responsible majority, said Jean-Paul Delevoye, who was in charge of selecting LREM candidates.
Jean-Luc Melenchon, a far-left candidate who also scored well in the presidentials, said Macron had won a "circumstantial majority."
He had campaigned on a platform of protecting workers rights in contrast to Macron's plan for business-friendly reforms.
"The huge abstention rate shows that there is no majority in this country in favour of destroying the labor code, nor for reducing liberties, nor for ecological irresponsibility, nor to pander to the rich - all things that figure in the president's program."