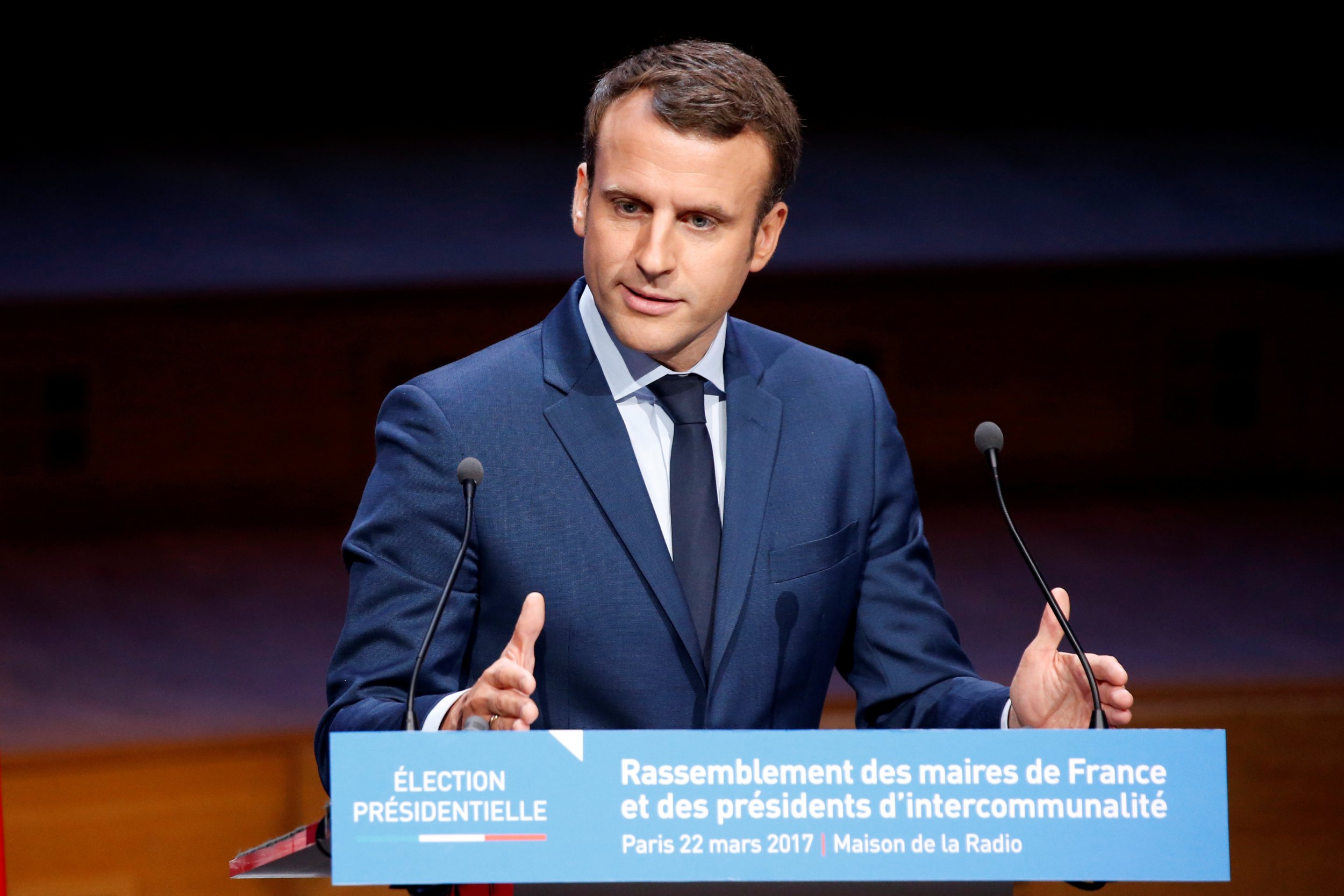 It's been a long, tough French presidential election campaign, so who could begrudge the centrist frontrunner Emmanuel Macron a bit of fun?
The candidate certainly seemed to enjoy a brief courtesy call with former President Barack Obama; so much so that he posted a video of it online.
Obama wishes Macron "all the best in the coming days," while Macron promises to "keep in touch." Riveting stuff.
The former president also gives Macron some advice about campaigning: "Make sure, as you said, that you work very hard all the way through because, you never know, it might be that last day of campaigning… that makes all the difference," Obama said.
So why are we watching this? Macron may hope that it boosts his credibility. The former economy minister, at 39 years old, is very young for France's staid political scene. His movement, En Marche! (Onwards!) is just a year old.
One way he has rebutted charges of inexperience is setting up meetings with foreign powers, among them Britain's Prime Minister Theresa May and German Chancellor Angela Merkel.
Macron's aides also often draw comparisons between Obama's 2008 campaign and Macron's 2017 movement, both of them using grassroots supporters energized by the idea of reforming the country.
Obama's spokesperson made clear after the meeting that this was not a formal endorsement. The former U.S. president's last intervention in a foreign election campaign, when he backed the pro-EU campaign in Britain's Brexit referendum, didn't go so well: The other side won.