French Tree Planted By Emmanuel Macron, Trump Goes Missing From White House Lawn
A tree taken from a World War I battlefield in France and planted during French President Emmanuel Macron's state visit last week has disappeared from the White House lawn.
President Donald Trump, Macron, his wife Brigitte and Melania Trump all posed for photo ops on the south portion of the White House lawn last Monday as they used shovels to unearth a setting for the sapling. The gifted sessile oak tree originated from the site of the Battle of Belleau Wood in Belleau, France, in which American, French and other allied troops fought the Germans during World War One. But a Reuters photograph from Saturday shows the tree is no longer in place.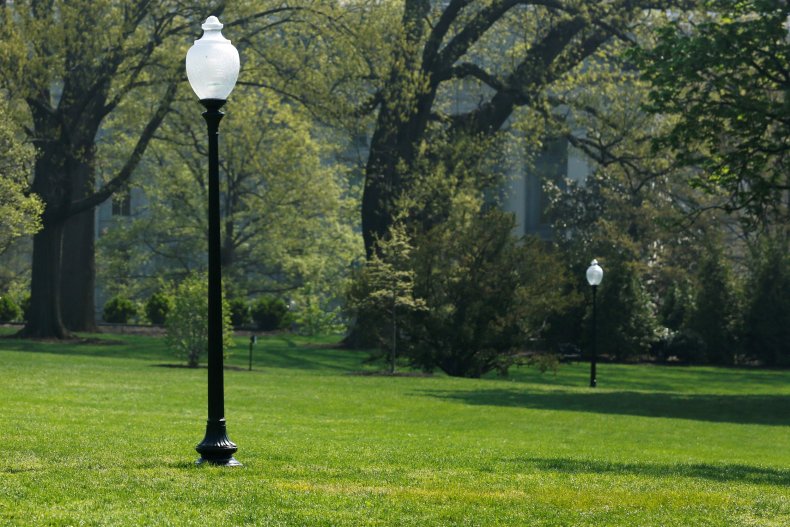 The photos taken by Reuters photographer Yuri Gripas blatantly show that the French tree has since been removed from the White House lawn. Although speculation has been rampant on social media, the White House has not officially responded to the former foliage now replaced by a yellowed spot of grass. Macron's visit last week saw news media and social media make jokes about the seemingly intimate body language of Trump and Macron.
Although many highlighted this "bromance" between the two leaders, the French president's Wednesday address to Congress was not well-received by some Republicans who saw it as taking shots at Trump's foreign policy and climate change stances. "French President is a socialist militarist globalist science-alarmist...the dark future of the American Democratic Party," tweeted Kentucky Representative Thomas Massie.
But others are offering a more logistical and less political reason behind the sudden disappearance of the tree.
The website for U.S. Customs and Border Protection notes that foreign plants "intended for growing (propagative) require a foreign phytosanitary certificate in advance" prior to being brought into the country. The French radio network Franceinfo notes that such an oak tree has a better shot of healthy growing when planted in the fall. "The tree may be back in October," the network speculated.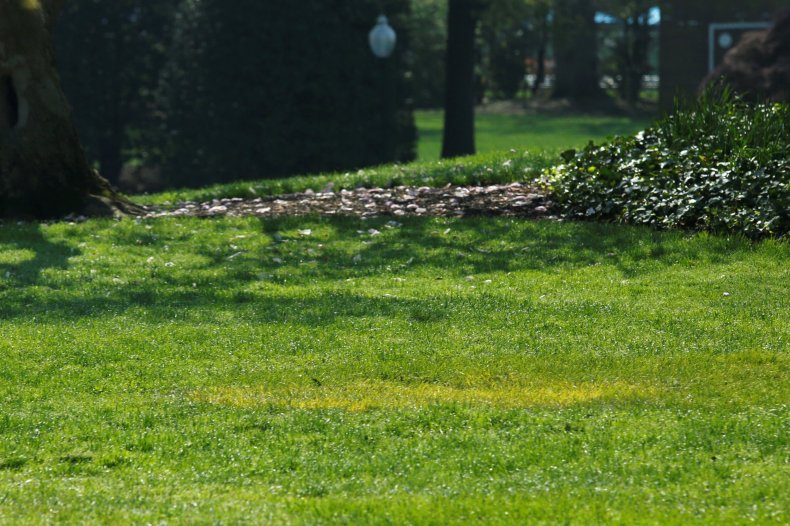 Macron intended for the tree to remind the two countries of "these ties that bind us" in remembering the World War I battle against the Germans that saw the deaths of 2,000 U.S. soldiers in north-east France.
Huffington Post reports an unnamed official from the Elysée Palace saying the tree is doing well.