Who Is Emmet Flood? Trump Set to Hire Clinton Impeachment Lawyer to Fight Mueller Probe: Reports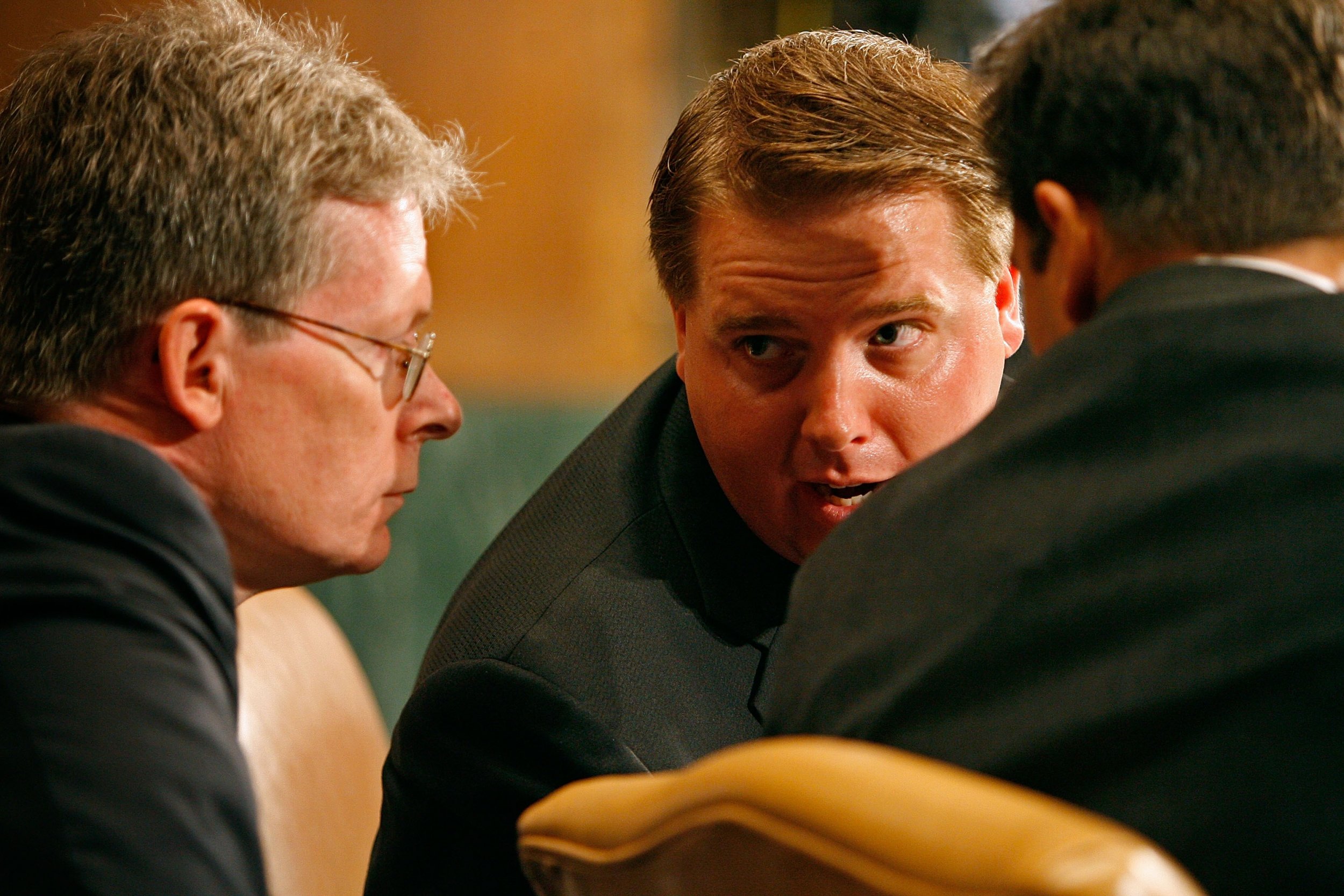 President Donald Trump is reportedly planning to hire a new personal attorney to deal with the special counsel's Russia probe after it was announced Wednesday that White House lawyer Ty Cobb would be retiring at the end of the month.
The president is looking to tap longtime Washington attorney Emmet Flood, who represented President Bill Clinton during his impeachment in the late 1990s, The New York Times reported Wednesday.
"It has been an honor to serve the country in this capacity at the White House," Cobb told the Times. "I wish everybody well moving forward."
According to the report, the president, who has a history of changing his mind, has not officially tapped Flood. The Times story was later confirmed by The Washington Post.
White House press secretary Sarah Huckabee Sanders confirmed Cobb's exit and said he spoke with chief of staff John Kelly last week about leaving.
Flood's potential addition to the president's legal team is the latest in a series of moves as special counsel Robert Mueller's investigation of Russia's election meddling continues. Trump hired former New York City mayor and federal prosecutor Rudy Giuliani last month following the departure of attorney John Dowd. Dowd reportedly felt the president was no longer following his advice.
Flood was in talks about joining Trump's team last summer, according to the Times. After helping Clinton during his impeachment proceedings, Flood served in the White House counsel's office for two years during President George W. Bush's administration. A graduate of Yale Law School, Flood is a partner at Williams & Connolly and served as a clerk for the late U.S. Supreme Court Justice Antonin Scalia in 1994, according to his firm's website.
The shake-ups to Trump's legal team follow increased pressure by Mueller's staff on questioning the president. In March, the special counsel reportedly threatened to subpoena Trump to appear before a grand jury unless he agreed to an interview with investigators.