Emmett Till Lynching: Family Asks Jeff Sessions to Pursue Justice in Old Civil Rights Murder Cases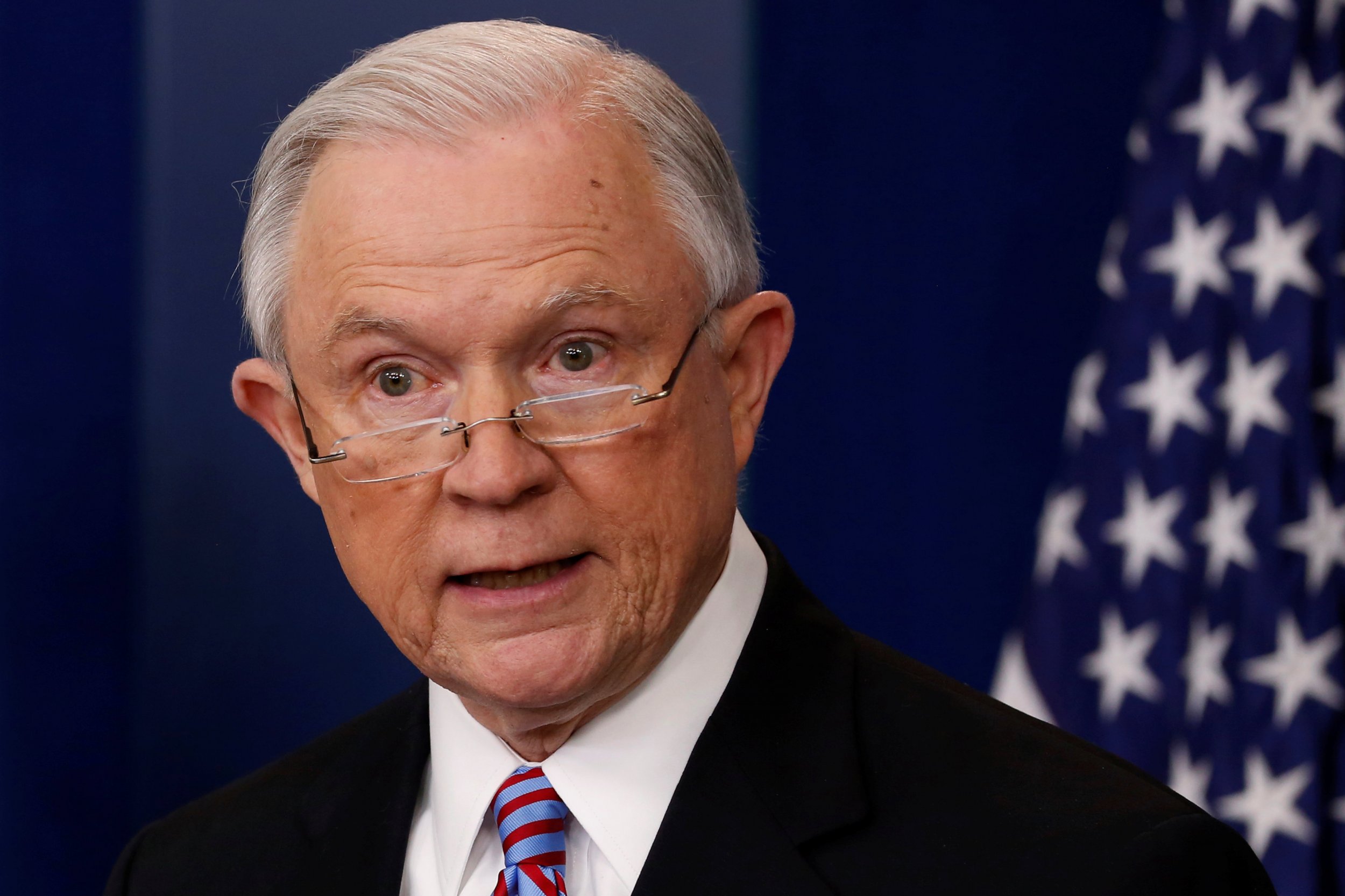 Family members of Emmett Till, a black teenager who was beaten and lynched in 1955, met with Attorney General Jeff Sessions Tuesday and asked him to enforce a law that enables prosecutions in decades-old civil rights murder cases.
The Emmett Till Civil Rights Crimes Act, an expansion of a 2008 bill, was signed into law by former President Barack Obama last December. It allows the Department of Justice and FBI to reopen unsolved civil rights cases that occurred prior to 1980.
"We want it to be a priority and we wanted to let [Sessions] know how important this bill is," Till's cousin Deborah Watts told MSNBC following the meeting. "The bill has already passed but the implementation of the bill needs to take place. There are other families out there that have no justice, they don't know the truth about some of their loved ones that have been murdered. There's been no adjudication, there's been no answers. They deserve that. And he agreed with us that that should occur."
Civil rights leaders have expressed concern about the views of some in President Donald Trump's administration, particularly Sessions. The former Alabama senator was denied a federal judgeship in 1986 over allegations from former colleagues about a number of racially insensitive remarks.
Watts, though, who was invited to take part in the meeting along with other Till family members by activist Alvin Sykes, said she was reassured by her initial discussions with the new attorney general.
"With this situation, I felt very good about it," she said. "I know that there's been concerns and of course I can't say that I didn't have some of those concerns myself. But we left with a very clear commitment, if you will, regarding the ability to work with the Justice Department as we move forward."
Till was kidnapped, tortured, shot and his body dumped in the Tallahatchie River after a white woman claimed that he flirted with her in a store in Mississippi. The woman's husband and half-brother were later charged with the crime but ultimately acquitted by an all-white jury.
The two men, now dead, later admitted to a magazine that they were responsible for the killing. The woman, Carolyn Bryant Dunham, later acknowledged that her testimony about Till's advances was a lie, according to a book released last month.
The Justice Department reopened the case in 2004 but three years later determined that it did not warrant federal prosecution due to the statute of limitations on potential federal crimes. Following the release of last month's book, Till's family again asked for his murder case to be reopened.