How to Watch 2019 Emmy Awards: Live Stream Red Carpet Arrivals, Air Time and More Info
Celebrities by the dozens will flood Los Angeles' Microsoft Theater for the annual Primetime Emmy Awards on Sunday. During the evening, some of the most talked-about television shows like Game of Thrones, Veep and When They See Us will go head-to-head in major award categories while actors will duke it out to take home gold for best performances.
The Emmys will be broadcast live on Fox on Sunday starting at 8 p.m. ET. Viewers will be able to stream the award ceremony on Fox's website and app, although they will need cable provider login to access the stream. TV fans with subscription-based services like Hulu, Playstation Vue, Sling TV, AT&T Now and fubuTV will also be able to stream the award show on those platforms.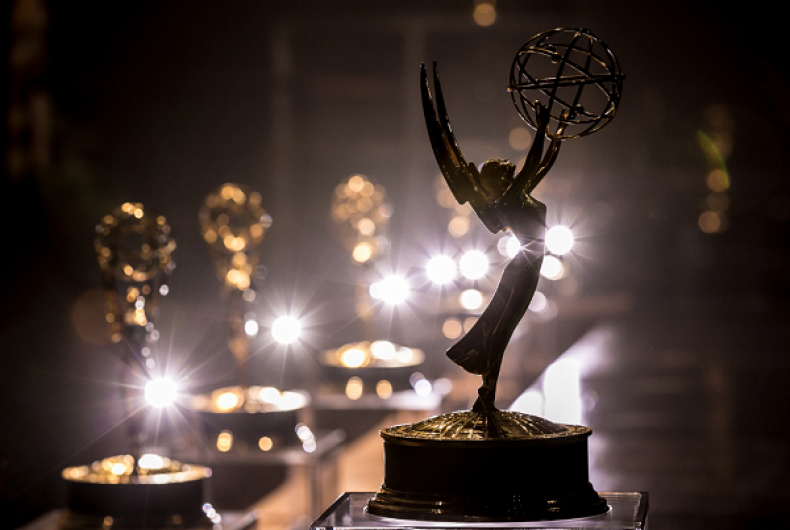 Red carpet shows will be available for streaming too, and viewers can keep up with every Hollywood star as they make their way into the theater by following along on Fox's social media platforms like Instagram, Twitter and Facebook. Fox's pre-show starts live at 3:30 p.m. ET while the hour-long red carpet arrival show kicks off at 7 p.m. ET.
Fox won't be the only place where viewers can get in on all the red carpet action. In addition to the network's coverage, fans can see Emmy nominees like Julia Louis-Dreyfus, Emilia Clarke, Sandra Oh, Bill Hader and several others as they make their way down the carpet on People and Entertainment Weekly's Red Carpet Live pre-show, airing on Entertainment Weekly's website and Twitter starting at at 6 p.m. ET. The publication's editor-in-chief JD Heyman and People TV hosts Jeremy Parsons, Lola Ogunnaike and Andrea Boehlke will be in the midst of all the red carpet action interviewing the stars as they arrive.
As always, E! will be on providing coverage of the event during their annual Live From the Red Carpet program. E! News host Giuliana Rancic and Jason Kennedy will start the festivities alongside reality TV personality Kristin Cavallari, celebrity stylist Brad Goreski, Nightly Pop co-host Nina Parker and The Rundown's Erin Lim for the E! Countdown to the Red Carpet: The 2019 Emmy Awards at 4:30 p.m. ET. Then the network's red carpet show, hosted by Rancic, Kennedy, Zanna Roberts Rassi, Justin Sylvester and Tanya Rad will begin immediately following at 6 p.m.
Thanks to E! Stream the Red Carpet, which will air on Twitter, viewers will be able to watch on the social media platform if they don't have access to television or cable.
Insider access won't end once the ceremony begins. The awards show will broadcast Backstage LIVE! on the Emmys website, giving fans a behind-the-scenes look at all the backstage moments as actors and showrunners accept some of the biggest awards of the night. Meanwhile, on the Emmys' Instagram, viewers can tune into Stories and see photos of the night's presenters and award winners.