2019 Emmys: Nominations for 'Drag Race,' 'Pose' and 'Queer Eye' Make It a Great Year for LGBTQ Artists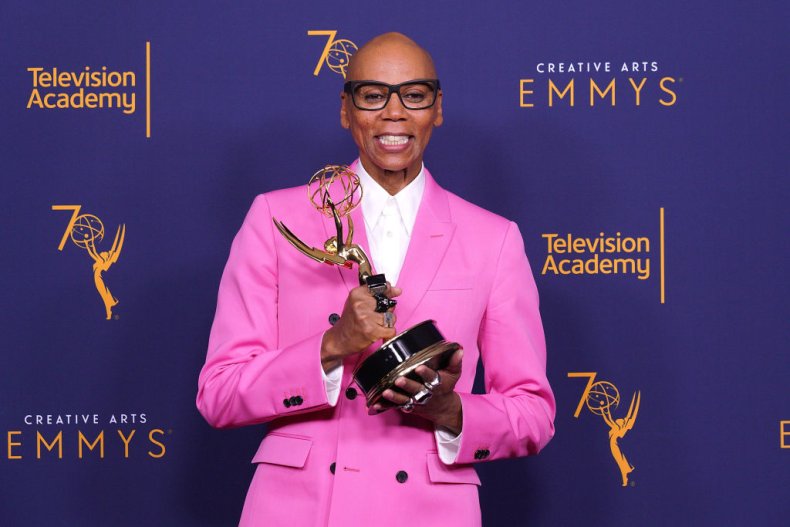 The 71st annual Emmy Award nominations were announced Tuesday in Hollywood. Game of Thrones is getting all the buzz for being the most nominated show this year, but there's another big piece of news from this year's nominees: it's a great year for LGBTQ artists. From Pose to Queer Eye, LGBTQ artists and shows make up the nominees in multiple categories.
Award shows like the Oscars and Emmys have struggled with inclusivity over the years, with critics pointing to the straight, and often white, people that make up the bulk of the nominees. Even though these award shows have taken steps to diversify their industries and nominees, Hollywood still has work to do. This year the 71st annual Emmy Awards appears to take the challenge to heart, nominating many artists of color, women and LGBTQ people in all categories, not just the gendered or niche ones.
In fact, it was such a good year for LGBTQ artists that the Emmys were even able to entirely snub past winners like Sarah Paulson for American Horror Story and NBC's Will & Grace.
While there are shows with queer themes like Killing Eve and A Very English Scandal that received nominations, there are many others that star, are hosted by or created by LGBTQ artists. Here are just some of the highlights from the 2019 Emmy nominees.
Pose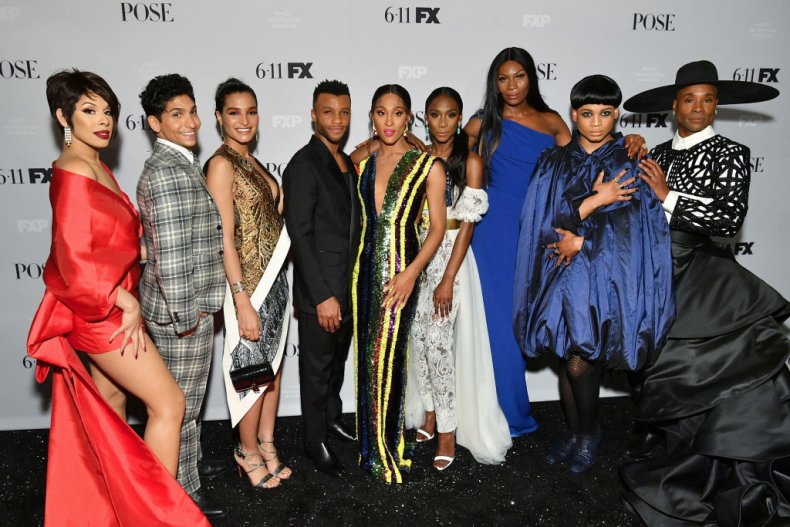 Ryan Murphy's Pose is one of the few—if not the only—scripted shows on TV featuring mostly queer and trans people of color. Pose received six nominations, including Best Drama Series and Best Actor in a Drama Series for Billy Porter. The show also stars Mj Rodriguez and Dominique Jackson.
RuPaul's Drag Race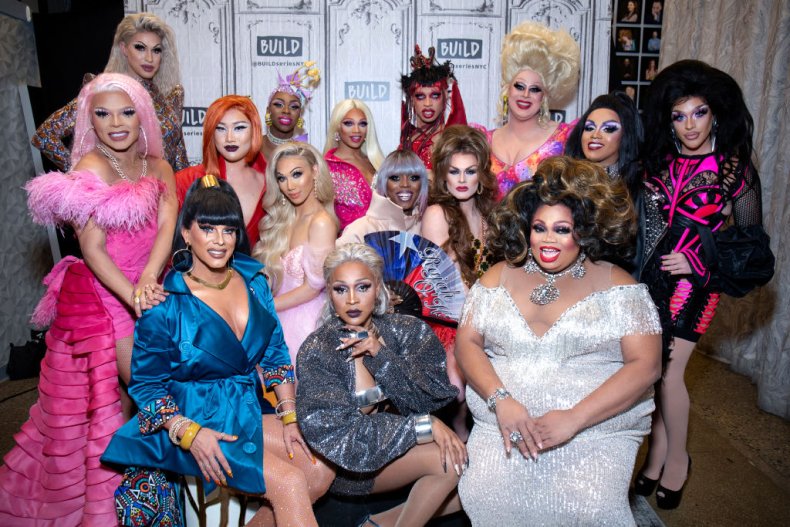 The nine-time Emmy Award-winning show is arguably the queerest show on TV and the Emmys haven't been shy of recognizing the show and its host, RuPaul Charles. This year is no different, with the show receiving nine nominations, including Best Reality Competition Show and a nod for RuPaul for Best Host for a Reality or Competition Program.
Queer Eye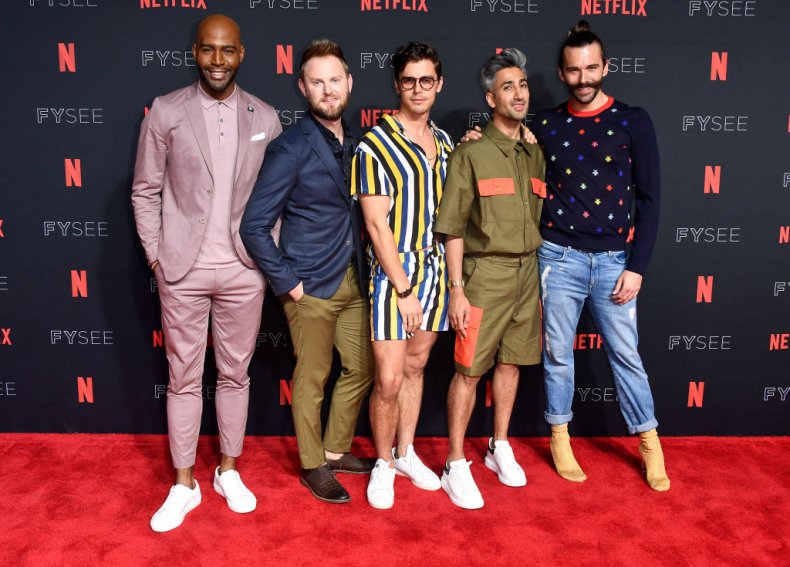 Netflix's Queer Eye is huge. It's got the buzz and the viewers. It's also a past Emmy champ, winning three awards in 2018. This year it received six nominations, including for Outstanding Structured Reality Program (which it won last year).
Laverne Cox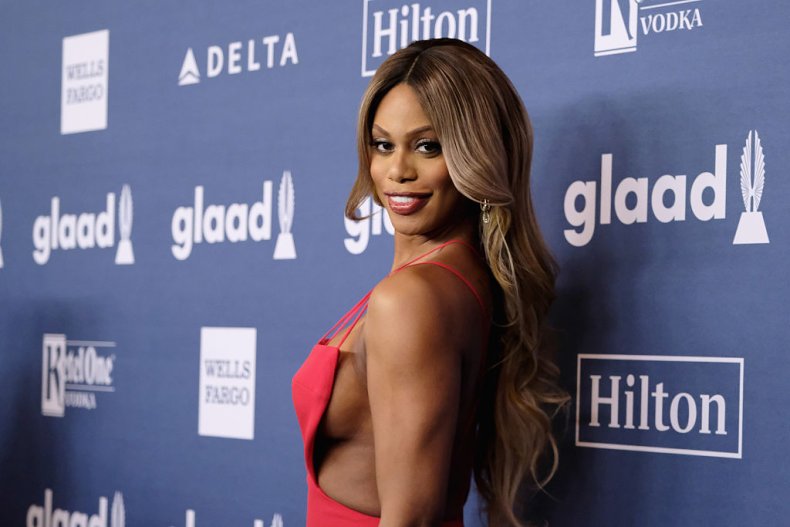 Laverne Cox is the definition of a trailblazer. She's the first openly transgender person nominated for an Emmy in an acting category (composer Angela Morley is the first openly transgender person nominated for an Emmy and an Oscar). Her nomination for Guest Actress in a Drama Series for Orange is the New Black is her third nomination for an Emmy. Hopefully, the third time is a charm for her and she'll take home the little golden lady.
Schitt's Creek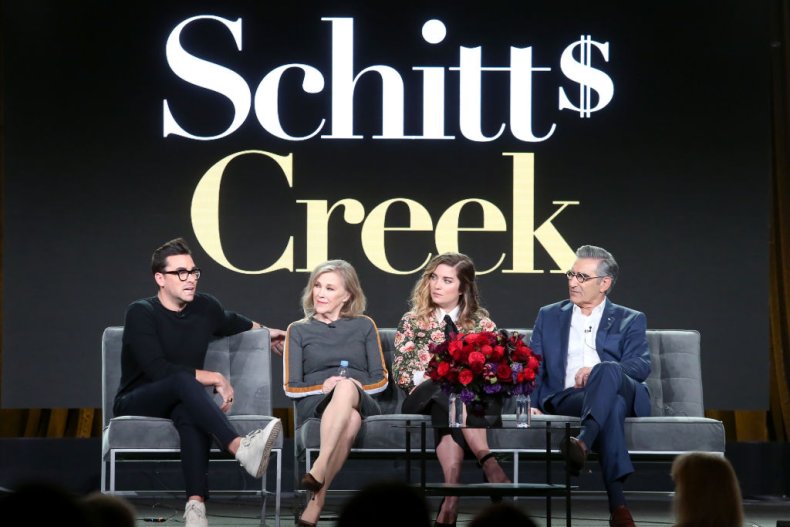 Schitt's Creek is wonderfully weird in so many ways, and it's surprising that the Emmy's took so long to recognize the comedy series (currently in its fifth season). Created by out artist Dan Levy and his father, comedy icon Eugene Levy, the show has mostly flown under the radar. This is the first year the show has been nominated, receiving nominations for Best Comedy Series, Best Actor in A Comedy Series for Eugene Levy and Best Actress in a Comedy Series, Catherine O'Hara.
Kate McKinnon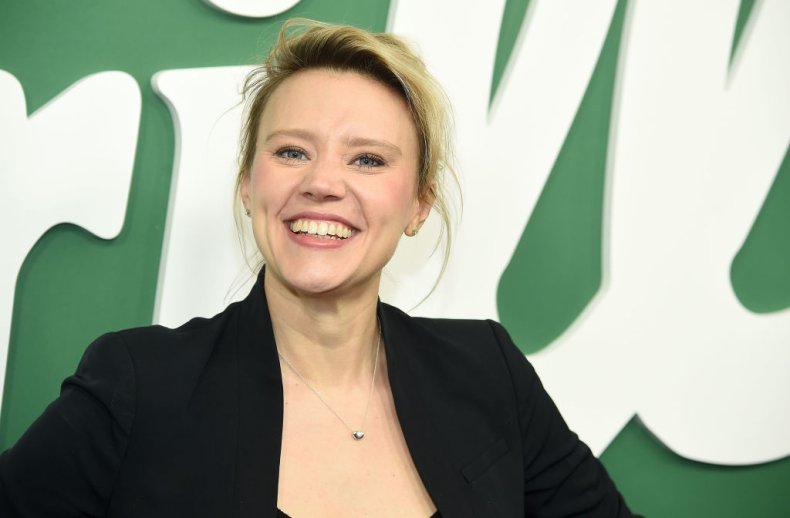 The standout performer currently on Saturday Night Live is the out actress Kate McKinnon. She's played everybody, from Hillary Clinton to Jeff Sessions, and in addition to being a fan favorite, she's also been an Emmy favorite. This year's nomination marks her seventh, winning two in the past for Best Supporting Actress.
Hannah Gadsby: Nanette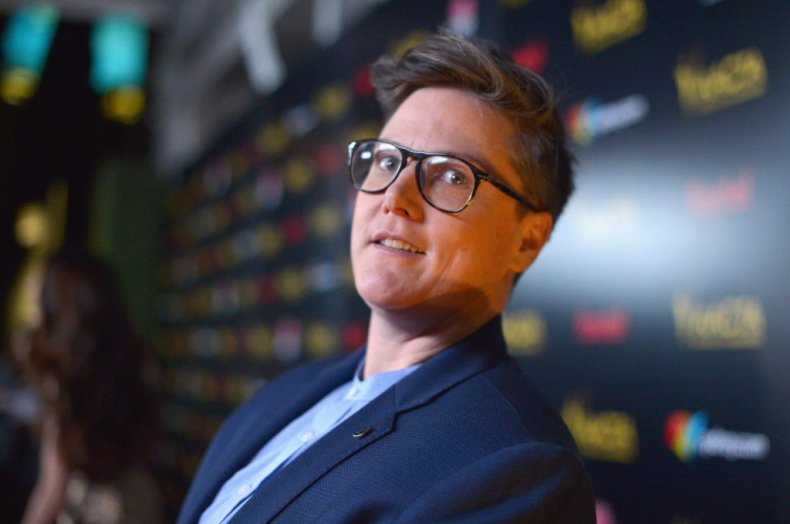 The Australian out comedian burst on to the scene with her comedy special Hannah Gadsby: Nanette. Her performance went viral because of how it addressed hate speech in society, and the Emmy recognized her bravery. The special was nominated for two Emmys, Best Variety Special (Pre-Recorded) and Best Writing in a Variety Special (Pre-Recorded) for Gadsby.
Ellen DeGeneres, Cherry Jones, Jane Lynch and Wanda Sykes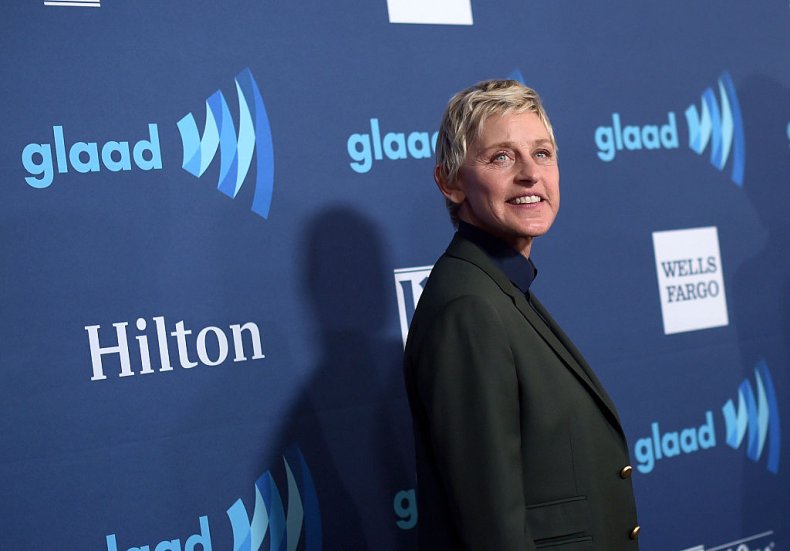 DeGeneres, Jones, Lynch and Sykes are some of the most recognizable out artists on TV, and all of them have been recognized with Emmy Awards multiple times. This year they all are nominated again: DeGeneres as the host of the game show Ellen's Game of Games, Jones for The Handmaid's Tale, Lynch for The Marvelous Mrs. Maisel and Sykes for her comedy special Wanda Sykes: Not Normal. There are 40 nominations and seven wins among the four of them, so odds are one of them will be a winner (again) in 2019.
The 71st annual Emmy Awards air live on Fox on September 22 at 8 p.m. EDT.