The Emmys Aren't Better Than 'The Bachelor'
The 2020 Emmy nominations were announced on Tuesday, and once again the Bachelor Nation got no love. The snub shouldn't come as a surprise—after all, nothing from The Bachelor franchise has ever been nominated for an Emmy. And reality dating shows as a whole usually miss out on recognition from the Television Academy. But shouldn't we be past this sort of snobbery by now?
The following shows made it into this year's Outstanding Reality-Competition Program category: The Masked Singer, Nailed It!, RuPaul's Drag Race, Top Chef and The Voice. They're all shows whose competition is focused on a craft or creativity or career goals—and those are all worthy pursuits. But why shouldn't the Emmys acknowledge a show that's concerned with romance? What's wrong with loving love? (Or loving to watch people fail miserably while looking for it?)
All right, maybe broadly labeling everything within the Bachelor universe as "romance" is a little too idealistic. Not everyone is there "for the right reasons," as we're all well aware. But to that point—with the amount of Bachelor influencers who are clearly on the show only for exposure and fame, hasn't the series proven that it can lead to a certain kind of career?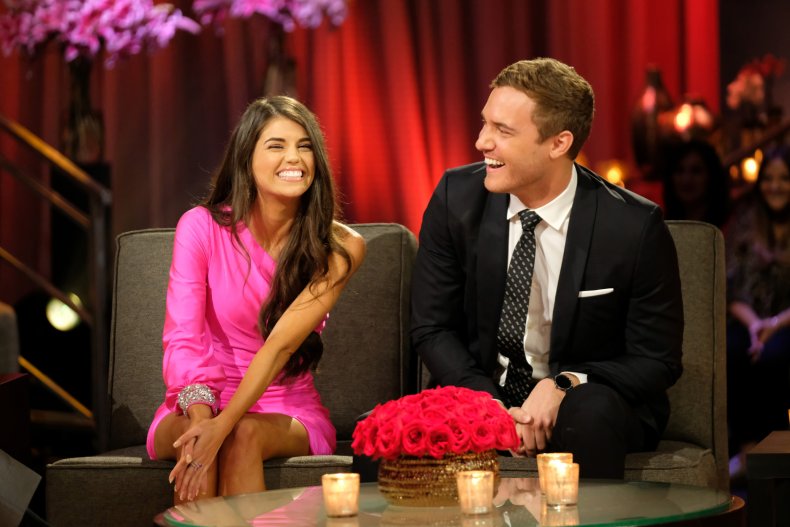 And there's something to be said for the series' longevity. The Bachelor has actually been around longer than the Emmy category that's always ignored it. The first season of the series aired in 2002, and the Outstanding Reality-Competition Program (formerly Outstanding Competition Program) wasn't introduced at the ceremony until 2003.
Despite it clearly being both a reality TV blockbuster and staple, The Bachelor franchise has been left out of the running for Emmy gold one year after another, while Top Chef and The Voice have been perennial nominees since 2014. We're not trying to cast aspersions on any other series, but it'd be nice to see some more variance in the category. (And if we were to cast aspersions on another series, we'd point out that The Voice and The Masked Singer don't necessarily scream "prestige.")
Bottom line: ABC's championed franchise deserves to be recognized for how successful it continues to be as television changes all around it. The unmatched consistency of the series—from limo arrivals and messy breakups to frustrating cliffhangers—has proven to be bulletproof, so much so that other love-related series have followed the path with much success of their own.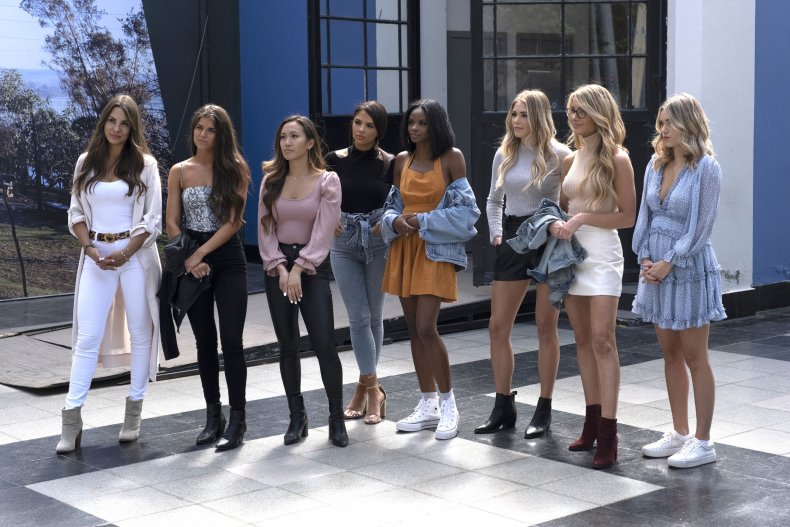 Take Love Is Blind, for example, one of Netflix's most-talked-about releases in 2020.
The series aired in February with a quickly mocked new dating concept. A collection of singles were forced into "blind" dates in isolated cubes, where they couldn't see the other person. Basing their attraction on voice and conversation only, the pair could only meet in person if they agreed to get engaged. By the end of the season, two of the five couples were married.
And they're both still together, with a third couple dating. A 60 percent success rate after the debut season seems to quickly debunk the longstanding argument that relationships that start on reality TV can't be sustained in real life.
But regardless of whether the couples last, the main point of reality dating shows is to provide entertainment. And that's The Bachelor does, so much so that many fans block off their Monday nights and host viewing parties to celebrate the start and end of each anticipated season.
If you're not a fan of The Bachelor, or its host of spinoffs, you're probably rolling your eyes right now. There's a reason, though, that the series has aired for 18 years and spawned so many offshoots and cultivated such a dedicated following of millions. And one could argue that that should be enough for the series. "It doesn't need the awards, it has the ratings." But it matters what we choose to reward and what we deem "serious" enough to become part of the historical record.
There's no doubt that, for all of the show's fans, many people think of The Bachelor as trashy or problematic, and that they see its stars as insincere and shallow. As frustrating or tiresome as those (very gendered!) talking points can be, at least they help prove that The Bachelor provokes conversation. (It might not always be the most nuanced or rationale conversation, but it's conversation.)
It's true, The Bachelor doesn't need any Emmys—it's churning along just fine without the awards. But it'd just be nice to see the Emmys reflect all of what TV can be to people, and they can't do that while completely ignoring something as massive as The Bachelor.