Emmys 2015: Why Stars Wore Green Ribbons at the Ceremony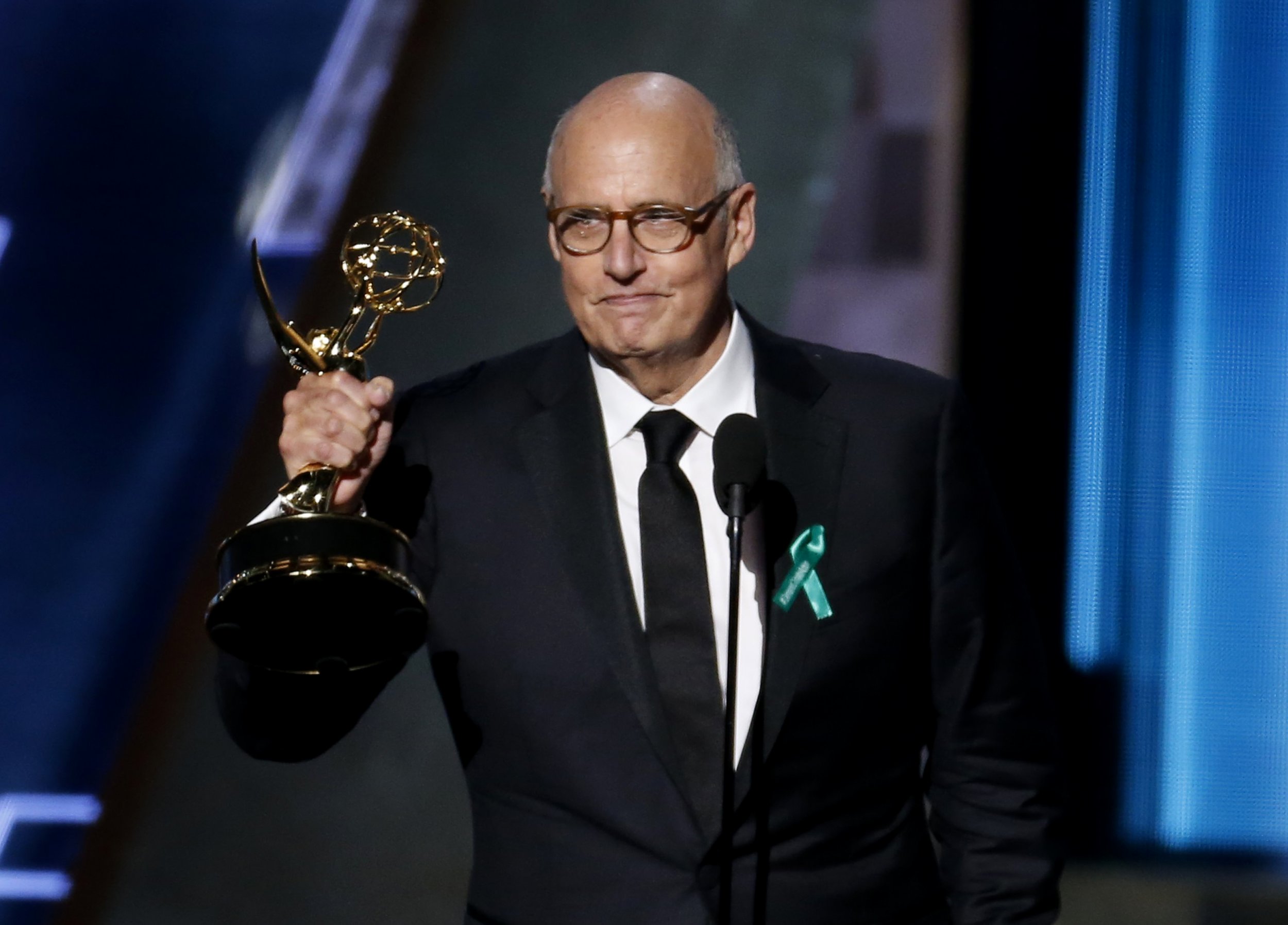 A number of actors wore mysterious green ribbons to the Emmys on Sunday night, though it wasn't just a fashion statement.
For example, there's actor Jeffrey Tambor (above) accepting an award for Transparent. Spot the ribbon on his chest? Viewers at home and on social media were understandably confused.
Turns out the actors—including comedian Brad Hall, Game of Thrones author George R.R. Martin, Veep's Julia Louis-Dreyfus, Transparent's Gaby Hoffmann and Homeland's Mandy Patinkin, in addition to Tambor—were wearing ribbons distributed by the Natural Resources Defense Council (NRDC) in support of climate action and the EPA's Clean Power Plan.
Here's a close-up of the ribbons, which read "#DemandClimateAction":
"In December, hundreds of world leaders will gather in Paris with an urgent mission: working together to finalize a new global agreement for combating climate change," the NDRC explains on its site.
Mystery solved. Catch a full list of Emmy award winners here.