Emojis Are Getting Their Own Book Series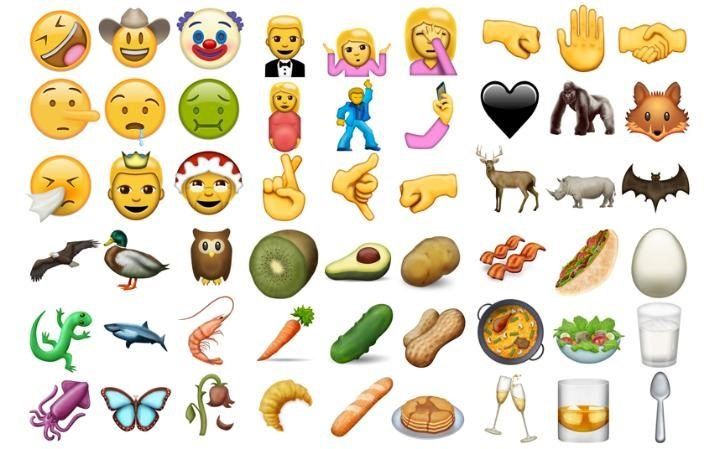 Emojis—small digital images representing an emotion, food, building, flag or animal, will now feature as characters in a series of four children's books. Publisher Penguin Random House (PRH) is set to release the four titles and an emoji sticker album on October 6.
The word emoji was first used in Japan during the late 1990s but has gained popularity in recent years in the U.K.
Emoji: Heart Eyes , Emoji: Laughing Crying , Emoji: Pile of Poo and Emoji: Sassy Girl will each appear as a 32-page paperback, promising readers " emoj-tional escapades inside these tales of love, loss, sass and selfies."
The books tap into aspects of modern social media culture For example, Laughing Crying features an emoji who provokes a "Twimoji storm" when he posts unflattering pictures of his friends. "Will the angry mob have the last laugh-cry after all?" the synopsis asks.
"We are delighted to be partnering with the emoji company GmbH & Global Merchandising Services to create these fun and humorous books, which launch later this year," said Richard Haines, Acquisitions and New Business Manager at PRH Children's. "Now you will finally be able to find out the stories of pile of poo & sassy girl in these tales that are sure to make everyone smile. Completing this hilarious line-up is the Sticker Book by emoji® - the iconic brand."
Last month, the Unicode Technical Committee, responsible for overseeing standardized emojis, released 72 new ones, including the long-awaited avocado,a sneezing face, a pregnant woman, and a shopping trolley.
World Emoji Day was celebrated for the third time on July 17. To mark the day, Twitter recorded the most popular emojis used on the social media platform in countries all over the world. India favoured the prayer hands, while in Germany and Australia the thumbs up sign was the favorite. In the U.S. and U.K., the tired faceoccupied the top spot.