Emotional 'Bachelor' Preview Has Some Viewers Thinking Hannah Brown Is Peter Weber's Mom's Choice
An emotional Bachelor preview has fans confused and excited for the rest of Peter Weber's season. A clip, which shows Weber's mother, Barbara, crying, prompted a question of who Weber ends up with when the season ends.
The moment, which shows a tearful conversation between Weber and his mom, seems to imply there's one woman Weber's mother likes more than the others. "Don't let her go," Barbara says through sobs. "Don't let her go. Bring her home. Bring her home to us."
Throughout the short clip, Weber looks distraught.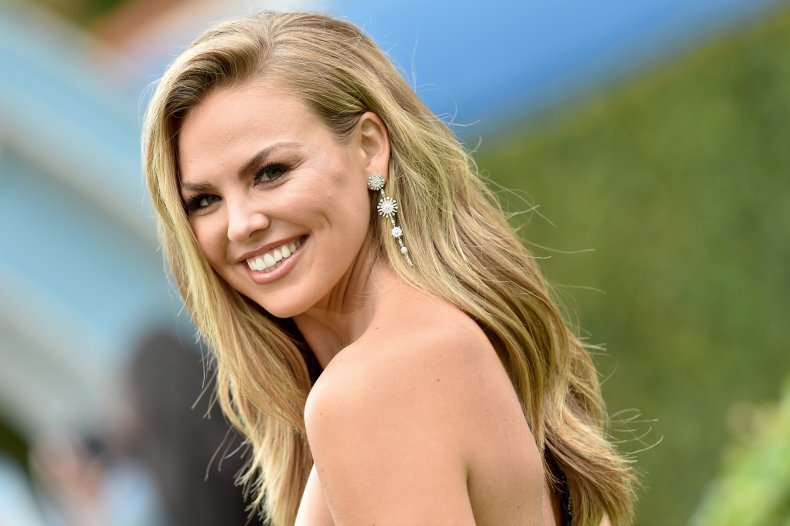 Fans immediately jumped to conclusions on Twitter, with one theory seemingly more popular than the rest. It seems many fans expect and are rooting for, Weber to chase after former Bachelorette Hannah Brown at the end of the season.
Brown is not a contestant on the series but did appear in the first two episodes of Weber's season. The former couple had an emotional conversation about their feelings for each other, and noted unresolved moments in their relationship. Weber claimed he would have dated Brown after her broken engagement to Jed Wyatt, but instead, Brown asked contestant Tyler Cameron on a date on live television.
Though Brown seemingly appeared on Weber's season for added drama, she told Weber she didn't expect to be so emotional in seeing him again. Brown claimed seeing Weber off on his journey to find love wasn't easy for her, though the pair later decided to amicably move on as singles. Despite that, many viewers seem to think a plot twist is coming for their story.
A PopSugar poll shows 68 percent of Twitter responders think Barbara is crying over Brown. The former Bachelorette's name well exceeds the other options, which include current contestants Madison Prewett, Hannah Ann Sluss and Victoria Fuller.
Twitter conversations point to a reunion between Brown and Weber, with some speculating that Weber chased Brown after her December Dancing With The Stars win. One user even pointed out Brown hasn't been too active on social media since.
Weber has already teased a unique ending for his season. He claimed it can't be spoiled for a particular reason that he did not reveal to The Hollywood Reporter. Bachelor franchise host Chris Harrison also implied that Weber's season hasn't actually finished filming in a conversation with Good Morning America.
The other leading theory is that Weber's mom loved Prewett. On their first one-on-one date, Prewett attended a vow renewal ceremony for Weber's parents. This makes her the first and only woman to meet his family thus far on the show.