Heartbroken Mom Sharanda Taylor Holds Up Miscarried Fetus in Plastic Tub at Virginia Council Meeting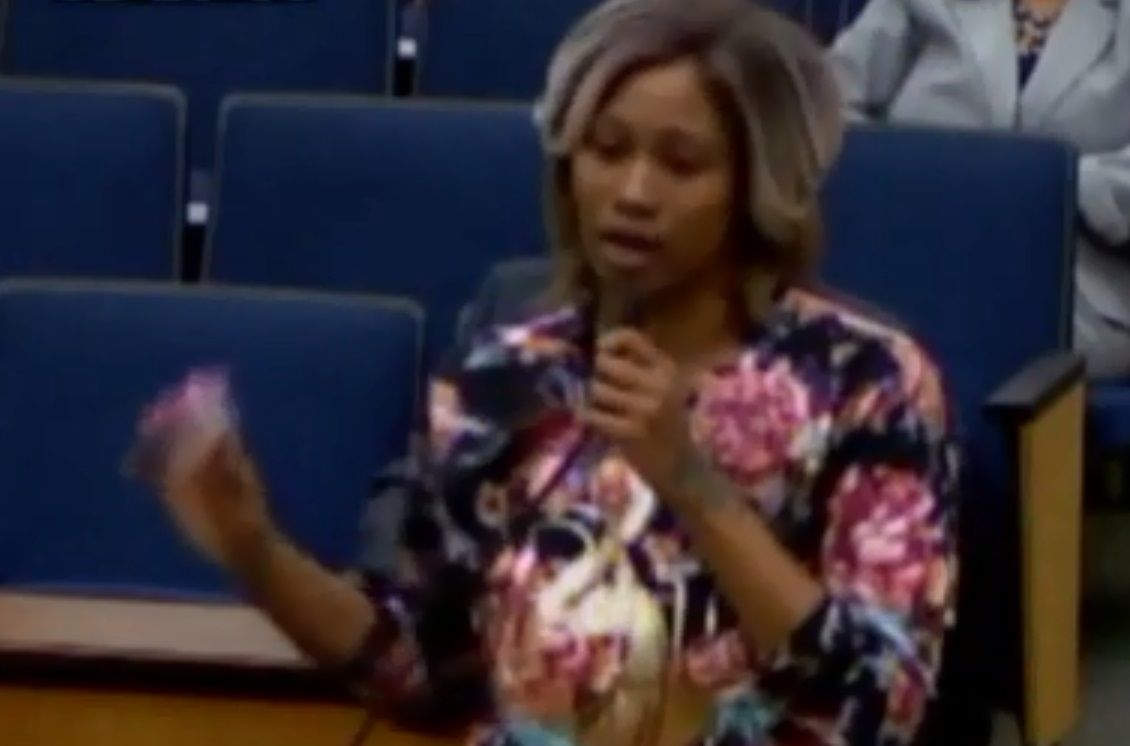 A heartbroken mom shocked a city council chamber during a speech when she held up a plastic tub containing a fetus she miscarried. She was making a point about the state of public housing in the area.
Sharanda Taylor gave an impassioned account to Richmond City Council in Virginia of her experience living in a home managed by the Richmond Redevelopment and Housing Authority (RRHA), reported CBS 6 News.
"I was housed like an animal. I was left in my apartment for three months knowing that I had an infestation," Taylor told councilors and officials, referring to a mice problem. She and her children had to relocate to a hotel amid other issues, including no heating.
Then in a dramatic moment during her testimony, Taylor held up a small plastic tub and told the hearing she had a miscarriage, which she blamed on the emotional and physical stress caused by her experiences of living in the RRHA property.
"And this is a baby, my embryo egg, that I can no longer carry," Taylor said, her voice swelling with emotion. "I sat here watching people holding their babies in the back, while I'm holding my baby in this cup."
A police officer stepped forward in an apparent effort to remove Taylor from the council, but the president Councilman Chris Hilbert quickly intervened. "Please let this lady speak," he said. "Please back away from her."
Councilwoman Cynthia Newbille, Richmond City Council's vice-president, ordered the RRHA to contact Taylor to assist her again with her issues.
A senior official from RRHA told CBS 6 that they had responded to Taylor's previous complaints, including moving her to a hotel and then a different RRHA apartment, and they have been trying to reconnect with her since the meeting to see how they can help further.