Employee Alleges Coworker Sexually Harassed her for Outfit in Viral Video
A woman went viral on TikTok after she alleged that her male coworker sexually harassed her over donning leggings to her warehouse job.
Fena Reti, or @fena_reti on TikTok, posted the video Thursday, where it has received 1 million views and more than 2,800 comments.
"A coworker I just met made me feel extremely uncomfortable for wearing leggings," the text on the screen read. "So today I dressed up how I usually do to feel safe from the male gaze."
In the video, Reti stood in front of the camera to show the outfit she said she wore after her coworker's alleged inappropriate comments. She said that she was wearing a baseball cap, sweatpants and a sweatshirt under her neon orange work vest.
She alleged in the video that when her coworker saw her outfit, he made a joke that made her angry.
"When he saw me he stopped me and said: 'Can I just say, no matter how pretty you are you look like sh*t today," the text in the video said.
In the comments, many users told Reti she should document the situation and report it all to her manager. She replied to them, saying she was taking action but wished she didn't have to put in all the effort to feel safe at work. It was unclear where the woman worked and who the alleged harasser was from her videos.
"This is called hostile work environment and it's very illegal," one user who claimed to be in HR commented. "Please call your HR or file complaint with EEOC!"
These reports are more common than one might think. Sylvia Ann Hewlett, the founder of a New York-based think tank, led a survey of more than 3,000 college-educated adults age 21 to 65 who currently had full-time white-collar jobs.
She found that about one-third of the women she surveyed reported being harassed in the workplace. About 97 percent of the perpetrators were men. But these numbers only get worse when looking at male-dominated blue-collar jobs, such as warehouse jobs.
According to the Equal Employment Opportunity Commission, only about a quarter of victims file formal complaints against their harasser. Studies have also found that in workplaces that are traditionally male-dominated and do work that is traditionally thought to be masculine, sexual harassment and assault are more prevalent.
In the comments of Reti's video, one user caught her attention enough for her to reply to them with a video response. The person wrote, "sure that happened," and Reti said it's people like that who make it difficult for victims to come forward without worrying about being believed.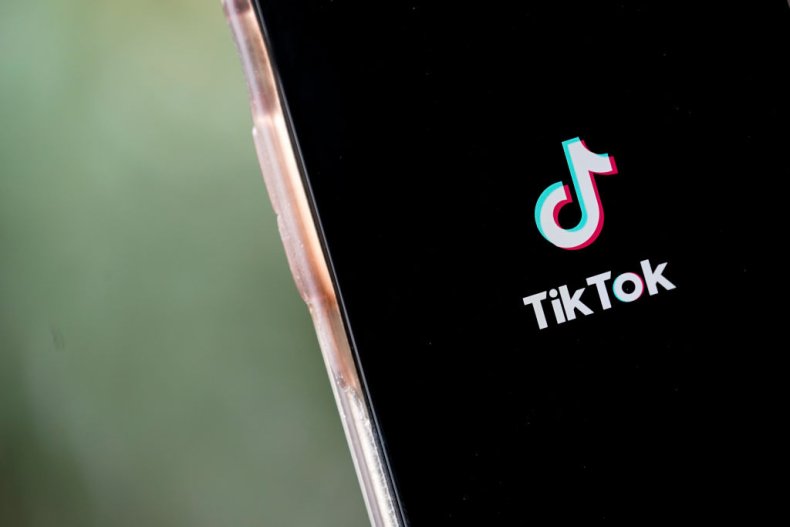 Another user commented "who tf wears leggings to work?" prompting Reti to comment on how inappropriate it actually was. She explained that usually at work she attempts to be as "unattractive as possible" to avoid being approached by her male coworkers.
"I don't understand why my clothes have to dictate the way that you treat me," she said in a video.
"We harassed and shamed no matter what we're wearing," one person commented. "We literally cannot win."
Reti replied to the comment saying that there is nothing else we can do. "It's on them to learn and improve as humans," she said.
Newsweek attempted to reach out to the unidentified male coworker through Reti, but she did not reply in time for publication.