Employee Says Boss Hit Her Seven Times: 'Don't Know What to Do'
A stunned employee took to the internet in the aftermath of alleged abuse she received at her job on Thursday.
"So my boss hit me today," the employee titled her entry in Reddit's popular "Antiwork" forum, posting anonymously as u/sweetbabykafka. Her story swiftly went viral, amassing over 26,000 votes by Friday morning.
In the post, she said that her boss was once kind and sweet, then became verbally abusive—but this physical attack was a fresh shock. After a perceived mistake at work on Thursday, which the employee said turned out to be nothing, her boss lost it.
"She had a few pieces of printer paper in her hand and proceeded to hit me on my head about 7 times with absolute rage," the employee wrote.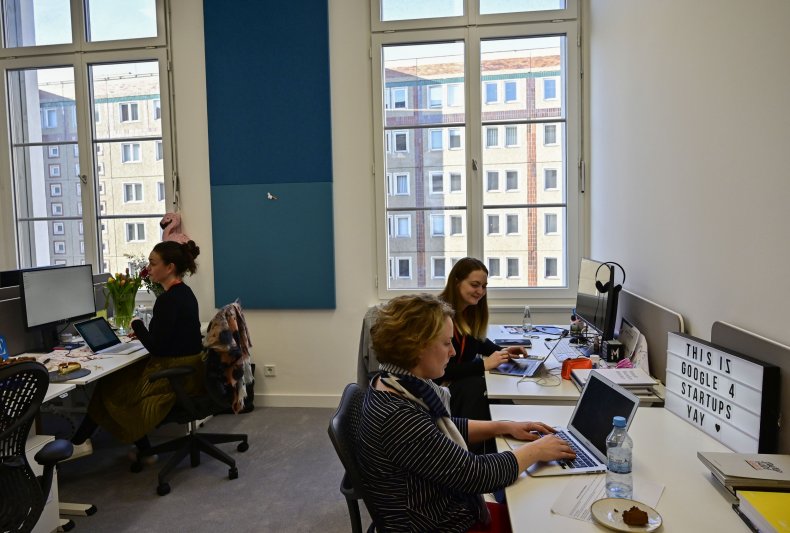 To make matters worse, the employee said that her boss co-owns the small company with her husband, in addition to handling all HR matters.
"It was in front of pretty much everyone in the office," the employee said. "I don't know what to do. What's next?"
She also told readers that she suffered from a "history of domestic abuse," which forced her to move homes with her child. After the boss's attack, she "sat there and cried for a while" before completing her daily work, she said.
Nearly one in five American workers say they face a hostile or threatening environment at work, while over half report being exposed to "unpleasant and potentially hazardous working conditions," according to a study from think tank RAND Corporation.
A manager who intentionally and harmfully touches an employee without their consent has legally committed battery, even if they had no intent to injure. However, the nonprofit Legal Aid at Work has recommended that it normally makes sense to file a claim only if the employee has some "damages," such as medical bills, lost wages, emotional distress or psychological treatment resulting from the incident.
Redditors React
Below the abused employee's post, readers urged her to file a police report.
"It's assault. There are witnesses. If there's footage even better. File a report and they will have to show it," said a commenter.
Another reader shared, "My daughter's boss assaulted her at work. She left the premises and then called the police. He was charged with assault. Had to go to anger management classes and paid my daughter $10k. She received unemployment and found a much better job."
After gathering advice from thousands of Redditors, the employee said on Friday that she was taking paid time off to process the fall-out, in addition to seeking legal counsel.
Other Incidents of Workplace Abuse
In May, a Popeyes manager was caught on camera striking an employee in the middle of her shift, resulting in his arrest on charges of first-degree battery and cruelty to children.
Other Redditors have gone viral for detailing verbal abuse from their managers. A Milwaukee restaurant owner allegedly threatened to "dangle" his workers "from a tall building" after kitchen staff walked off the job in July, while another boss was condemned by social media for insulting an employee through an inscription on their last check.
Newsweek reached out to u/sweetbabykafka for comment.