Employee Says Boss Told Them to 'Get Over' the Death of Their Brother
An employee has taken to the internet to share that their boss told him to "get over" the sudden death of their family member and to "stop acting depressed" at work.
Published to Reddit's r/antiwork forum, an anonymous user under the name u/ElliMcPickle shared their story about their boss saying 30 days is enough for grieving. Their submission ended up becoming viral with over 28,000 upvotes and 2,000 comments.
The Reddit user began their story by explaining that they are an American working for IKEA in another country. They also revealed that their brother passed away suddenly last month and that it's been hard on them and their family.
"My boss called me into a meeting yesterday and told me to shut the door. He addressed my attitude and energy recently saying I needed to move on from my 'personal tragedy' and get back to work, he closed with 'I don't want to have this conversation with you again,'" they continued.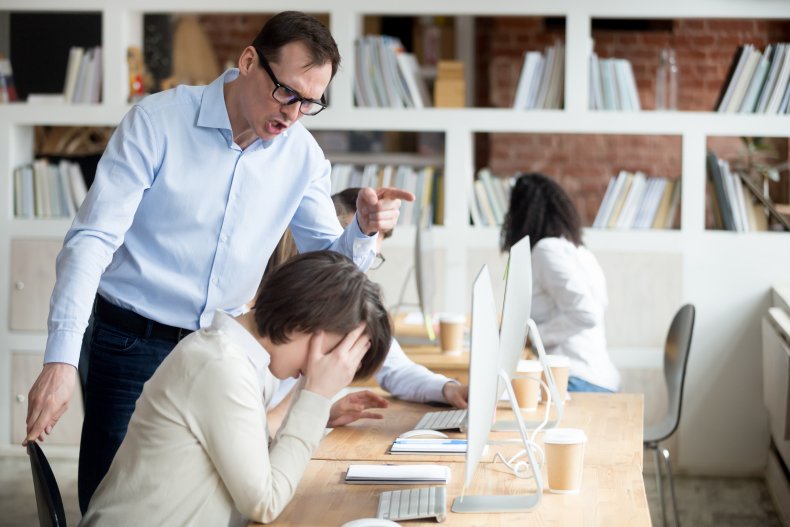 The OP went on to explain they were denied bereavement leave since that only applies to parents or spouses. When they went home to attend the funeral and spent time with loved ones back in the United States, they had to use their paid vacation days.
What is bereavement leave? This type of leave is offered by some workplaces where an employee can request this time off to deal with the loss of a loved one or family member. Is this type of leave legally required? No. However, if you experience a death in your family, speak to your human resources department, per Indeed.com. How long is bereavement leave? According to betterup.com, typically, an employee is given three days or sometimes up to two weeks.
Grieving a loved one is a different experience for everyone. What are the best ways to deal with the process? According to helpguide.org, acknowledge your pain, be aware that grief can trigger different emotions, talk to someone about your feelings you trust, be able to know the difference between grief and depression and take care of yourself physically.
Many followers of the r/antiwork forum send their condolences to the OP (original poster) as well as slam their boss.
"Yeah no. My sister died just over a year ago and it's not done affecting me. When my mom died, I took my one week of bereavement leave and when I got back to work, my boss was simply awful to me. Here's what I did: went to my doctor, and asked to be signed out of work for depression. Went on short-term disability for 6 weeks during which time I 1) got some therapy; and 2) found another job. I highly recommend this approach," u/Salt-Selection-8425 wrote, receiving the top comment with 12,000 upvotes.
"We're throwing hands someone tells me to get over that s**t," u/IngenuityWeak43592 exclaimed.
"Yeah, I'm in the angry part of the grieving process and I was ready for a fight but somehow I just spaced out and looked at the window. Let him talk and said alright, are we done? And left," the OP replied to the comment above.
U/StoicFerret said, "What in the actual f**k.... how do people have so little compassion and empathy? I am so sorry for your loss, OP."
"Jesus, that is wildly inappropriate let alone totally lacking in empathy. I'm so sorry for your loss. That's not something you just 'get over,'" u/rottenalice2 added.
Newsweek reached out to IKEA and r/ElliMcPickle for comment.