Employees Want More Than Just a Paycheck: How To Create a Job Worth Doing
For companies willing to turn conventional business logic on its head, prioritizing your team over profit leads to a more engaged workforce, more satisfied clients and better business outcomes.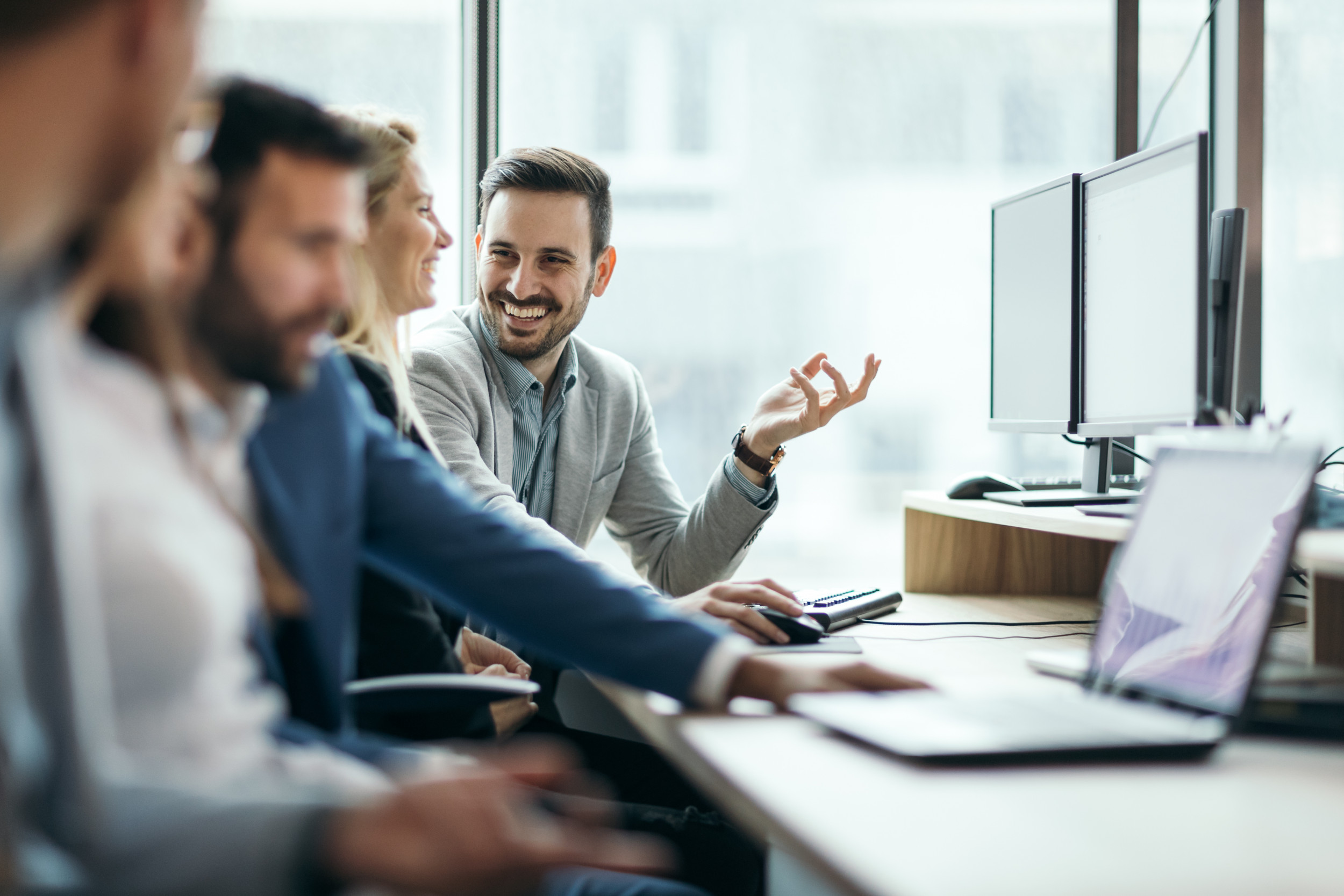 When we ask our team what excites them about coming to work, they say working in a purpose-driven organization motivates them to go above and beyond in their work. It's motivating for our team to know their work positively impacts the business and the community it serves. Modern team members won't settle for anything less than work that matters. That desire for a sense of purpose starts very close to home for our team.
We're focused on leveling the playing field between small businesses and big businesses. Small businesses employ nearly half (48%) of the people living in the United States and traditionally are the major driver in new jobs during a recession. It motivates our team to know their work helps small businesses, which in turn keeps the fabric of their local communities healthy.
For companies willing to turn conventional business logic on its head, prioritizing your team over profit leads to a more engaged workforce, more satisfied clients and better business outcomes. By creating that buy-in and connection with your staff, you become part of inverting an old paradigm that is broken in today's business world.
What Employees Want
"The Great Resignation" and "Quiet Quitting" demonstrate a fundamental shift in what employees want in a job. Conventionally, a workforce is satisfied by having a good boss and a good paycheck, but the standards of Millennials and Gen-Zers are higher. Younger workers are leaving at higher rates than ever if they don't feel valued and their work isn't aligned with their sense of purpose.
At our company, the average age of our staff is 28 years old. Alongside the usual desire for benefits and good compensation, younger people also want community involvement, transparency, to work for a purpose-driven organization and a voice in their company's objectives.
To put this in the context of people's lives, two-thirds of nonexecutive employees in a McKinsey survey said their jobs defined their purpose. Nearly half were reevaluating their jobs, with Millennials three times more likely to assess their options. Typically, however, smaller companies fail to articulate their purpose. But it doesn't have to be a grand, world-changing vision.
For example, a restaurant owner might define their business purpose as creating a dining experience that brings families together to enjoy good, healthy food and helps customers leave in a better place than when they arrived. This encourages staff to view their jobs from a different perspective, rather than merely counting tips to pay the rent.
Employee and Employer Benefits
By "benefits," I'm not referring to a 401K match or free healthcare, although those things are important, too. The satisfaction staff derives from serving a need greater than their own will be felt by their customers, co-workers and leadership team. It is almost like a form of medicine that permeates an entire organization: Happy staff makes for happy clients, and happy clients spend money. This kind of "benefit" elevates everyone. Interestingly, it's free and provides a payback greater than any costly improvement in an employee benefits program. This is a simple thing any business can afford to do.
In a separate survey, McKinsey defined the "sweet spot" as when an employee's purpose is aligned with the company's. Workers in this category rated higher across all measures, including loyalty, engagement and willingness to advocate for the company.
Listen to Your Employees
It is still an employee's market despite inflation and rising interest rates. Potential candidates are interviewing the companies as much as the companies are interviewing them. Increasingly, they want to know how active you are in your local community.
Communicating your company's objectives begins with creating a culture of transparency across the entire enterprise. We start when someone is an applicant by sharing our purpose, what drives us and that we are a "team-first" company. Once they start, we consistently solicit their feedback. The team's feedback is woven into the organization, which has evolved the company into something everyone feels ownership in.
In response to the team's feedback, we created a philanthropic arm of the company that provides meals to the homeless in Denver, volunteer projects with paid time off for participating team members and other charitable giving for people in need. To encourage staff, we give them eight hours a year to volunteer on the company's time to one of our projects or a nonprofit of their choice.
It's a Win-Win Proposition
Basic kindness, purpose and good leadership are now table stakes. According to our own data, we have an 8% employee churn rate (40% less than our industry), and although we lost a few staff members to other opportunities in recent years, four of these team members returned to us within six months. We typically hear the same thing from returning employees: We take the action we say we will take. Companies that are afraid to invert the old business model, only paying lip service to social ideals, are missing out on the benefits of loyal, hard-working team members who are excited about adding value to the world.