Employees Who Return to Part-Time Work May Still Collect Some Unemployment
As states reopen their economies, many Americans who've been laid off or furloughed during the COVID-19 pandemic are being recalled to their jobs on a part-time basis, leading to concerns that they could lose some or all of their unemployment benefits.
According to a CNBC report, workers who are recalled part-time may be able to still receive at least half of their state unemployment stipend, as well as the $600 per week benefit from the passage of the Coronavirus Aid, Relief and Economic Security (CARES) Act in March, but this may also depend on where you live.
"States generally encourage workers to maintain some connection to the workforce," Michele Evermore, a senior policy analyst with the National Employment Law Project, said in an April 27 Money report. "That's what unemployment insurance is all about."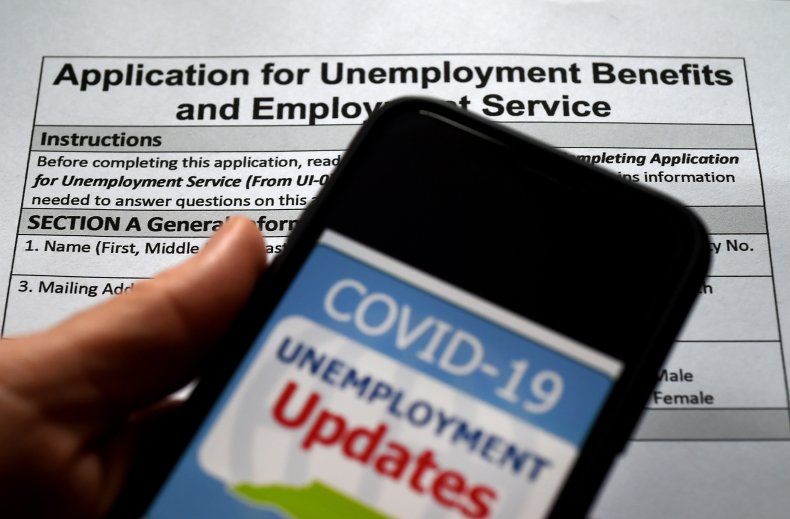 CARES Act provided a $1,200 stimulus payment to most Americans; it also provided workers who were furloughed or laid off when businesses were forced to close to halt the spread of the new coronavirus with a $600 per week benefit to supplement state unemployment insurance payments.
The $600 benefit, which is paid by the federal government, is set to expire on July 31.
Workers who are recalled on a part-time basis could lose a portion of their state unemployment benefits and still collect the $600 per week benefit, and in many cases, this could allow workers to make more than they would by working full time.
However, when it comes to paying unemployment benefits for part-time work, states have their own rules, so one should check with their local workforce center or state labor department.
In Alabama, for example, those who are working only part-time can still supplement their income with their unemployment benefits, if they are partially employed through no fault of their own.
California residents who've lost their jobs because of the COVID-19 pandemic are encouraged to apply for Pandemic Unemployment Assistance, which is designed to help those who aren't usually eligible for standard unemployment insurance benefits, according to the California Labor and Workforce Development Agency.
Residents in Delaware who are recalled to work can earn up to 50 percent of the amount of their partial unemployment benefit without losing any of the unemployment benefits. In Texas, the unemployed or underemployed can earn 25 percent of the weekly benefit amount before the unemployment insurance is reduced 25 percent, according to Rideshare dashboard.
Some employers may also offer a work-sharing program, which allows businesses that are on the verge of laying off employees to have those employees work a reduced schedule and still receive a prorated unemployment benefits, CNBC reported.
Meanwhile, employees who are recalled to work part-time and refuse to return could risk losing their eligibility status for partial unemployment or under the Pandemic Unemployment Assistance, according to the Department of Labor.
"As a general matter, individuals receiving regular unemployment compensation must act upon any referral to suitable employment and must accept any offer of suitable employment," The Labor Department states on its website. "Barring unusual circumstances, a request that a furloughed employee return to his or her job very likely constitutes an offer of suitable employment that the employee must accept."