Employer's 'Insulting' Reward to Employees Goes Viral: 'Slap in the Face'
A warehouse employee recently took to Reddit to share that they received a rather lackluster "reward" from upper management following a successful quarter.
Posting under the name u/PuppyVomit_LLC, the employee shared a photo of the reward in Reddit's "Antiwork" forum on Thursday. It has garnered more than 56,000 upvotes and over 3,000 comments from Redditors who said the gesture was a "slap in the face"
"The warehouse I work at was #1 in the company for the 1st quarter, management promised a huge reward," u/PuppyVomit_LLC wrote. "This was it."
Attached to the post is a photo of the reward—four bags of Hostess donuts.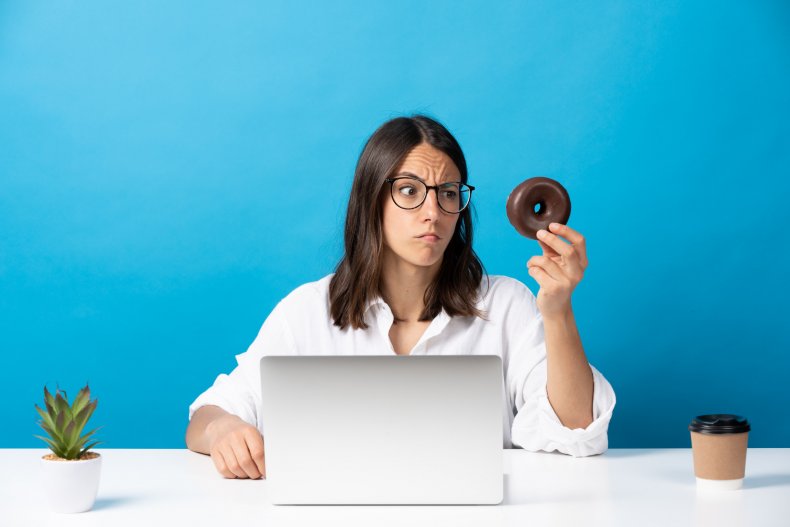 What's worse, u/PuppyVomit_LLC said their manager "kept going on and on about how glad he was that we hit #1 because he'd be getting a bonus check 'just in time for the warmer weather.'
"Also a few suits from corporate came in to 'personally and individually thank each of us' and needless to say they neither talked to nor thanked [anybody]," u/PuppyVomit_LLC continued.
According to Indeed, employee rewards are an "important part of any company culture" that can reduce employee turnover, generate more revenue and improve employee engagement, among other things.
"Employees who feel appreciated are more likely to have a positive attitude towards their work, which contributes to a more productive work environment for all team members," Indeed explained.
Indeed recommended that managers think outside of the box when it comes to their reward incentives, and suggested team happy hours, remote workdays and parking upgrades as incentives to consider.
Some experts have even said spot bonuses are an "underutilized" form of reward that "should be used often."
With so many different options at an employer's fingertips, many Redditors agreed that the donuts u/PuppyVomit_LLC's team received were "insulting."
"Holy s**t what a slap in the face," commented u/xmattyx.
"No f**king way. In the interest of getting unemployment, I would immediately f**k around until they fired me. This is some slap-in-the-face bulls**t," wrote u/Far-Manufacturer6764.
"What's icing on the cake is they went with s**tty donuts. Couldn't even bother to get some good ones from a local donut shop. I swear I would have thrown them all in the trash. How f**king insulting," said u/Diablo516.
"Huge reward? They're not even full-sized donuts lol I am embarrassed for them," added another commenter.
Newsweek reached out to u/PuppyVomit_LL for additional comment.
Other "Antiwork" posters to go viral this week include an employee whose boss said that a "pat on the back" is "worth more" than a bonus, and a person who said a recruiter told them to "be conservative" during a job interview.