Employers Should Help Repay Student Loan Debt | Opinion
The Biden administration recently announced that it will be extending the pause on federal student loan payments through January 2022. When forbearance ends early next year, borrowers will have experienced nearly two years of reprieve at a cost of more than $100 billion to taxpayers.
Secretary of Education Miguel Cardona said this "final extension" is necessary to provide borrowers with "the time they need to plan for [a] restart." With the average monthly student loan payment topping $400, how, exactly, borrowers will be able to smoothly resume repayment following years of forbearance remains an open question.
Two possible solutions are either to broadly cancel student debt, or alternatively, help borrowers secure additional funding to reduce their monthly payment obligations.
Progressives are using the latest payments pause to turn up the heat on Biden to cancel student loans. Calls for student loan cancellation have proven to be extremely polarizing and the subject of seemingly endless media coverage.
But as the debate over student debt cancellation rages on, a crucial alternative path continues to be ignored. Instead of canceling student debt, employers should help repay their workers' student loans.
This is both the most sustainable and logical solution to the student loan crisis.
As President Joe Biden noted on his campaign website, six out of 10 jobs now require education beyond high school. Yet, due to the soaring cost of higher education, a college degree remains unaffordable for millions of Americans without the help of student loans.
As a result, every year 70 percent of college students are graduating and entering the workforce with nearly $37,000 in debt. The average employee spends $5,000 a year repaying their student loans.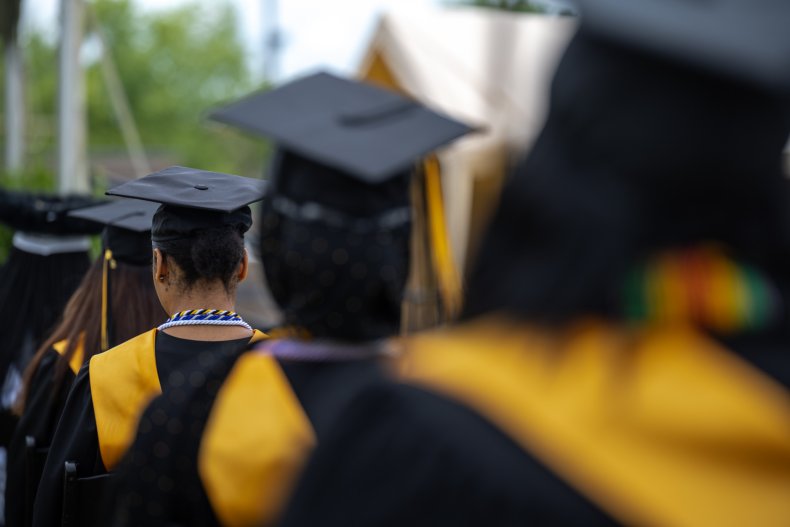 If a degree is a prerequisite for employment and employees need help with their student loans, shouldn't employers contribute to solving the student debt crisis?
Employer-sponsored student loan repayment is not a new idea. The U.S. government pioneered the perk in the 1990s to meet recruiting goals. By 2018, 34 federal agencies, from the Secret Service to the Department of Agriculture, spent nearly $80 million annually on student loan repayments.
The Office of Personnel Management reported that student loan assistance is a highly effective "strategic tool for the purposes of recruitment and retention" of federal employees.
Congress recently gave private sector employers a big reason to help pay down student debt with passage of the Consolidated Appropriations Act of 2021. The legislation includes a new tax provision that allows employers to make tax-free contributions of up to $5,250 a year to their employees' student debt, without those payments being included in the employees' taxable income, similar to a 401(k) match.
With outstanding student debt more than doubling over the last decade to $1.7 trillion today, tax-free student loan repayment fills a big need for workers and could be a potential boon for recruiting as employers face an increasingly tight labor market. Some 40 percent of U.S. workers said they would enroll in the benefit if their employer made it available.
Employer-paid student loan repayment is not a silver bullet. It will likely take many approaches to solve the student debt crisis. Yet, tax-free student loan assistance provides the most viable and sustainable path for a smooth transition back into repayment for millions of student loan borrowers when the forbearance period ends.
Congress made it easier than ever for companies to repay their workers' student loans. Now it's time for bold action from corporate America.
Gregory Poulin is the co-founder and CEO of Goodly, a student loan and financial wellness platform. He can be reached at greg@goodlyapp.com and Twitter @gregoryMpoulin.
The views expressed in this article are the writer's own.