Employment for Disabled Workers at Near Historic High, But Impending Recession Could Shatter Hard-Fought Gains
Despite recent gains in employment for disabled workers in the United States, concerns of a potential recession have many worried that progress could be wiped out.
According to the Bureau of Labor Statistics, which released it's most recent report in July, disabled workers sit at an unemployment rate of 8 percent compared to non-disabled workers who are unemployed at a rate of 3.7 percent.
The gains for disabled workers have been slow after disabled workers saw an employment decline of 8.6 percent between 2008 to 2014. Prior to the 2008 recession, disabled workers were employed at a rate of 32.7 percent, a number that UNH policy analyst Sarah Boege told Reuters could be attained by Labor Day.
In the Bureau of Labor Statistics most recent report, disabled workers — of which there are an estimated 15 million ages 16 to 64 — were employed at a rate of 31.2 percent. The 6.5 percent gain for disabled workers outpaced non-disabled workers at 0.3 for July 2019.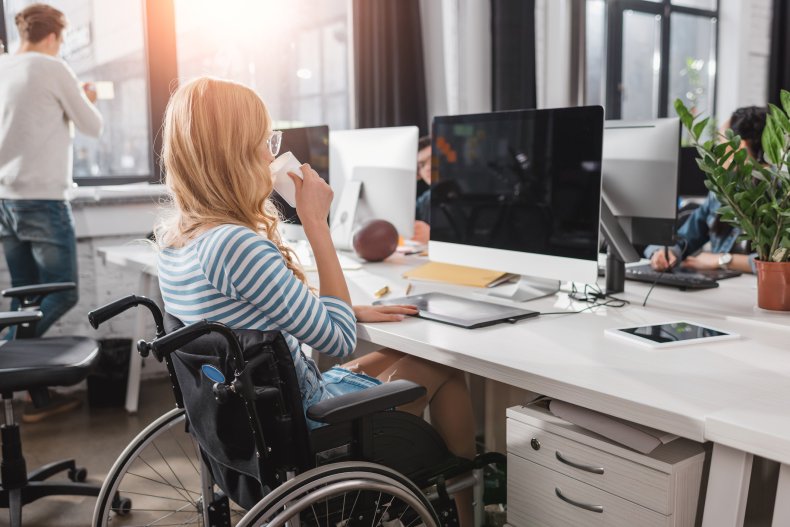 These gains in employment are a sign of a changing economy, one more accommodating to a different type of worker. With businesses allowing more options for employees to work from home and to use of new technology to assist in their work, disabled workers are having a bit of a renaissance in employment, Reuters reports.
However, economists warn that if the current economy plunges into a recession, all the hard-earned gains by disabled Americans could be shattered by job loss. During the 2008 recession, disabled workers lost jobs at a higher rate than non-disabled persons.
Non-disabled workers were first to bounce back after the 2008 recession, reporting gains as soon as 2012. Disabled workers, however, languished at far higher rates of unemployment for nearly 10 years following the recession and are only now returning to previous levels.
Even though employment rates are going up, the process of acquiring that job is vastly different for disabled Americans.
"On the resume and on phone interviews, it's like I'm the perfect candidate," New Jersey resident T'angelo Magee, a 32-year-old U.S. Army veteran, told Reuters. "Then when I get there and they see I'm in the wheelchair, everything changes."
Magee, who was paralyzed from the chest down in a motorcycle accident, told Reuters he's gone on 26 job interviews in the last six months. He eventually started his own mobile notary business. His goal is to someday become a commercial pilot.
"In my wheelchair, I do a lot more than the average man on the street. I'm definitely going to do it," he said.
Christopher Soukup, CEO of the organization Communication Service for the Deaf, told Fast Company in 2018 he's encouraged by the gains in employment for disabled Americans, but the reality is the numbers aren't high enough.
"Deaf people and people with disabilities continue to face massive economic suppression and employment remains central to solving this," Soukup said. "The bottom line is that today's employers are simply missing out on an untapped and very talented labor pool. Now, more than ever, it is time to recognize that disability is diversity."