Fire Erupts After Natural Gas Facility Explosion in Texas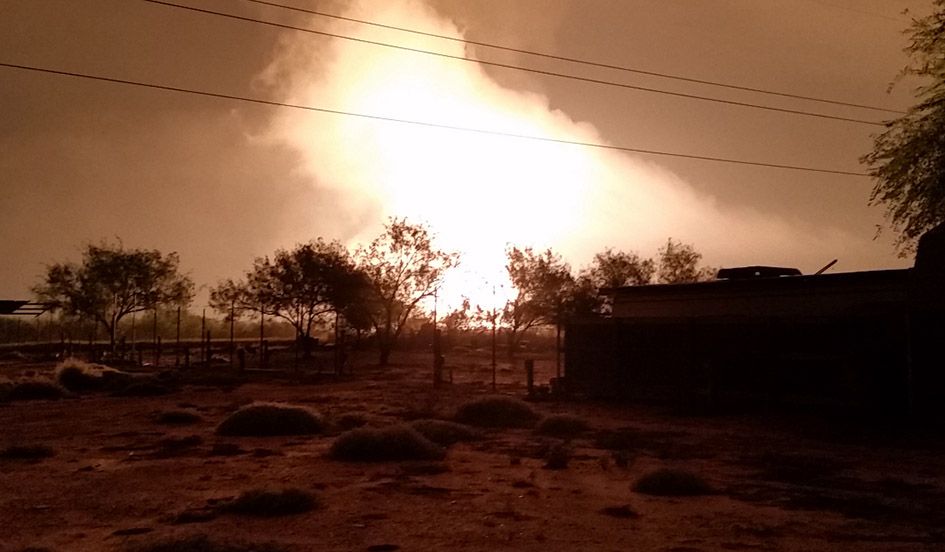 A massive explosion occurred at a natural gas pipeline facility near Encinal, Texas, early Friday morning, according to the company, Lewis Energy Group.
The company said no injuries had been reported from the blast, which took place around 4:15 a.m. local time.
"We are currently investigating the cause of the incident," Tony Travino, general counsel for Lewis Energy, said in a statement. "Local fire and police are monitoring the situation and precautions are being taken to protect the safety of residents of the Encinal community. Lewis Energy Group is undertaking appropriate efforts to extinguish the fire. Further details are to follow as more information is learned."
Encinal, a city of some 600 people, is situated 120 miles southwest of San Antonio.
"We're trying to get through this. We have an emergency response team here in our city hall right now," says Velma Davila, city manager. "We're assessing everything with Lewis Energy; we're keeping in contact with them. Right now, everything is secure." Davila adds that Lewis Energy employs many local residents.
The fire forced a local elementary school to close, according to the school district website. The high school and middle school are located in another city, and the district said Encinal students "are not expected to come to school today because there are no busses running to Encinal."
Lewis Energy was founded in Texas in 1982, and it has since expanded operations to Colombia and Mexico.
"South Texas is our home, and we're known for being a good neighbor," the company website says. The company built a 17,000-square-foot center in Encinal in 2009. The Texas Workforce Commission named it Employer of the Year in 2014, but in January the company said it would have to cut 20 percent of its workforce.