End of the Death Penalty? Washington Could Become Next State to Abolish Capital Punishment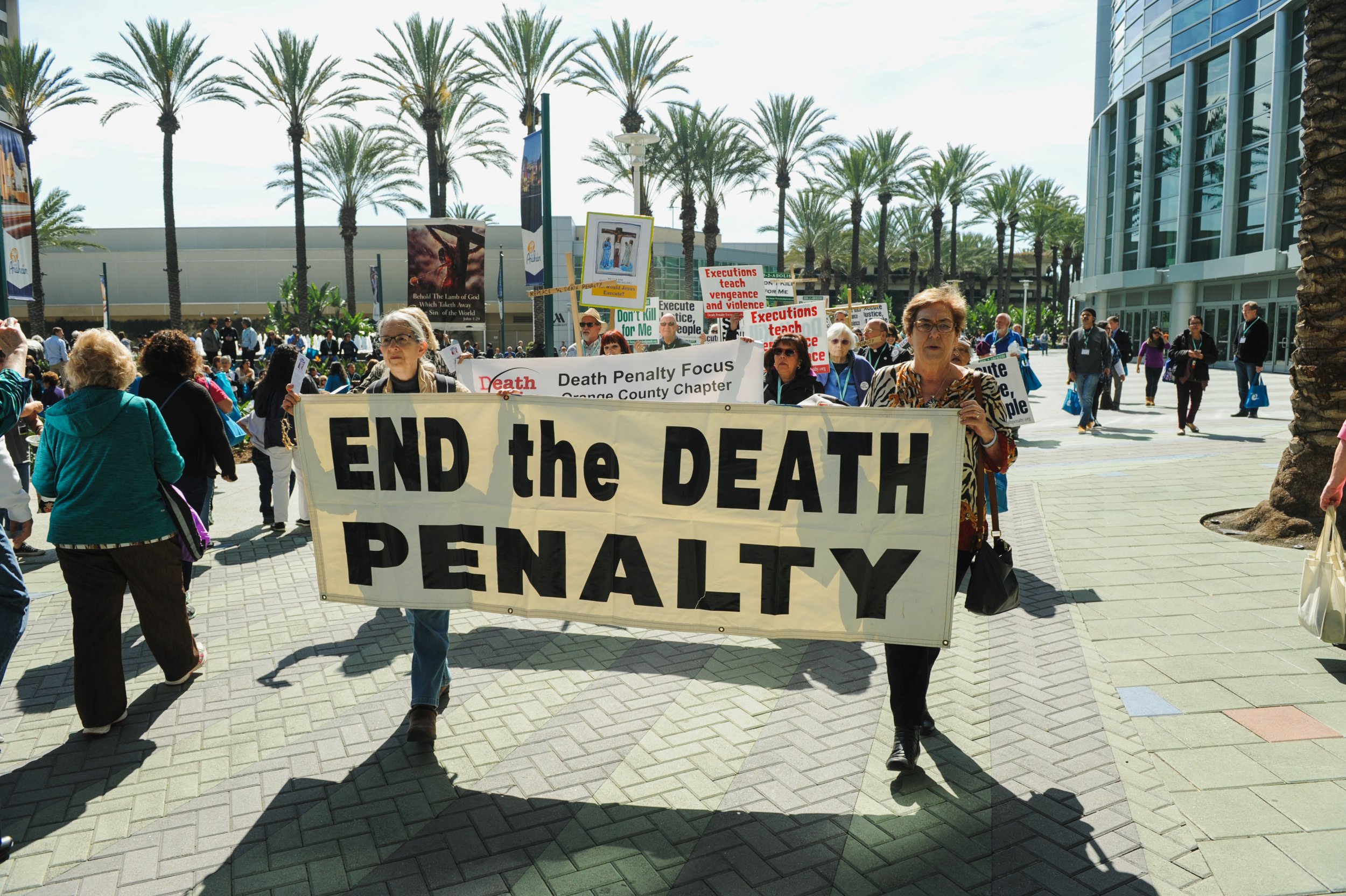 Washington could be the nation's next state to abolish the death penalty, as bipartisan support for prohibiting capital punishment and a recent political development have opened up the possibility of accomplishing the task in 2018.
Washington hasn't executed anyone since 2010 and its governor, Jay Inslee, put a moratorium on capital punishment in 2014, effectively ending the practice while he is in office. But legislators have been unable to push through a bill dissolving the punishment due to the leader of the state Senate's Law and Justice Committee, Republican Senator Mike Padden, refusing to bring the measure to a vote.
Padden, however, was replaced this year by a senator who supports getting rid of capital punishment, Democrat Jamie Pedersen, and experts say this clears the way for the bill to make it to the governor's desk.
"Washington has a lot of the characteristics of a state that appears to be on the cusp of abolishing the death penalty," Robert Dunham, the executive director of the Death Penalty Information Center, told Newsweek. "The way the planets are lining up politically all favor abolition."
Dunham, who has extensively studied the death penalty, was referring to the support for abolition among the state's attorney general, governor and on both sides of the aisle. He added that other states that have tried to eradicate the punishment were also initially hindered by individual lawmakers.
"What we saw in other states that have eventually abolished and what I think we're seeing in Washington is that earlier attempts at abolition have been stalled by individual personalities. The one that would be stalling this one is no longer in a position to do so," he said.
He also pointed out that Washington fits the profile of other states that put an end to the death penalty, including a murder rate that is significantly below the national average. There were 3.58 murders per 100,000 people in Washington over roughly the past 30 years, as opposed to the nationwide average of 6.42 murders, according to a study conducted by Dunham's center. This is important because states that don't have the death penalty also have lower murder rates, he explained.
Additionally, Washington has a lower rate of police officer murders than the nationwide average, which correlates with statistics seen in non–death penalty states. Prosecutors in some states can seek the death penalty for suspects who kill officers, but Dunham said history has shown that getting rid of capital punishment doesn't mean cop killers will run rampant.
"The evidence shows there has not been an open season on police officers following the abolition of the death penalty in seven states that have recently done so," he said.
And lawmakers are hoping that their peers will acknowledge these trends, with one anti-abortion Republican proponent charging that there are several reasons to do away with capital punishment.
"We should be protecting human life," state Senator Mark Miloscia told Newsweek, adding that he also opposes the death penalty because it is expensive, since inmates go through years of appeals. It can also lead to killing innocent people through "improper death penalty executions," he said.
Miloscia said he is "highly optimistic" 2018 will lead to the end of the death penalty in Washington, but pointed out there is a short session, and it could get lost among other legislation.
"We're going to give it a good college try this year, and I think this is something that people on both sides of the aisle want to get done," he said.
And in Governor Inslee's address earlier this week spelling out his goals for the rest of the year, he made it clear that dissolving it is one of his priorities, urging lawmakers to "leave a legacy that upholds the equal application of justice by passing a bill to end the death penalty in the state of Washington."
But not everyone is throwing their support behind the legislation.
"I don't anticipate I'll be supporting the bill," Padden, the former chair of the Law and Justice Committee told The News Tribune this week. "Some crimes are so heinous and so brutal that I think the death penalty is appropriate."
There are currently 31 states that still have the death penalty. Along with Washington, Dunham said Utah is among the states said to be seriously considering prohibiting capital punishment.