'End of the F***ing World' Season 2 Ending Explained: What Happened at the End and What it Means for Season 3
After the drama of the first season finale of The End of the F***ing World, the Season 2 finale (which is streaming on Netflix now) strikes a slower and more somber tone that sees James (played by Alex Lawther), Alyssa (Jessica Barden) and Bonnie (Naomi Ackie) forced to reflect on the events of their time in each other's lives.
Episode eight of The End of the F***ing World begins with James and Alyssa giving their statements about the murder of Gus (Tim Key), who Bonnie (Naomi Ackie) accidentally shot to death earlier in the season after he sexually harrassed her. However, at the station, Alyssa sees a vision of Bonnie's one-time boyfriend Clive Koch (Jonathan Aris), who James himself murdered after he tried to rape Alyssa.
We then learn that Bonnie has confessed to everything, leaving James and Alyssa free to go, and bringing the character's story to an end. As James starts to leave the station, however, he is given a note that Alyssa "needs to do something" and has left, leaving James to search for her.
She, of course, has returned to Clive's house, which has been left empty since the serial rapist died there. James tracks her down, and they move through the empty house together, with their more mature and traumatised modern selves contrasted with scenes of the first time they broke into the house at 17.
With Bonnie brought to justice and the pair's adventures seemingly at an end, they have just one more job to do. James has to scatter the ashes of his father (Steve Oram), who died of a heart attack earlier in the season. In a piece of black comedy typical of the Netflix and Channel 4 show, however, the place where James' father wanted his ashes scattered, the first place he met his wife, has now become a motorway, while his ashes have some how got wet, meaning that James has to plop his father's ashes out rather than scatter them.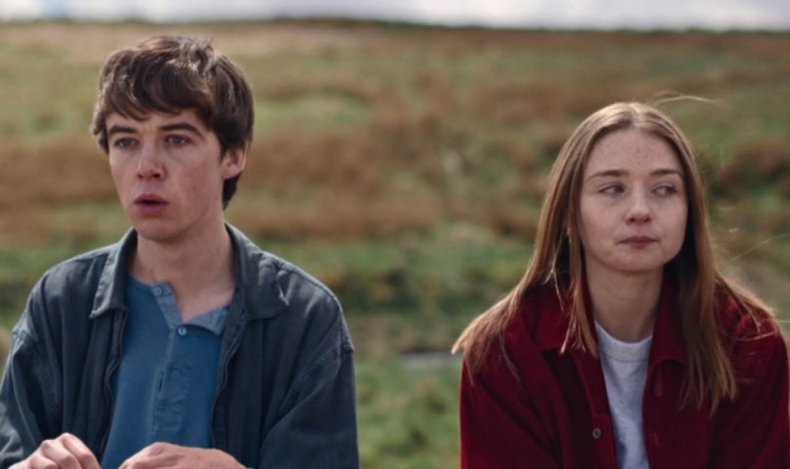 With no more distractions left, James and Alyssa have to confront their feelings about each other, after 15 episodes of emotional ambivalence. In a previous episode of Season 2, while they were waiting for a scrap yard to close so they could steal the car in which James had left his father's ashes, James told Alyssa he loved her, thinking she was asleep.
However, as the pair eat chips together, Alyssa reveals that she heard him, and she is ready to say that she loves him too, in her own difficult way. Although much of The End of the F***ing World Season 2 concerned Bonnie's mission to get revenge on Alyssa, the ending reveals that the real plot of the season was the slow realisation between these two very broken people that they might be perfect for one another.
Though this climax does leave plenty of unanswered questions for a potential Season 3, series creator Charlie Covell has revealed that he has no interest in continuing the story past this final moment.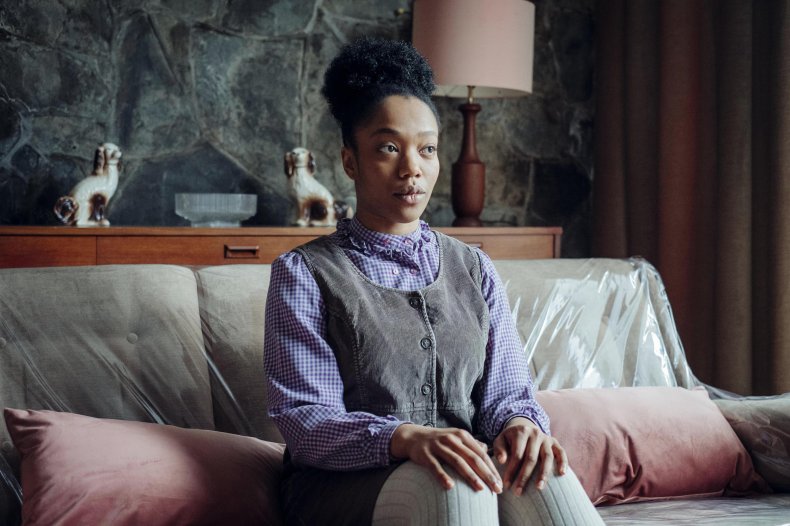 She told Radio Times: "I think, for me, that's it now. Yeah, that's done. I think to try and eke more out would be wrong, I like where we've left it."
She later added: "If for some reason we hadn't been allowed to do Season 2, I would have been really gutted. Which I think shows that it was the right thing to do – for me, anyway. And I think I like where we end it...it feels right for the story.
"But you never know, and you obviously you can't write for what people want...I think you have to work out what's right for the characters and the story— I sound like such a d**k saying that but I think you can't, you're not doing fan fiction."
The End of the F***ing World Season 2 is streaming now on Netflix