'End of the F***ing World' Season 2 Soundtrack: All the Songs from the Netflix Series
The songs featured in the first season of The End of the F***ing World were one of the best parts about the cult Netflix and Channel 4 series, and Season 2 continues this trend with a soundtrack full of obscure gems that fans have frantically been searching since the show was released.
Fans have been so desperate to find tracks from the show, in fact, that lines from songs like "kiss me each morning for a million years" and "I like potatoes" have been trending on search engines as viewers try to find and stream The End of the F***ing World tracks.
Alongside tracks by Bob Dylan, The Kinks and Fleetwood Mac, Season 2 also follows in the path of Season 1, with Graham Coxon returning with 20 new songs that play across the eight episodes.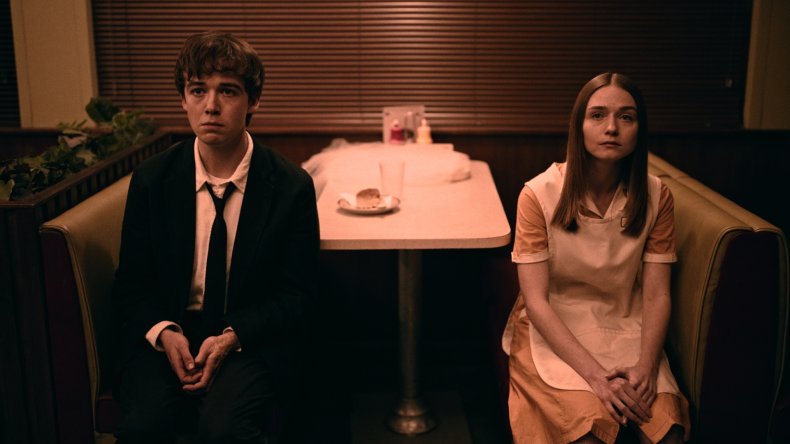 All the songs from The End of the F***ing World Season 2
All song titles courtesy of TuneFind.
Episode 1:
Nancy Wilson - "(You Don't Know) How Glad I Am": Opening and closing song of the episode
The Vogues - "My Special Angel": Plays throughout the montage of young Bonnie (played by Naomi Ackie)
Scott Walker - "The Old Man's Back Again (Dedicated To the Neo-Stalinist Regime)": Bonnie enters Clive's (Jonathan Ames) lecture
Billy Fury - "Wondrous Place": Bonnie goes to Clive's house for the first time
Mel Tills - "Above Suspicion": Channel 4 version - first song of Part 2. Netflix version - Clive pours Bonnie a drink
Buffy Sainte-Marie - "He's a Keeper of the Fire": Bonnie leaves Clive's house/sees him in his lecture
The Turbans - "I'll Always Watch Over You": Plays after Clive puts on a record after Bonnie leaves
Episode 2:
Harlem - "Gay Human Bones": Alyssa (Jessica Barden) talks about what happened to her after the last season
The Dubs - "Your Very First Love": Todd (Josh Dylan) and Alyssa relationship montage
Jet Harris - "Chills + Fever": Alyssa receives a bullet in the mail
Julie London - "The End of the World": Channel 4 version - start of Part 2. Netflix version: Plays while we learned what happened to James (Alex Lawther) at the end of the last season.
London Music Works - "Ya Ya (From "Lolita")": James with his dad in the hospital
The Outsiders - "I Love Her Still, I Always Will": James recovers after sending Alyssa the letter
Irma Thomas - "Ruler of My Heart": James' dad Phil (Steve Oram) dies at the bowling arcade
Fontella Bass - "This Would Make Me Happy": James visits Alyssa and the two drive off together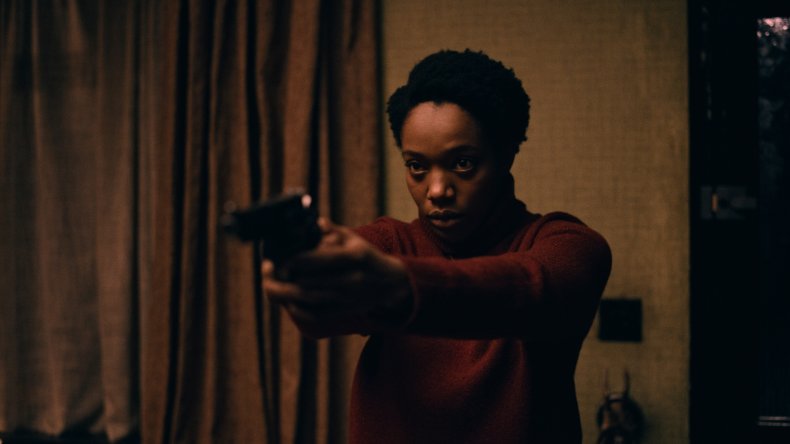 Episode 3:
Fred Neil - "Little Bit of Rain": Alyssa leaves James alone in the cabin and spots the limo her mum has hired for the wedding
Bob Dylan - "Wigwam": Alyssa walks down the aisle to Todd
The Unusuals - "I'm Walking Babe": Alyssa and James break into the scrap yard to steal their car back
Episode 4:
Alma Cogan - "What You've Done to Me": Bonnie aims the gun at the mirror
The Dubs - "Chapel of Dreams": Channel 4 - Start of part 2. Netflix - flashback to Alyssa's wedding reception as she speaks to her mother
Fairport Convention - "Who Know Where the Time Goes": Alyssa takes off the wedding dress
Florist - "Unholy Faces": Alyssa and James kiss after he says he can't have sex
Bobby Vinton - "Trouble is My Middle Name": James sleeps in the bathroom. Song plays to end credits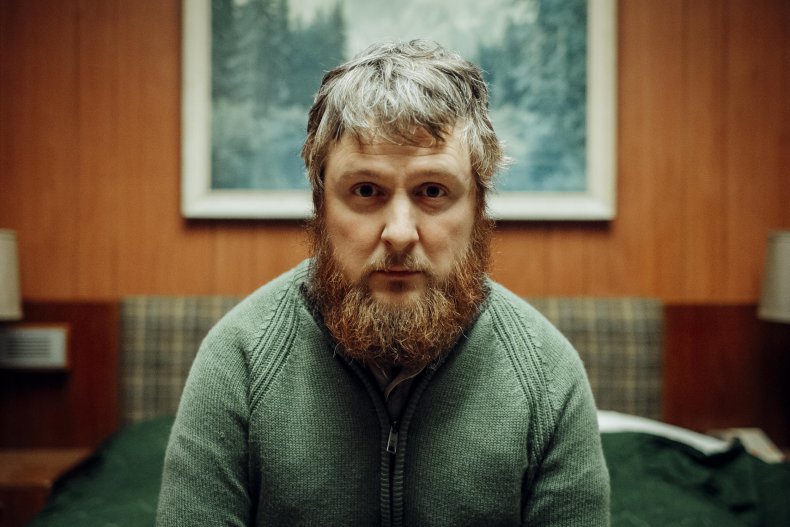 Episode 5:
Frank Ilfield - "Say It Isn't So": Bonnie gets up from Gus' (Tim Key) dead body as Alyssa wakes up
Fleetwood Mac - "Oh Well!": Bonnie gets back in the car after being sick
The Shades - "Tell Me Not to Hurt": Bonnie cleans her wound in the pharmacy toilet
The Chosen Gospel Singers - "Ananais": Bonnie looks in her bag for her missing gun
The Kinks - "I'm Not Like Everybody Else": Bonnie leaves the pharmacy. Plays to end credits
Episode 6:

The Contessas - "Broken Heart": Opening song
Keith Hampshire - "Where is Love?": James listens to this song from Oliver! in the car in order to lift his spirits
Danny & The Juniors - "A Thousand Miles Away": Channel 4 - Start of Part 2. Netflix - Alyssa finds Todd in a field
Lisa Hannigan - "Fall": Alyssa walks down a lane with stacks of logs on her left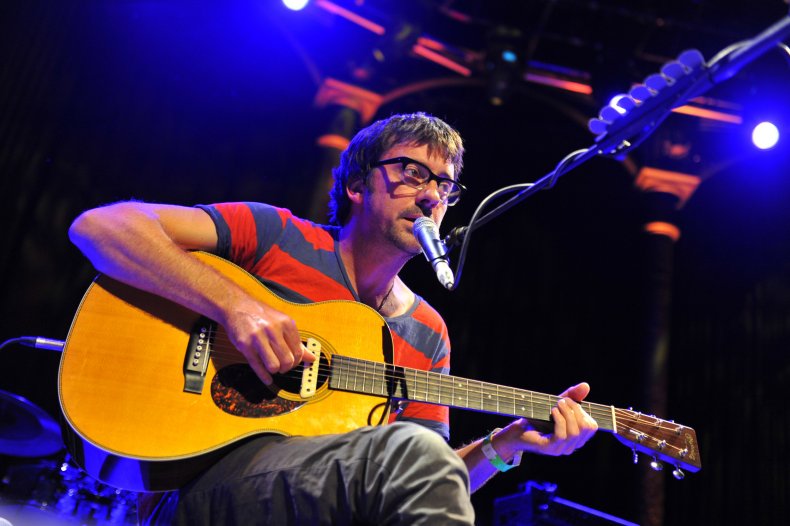 Episode 7
Nashville Teens - "Hoochie Coochie Man": Opening song
Josephine Foster - "I'm A Dreamer": Alyssa and James stop Bonnie from trying to shoot herself
Episode 8
Harlem - "Swervin'": Alyssa confronts the man on the bus for having his legs spread out
Hank Williams - "Settin' the Woods on Fire": Alyssa remembers dancing with James in Clive's house
Sibylle Baier - "I Lost Something in the Hills": Alyssa goes into Clive's bedroom while James drives
Soko - "We Might Be Dead By Tomorrow": James looks for Alyssa in Clive's house
Bettye Swann - "Then You Can Tell Me Goodbye": End credits
Graham Coxon songs
The End of the F***ing World Season 2 also features new songs from Blur's Graham Coxon, which are due to be released on streaming services on November 8.
According to Tunefind, these tracks are titled: "Blues Sting 2," "Home Again," "Bonniezooks," "Hat," "A Better Beginning," "Fly Away," "Dining Room Stand-Off," "Something Sweet," "Face to Face," "This Time Tomorrow," "Detectivez," "Full Chamber," "Threw it Away," "Mash Potato," "Wedding March," "Bonjour, Monsieur," "Vale," "Madder Than Me," "Beautiful Bad," "Down to the Sea," "I'll Race You Home," "Why Are You Crying," "She Knows," "Meaner Than the Sea," "Layby Eyes," and "D Minor Drama TBC."
The End of the F***ing World Season 2 is streaming now on Netflix.