Brazil's Carnival: Debate Over Environmental Impact of Glitter Plagues Festivities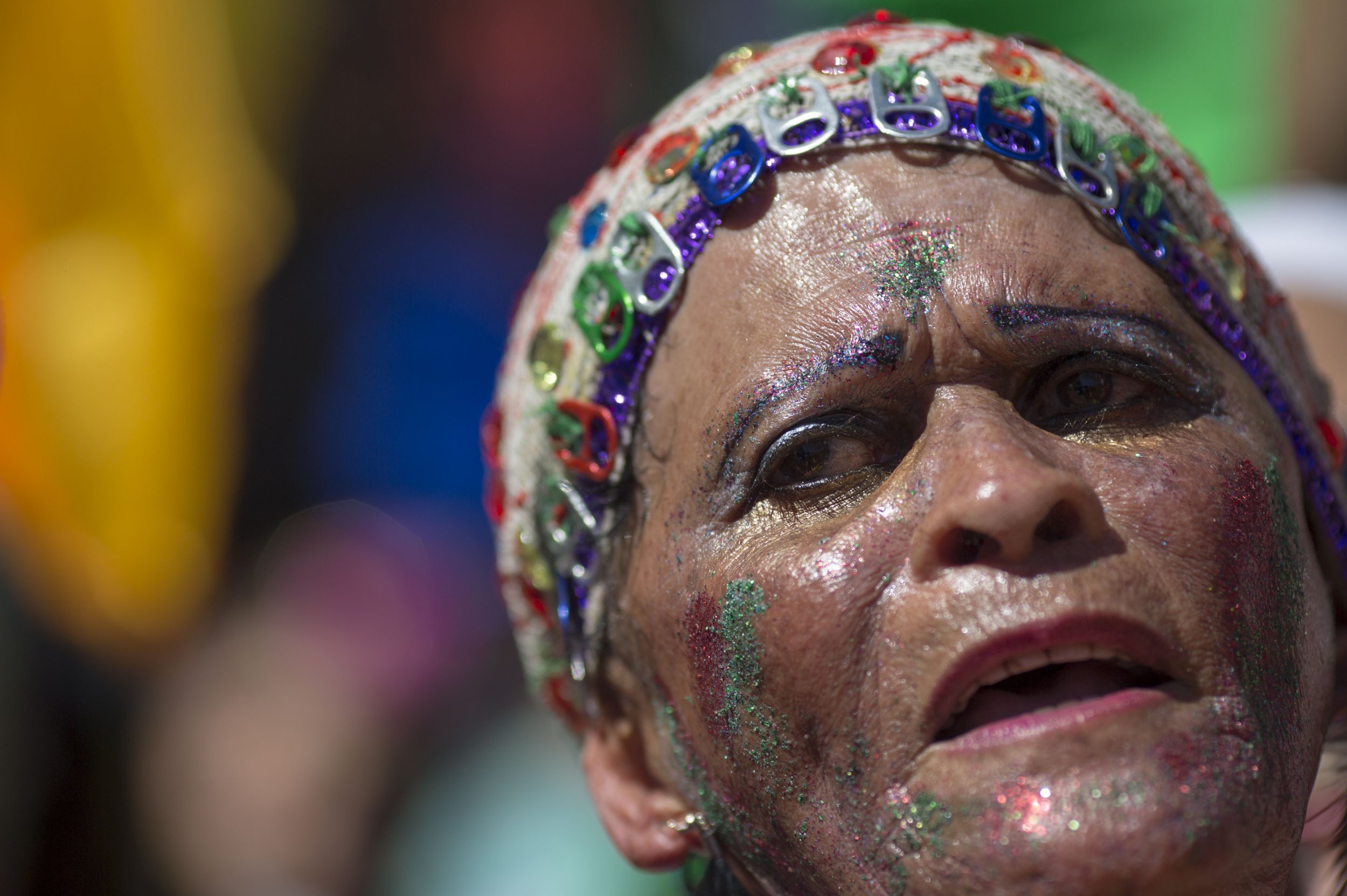 Brazil's Rio Carnival commenced Friday with event-goers decked out in colorful and ornate costumes and headwear, and, of course, bodies gleaming with rainbows of glitter. And while some partiers have embraced sustainable glitter, the non-sustainable reflective pieces of plastic that runoff onto streets and make their way to the ocean are still widely used at the annual festivities.
"Imagine the amount of glitter that is used in carnival, it's amazing," Felipe Gusmão, an adjunct professor at the Marine Science Institute at the Federal University of São Paulo told The Guardian. "We use it, we wash it and it goes straight to the water. That's the biggest problem."
Some companies have begun to offer glitter alternatives that are biodegradable in water and soil. Carnival participants, however, expressed mixed opinions about the harm of glitter microplactics on the environment. One Rio reveler and television journalist, Gabriela Cunha, told The Guardian that "at this carnival, the alternatives on the market are too expensive." Another carnival goer, Angelica Nobrega, suggested that the harmful effects of glitter were made up.
Microplastics, like the glitter famous for gracing the bodies of festival revelers, are flecks of plastic measuring about one-fifth of an inch and can find their way into the marine ecosystem. Scientists are still studying the effects of microplastics on the environment and are unsure of their effect on the human body, Newsweek reported in November.
However, microplastics like the reflective bits of glitter that are common in arts and crafts and cosmetic products, have been linked to death by starvation in marine life including plankton, fish, and birds that choose to consume microplastics over other sources of food. Scientists called for a global ban on plastic glitter that went viral in November 2017 after a group of nursery schools in the United Kingdom announced it would no longer let students use the shiny particles due to the threat they pose to the oceans.
Trisia Farrelly, an environmental anthropologist at New Zealand's Massey University, was an outspoke proponent of banning glitter in late 2017.
"It's the fact that plastic production has increased 20-fold over the last 50 years so a very conservative eight million tonnes of plastics are estimated to enter the world's oceans every year, which eventually break down into microplastics," Farrelly said in an article published by Massey University.
"We are now finding plastic in rain water, sea salt, and air. It's estimated that by 2050, 20 percent of the global share of oil consumption will be dedicated to the production of plastic, by which time it is likely we will be seeing more plastic than fish by weight in the world's oceans," Farrelly said.