To End Iran's Hostage Taking, a Hostage Debate is Required | Opinion
Ten months into his administration, President Joe Biden's "constructive engagement" with Iran through rigorous "diplomacy" has not only failed to bring Iran back to the compliance of the 2015 nuclear deal, but it also has been unable to release even a single American or European hostage held in Iran.
Vienna talks between Iran and the five permanent members of the U.N. Security Council plus Germany for restoring the nuclear deal are set to resume on Nov. 29. As European and American hostages continue to languish in Iranian prisons, calls are mounting for Western countries to give in to Tehran's demands for hostage payments. In the U.K., Prime Minister Boris Johnson recently said it is "worth considering" to send crateful of cash to Iran to secure the release of British citizen Nazanin Zaghari-Ratcliffe. The Biden administration is also faced with a conundrum of its own making—how to deal with Iran's elevated confidence and extortion for ransom.
But before the British and U.S. governments give into Iran's extortion schemes, an honest debate needs to be had over whether this is the proper course of action. As an American hostage in Iran for four years, I understand the desire to do anything to get our countrymen home. But I also know that prisoners can be brought home without cash changing hands. I lived through this myself.
Ahead of resuming negotiations with Iran, Crooked Media, a company founded and operated by a group of former President Barack Obama's top staffers, released a nine-episode podcast, called 544 Days. It recounts The Washington Post journalist Jason Rezaian's year and a half of captivity in Iran and his release negotiated by the Obama administration in early 2016. Eager to justify President Obama's controversial 2016 prisoner exchange, the podcast series is possibly facilitating a similar, if not more controversial ransom-for-hostage deal for President Biden.
The podcast series set a storyline that only the Obama administration's principled and strong diplomacy succeeded in securing Rezaian's release. Any suggestion that the massive U.S. cash shipments of frozen Iranian assets to Tehran in the days surrounding the journalist's release—$1.7 billion on wooden pallets—served as ransom is outright dismissed as disinformation and partisan political theater.
Instead of fostering a frank discussion about the use of hostage-taking as statecraft by Iran and other rogue states, and the steps the U.S. could take to combat this scourge, this coterie of Obama advisors at Crooked Media appear to purposefully rewrite history, using Rezaian's story, to promote their own political narrative and foreign policy.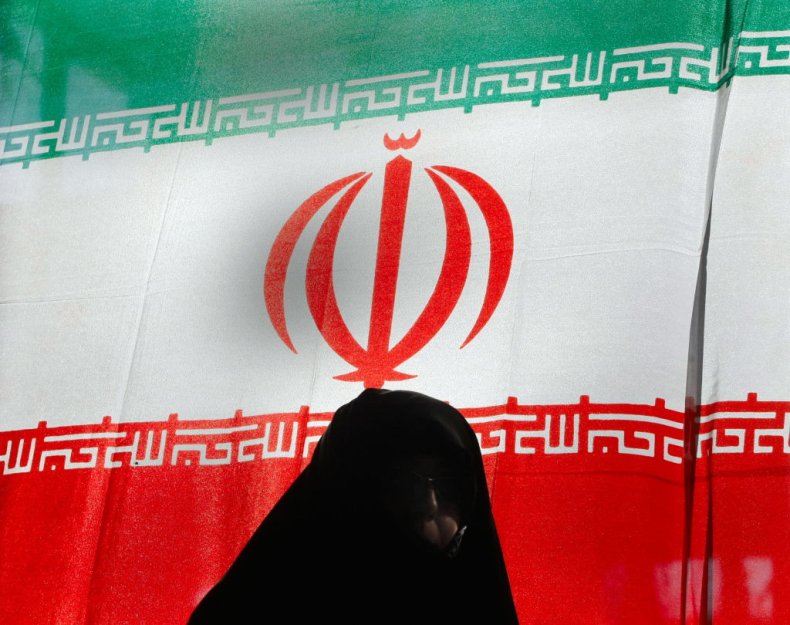 The steady stream of senior Obama-era officials interviewed for the production, including former Secretary of State John Kerry, never mention the money, as if the transfers were irrelevant or never happened. Yet, no matter how these Obama veterans try to spin this issue, the Iranian regime believes, and states publicly, that the delivery of the $1.7 billion is evidence that hostage-taking-as-statecraft works. The regime's top officials continue to brazenly call for more hostage-for-ransom operations against the United States and her allies.
My interrogators told me matter-of-factly while I sat in Evin Prison that I must confess to being an American spy so that another swap with the U.S. could commence. This again would include American prisoners for Iranians and the transfer of frozen Iranian money. Fortunately, no Iranian assets were traded for my freedom. Nizar Zakka, a U.S. permanent resident captured in 2015 and released in 2019, relayed to me that his investigating judge told him Iran would only release him if the Obama administration transferred another $2 billion to Iran.
Crooked Media and other promoters of the 2016 Obama exchange often omit the inconvenience: The Obama administration left two American hostages, Nizar Zakka and businessman Siamak Namazi, behind in Evin prison, as Jason Rezaian and three others departed Iran for their freedom. President Obama needed the positive optics of the release of Americans, albeit an incomplete release, to sell his nuclear deal with Tehran, which was viewed as his signature foreign policy achievement. Namazi still languishes in Evin Prison to this day, while his ailing 84-year-old father is kept under house arrest and denied medical treatment abroad.
The Namazis and other Western hostages sit in Iranian prisons, in part, because Tehran is still looking for more cash payouts. The Iranian regime's public demand for London to repay Tehran £400 million (approx. $545 million) plus interest for a failed tank deal that culminated during the era of Shah Reza Pahlavi in the 1970s eerily resembles the one made for Rezaian during the Obama administration. This time Tehran is looking for an even bigger prisoner swap.
Currently, President Joe Biden is resuming the Obama administration policy of engaging Tehran on the nuclear issue and undoing the "maximum pressure" financial campaign pursued by President Trump. Washington's signaling of its interest in relieving this pressure, however, has only emboldened Tehran to take more escalatory steps on its nuclear program and in its regional military operations in recent months.
With a lack of will to apply pressure, the Biden team may have to return to the ransom-for-hostage policy of the Obama years and call it nothing less than "success of diplomacy." Doing the American public a purposeful disservice, Crooked Media's production of the podcast seems aimed at highlighting the gains of such a strategy, without honestly debating the costs. These include the possibility that even more Western hostages could be seized—a repetitive cycle.
Wang Xiyue is a Ph.D. candidate in history at Princeton University. He was imprisoned in Iran from Aug. 7, 2016, to Dec. 7, 2019.
The views expressed in this article are the writer's own.