End Restrictive Family Visiting Policies in Hospitals, Nursing Homes | Opinion
SARS-CoV-2, the coronavirus that causes COVID-19, is "novel" in many ways. We're learning more about how it acts, how to protect people from infection and how to treat it when patients are seriously ill. We've had to respond quickly and sometimes without sufficient information. This has occasionally led to missteps, like when health officials advised the public against wearing masks early in the pandemic.
Another misstep—one that has yet to be corrected—is the highly restrictive visiting policies of hospitals and nursing homes. These policies have devastated family-centered care with dire consequences for patients and their families. Just as we are now rethinking school policies during the pandemic, it is time to reconsider family visiting policies in hospitals and nursing homes.
The rapid spread of COVID-19 in long-term care facilities has been attributed to factors such as a highly vulnerable population, a lack of testing and personal protective equipment (PPE) and chronic underfunding of facilities and staff—who often work in multiple care facilities to make ends meet. In fact, staff working in multiple facilities accounted for much of the spread of the virus in nursing homes during Washington state's initial outbreak.
To stop the spread, long-term care facilities began prohibiting all visitors. Hospitals soon followed suit. On the surface, it seemed like a logical and reasonable measure during the early stages of a rapidly spreading pandemic with unknown transmission factors and insufficient PPE to protect staff. Now, however, we see that these policies undermined patient care and caused much family distress and emotional suffering.
When one of us (Diana J. Mason) took her legally blind 78-year-old husband to the ER for surgery, she was told she could not go in with him. He sat in the ER alone for 12 hours without food or water. "I thought they forgot about me," he later said.
When the 99-year-old grandmother of another one of us (Kristi Westphaln) was hospitalized and diagnosed with terminal lung cancer, her daughter and primary caregiver could not enter the hospital with her, even to share important medical or family history, resulting in unnecessary testing and medication. Unable to connect virtually with her daughter on a regular basis because of vision and hearing problems, this grandmother became depressed, stopped eating and said that she was treated like "a piece of meat—like a little old lady that meant nothing."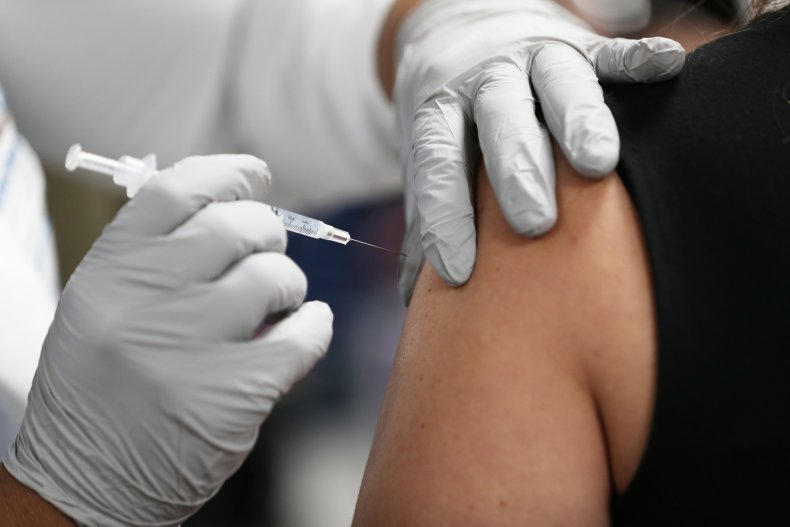 Another colleague whose mother was dying of cancer in a hospital-based hospice unit last August was made to leave at a designated hour, despite being told that her mother's death was imminent. The hospital had not admitted any patients for COVID-19 in the prior week and her mother had a private room. Administrators and staff gave no justification; they simply stated it was the new visiting hour limit for hospice during the pandemic.
The situation is no better for younger patients. In pediatric units, some hospitals still allow only one parent to stay with a child. If that parent leaves, they may not be able to return. A father whose one-year-old was admitted to the ER for sepsis stayed for four days, leaving the mother frantic because she couldn't see her sick child.
This emotional toll is not only borne by families. Nurses and other health care workers have had to assume the role of surrogate family, often facilitating technology to connect patients and families at the time of death. More reasonable visiting policies could mitigate the ongoing trauma of witnessing death and family anguish for these health care workers.
Staff may come from communities with high rates of confirmed coronavirus cases. They are screened and tested upon arrival at work and are given PPE to protect themselves and reduce the likelihood of further spreading the infection to uninfected staff and patients. Why can't family members be treated similarly? Require testing, provide PPE and determine the risk of spread on a case-by-case basis instead of assuming that all visitors present a high risk to staff and patients.
As community cases decline and schools and businesses reopen, hospitals and nursing homes must examine the evidence behind their visiting policies and change them to support family visits. This should include posting evidence-based visiting policies on their websites and sharing them with visiting family, making sure staff know how to accommodate family visitors safely and identifying a team member who will be responsible for communicating with family caregivers.
If community spread remains a concern, facilities should grant one family member or lead caregiver the right to visit hospitalized elders, as is now common for hospitalized children and women in labor. Facilities should also make use of technology that older people are able to use to better communicate with family members.
Family-centered care and human connection do not have to be sacrificed during these turbulent times. As nurses, we know we can do this better.
Diana J. Mason, PhD, RN, is the Senior Policy Service Professor, Center for Health Policy and Media Engagement at George Washington University School of Nursing; she lives in New York. Kristi Westphaln, PhD, RN, is a pediatric nurse practitioner and post-doctoral fellow in the Department of Bioethics at the Case Western Reserve University School of Medicine; she lives in Cleveland, Ohio. Shawn Kennedy, MA, RN, is Editor in Chief of the American Journal of Nursing and lives in New Jersey.
The views expressed in this article are the writers' own.