End of VW Beetle, 80 Years After First Hitting the Streets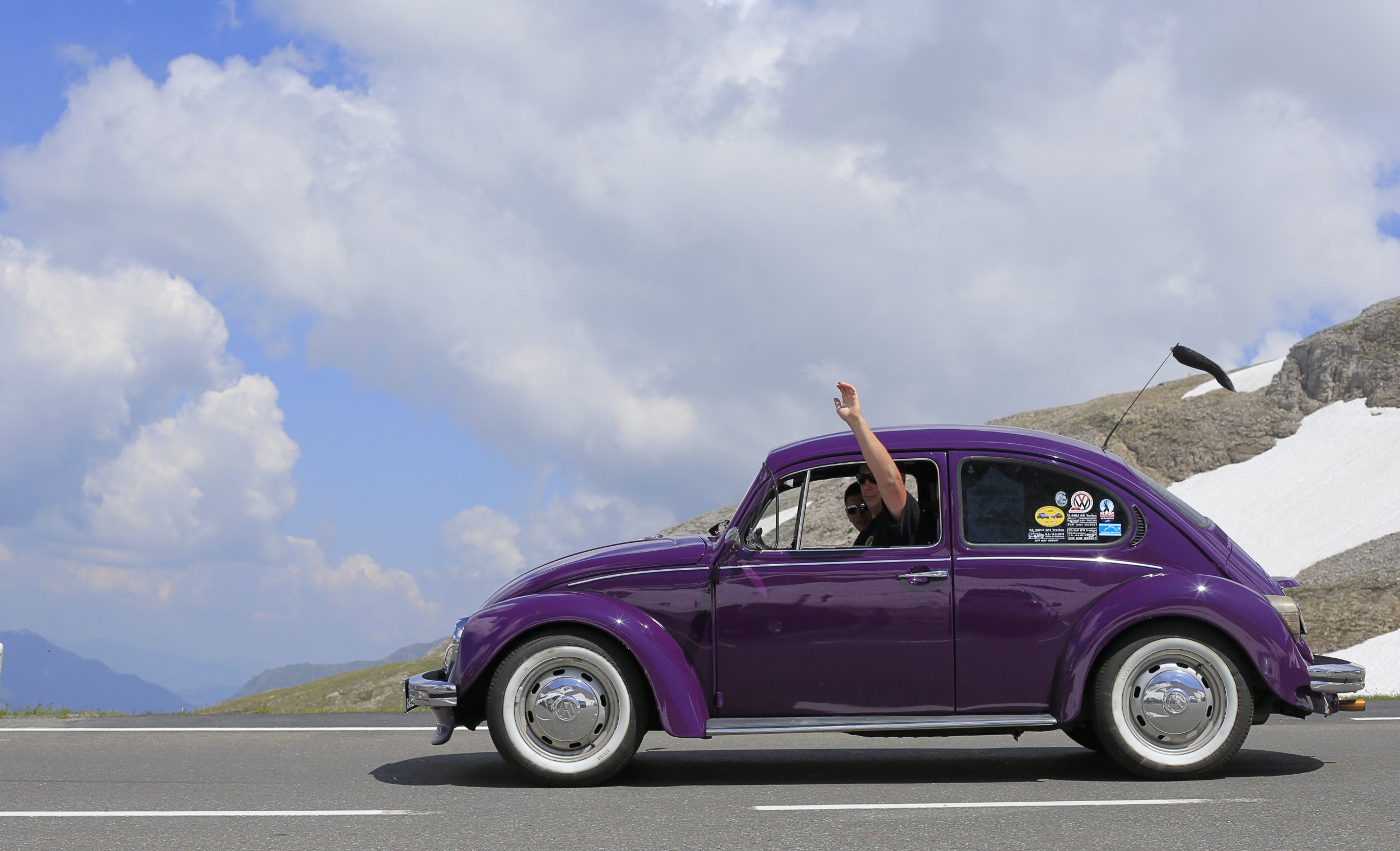 One of the world's most iconic cars, first driven out of German factories as World War II loomed, is going out of production.
The iconic Volkswagen Beetle, the first generation of which was made in Wolfsburg in 1938, will cease global manufacturing as of July next year, after two special editions of the car go on sale, the BBC reported. The vehicle, currently in its third generation, has occasionally endured pauses between its runs, and VW's U.S. chapter has suggested an indefinite hiatus is coming.
"The loss of the Beetle after three generations, over nearly seven decades, will evoke a host of emotions from the Beetle's many devoted fans," said Hinrich Woebcken, chief executive of Volkswagen Group of America.
The vehicle, arguably VW's most iconic car, is closely tied to the history of its homeland. Its designer, engineer Ferdinand Porsche, wanted to produce an affordable car suitable for the public at large.
Its birth came on the eve of the darkest chapter of Germany's modern history, with production starting under Adolf Hitler's Nazi regime. After the plant fell under control of the Allies, the West helped production restart, and the Beetle was quickly back on the road again.
The car first came to the U.S. 11 years after launching in Nazi Germany, and its qualities especially appealed to the '60s generation. The Beetle sold for about three decades until dwindling sales led to its manufacture halting entirely in 1979.
The car returned in 1998 as the "New Beetle," which was relaunched in a redesigned form in 2012 in a bid to appeal to more male buyers. The curves of the vehicle's iconic bulbous body were slightly flattened in what the company said was a more direct homage to the original car, whose exterior was not overly flamboyant compared with other cars in the 1930s and '40s.
Sales of the latest iteration of the car rose over the first two years. But since the 2012 revamp, they have tailed off, and VW sold just over 15,000 units of the vehicle in 2017, according to Autodata Corp. This was a stark departure from the Beetle's halcyon days in the 1960s; at its peak, VW sold 423,000 in 1968.
The remaining Beetle cars that will stay on the market until the vehicle goes extinct in factories next summer will be special editions with different body styles and special-edition color schemes, currently unavailable in the car's most recent segment. The limited-edition Beetles will come as a coupe or convertible, with beige and blue as an added option for the body color, plus a new wheel and interior light setup.
VW have not ruled out rebooting the car again but has shown no sign of planning for another generation of Beetle cars anytime soon.