Endeavour Season 8 has a PBS release date this June... and time is running out for Endeavour Morse (played by Shaun Evans).
PBS has announced that the next season of Endeavour will be its last, meaning that just six episodes remain of the British mystery show. In the meantime, though, the network has released the latest trailer for the show, which teases a plot that sees Morse and Thursday hunting for yet another killer.
Season 8 of the Masterpiece show has already aired on the U.K.'s ITV, meaning we know plenty about what to expect from these latest episodes—including whether a certain fan-favorite cast member missing from the last set of episodes has returned.
Here's what we know about the penultimate season of Endeavour.
When Is 'Endeavour' Season 8 Coming Out?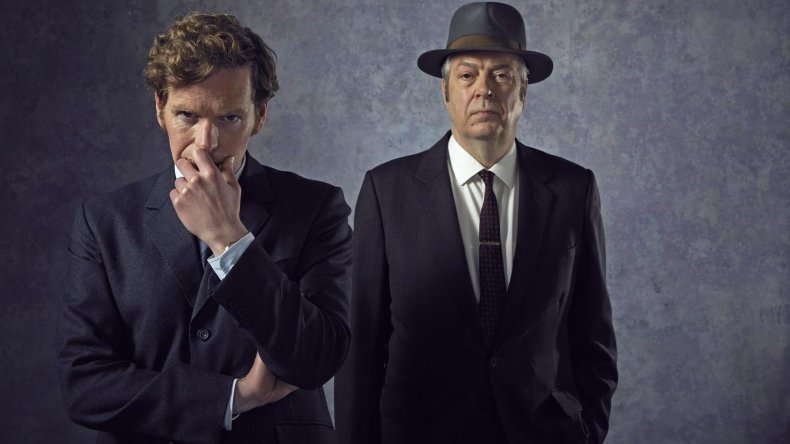 Episode 1 of the new season, "Striker," will air on PBS on Sunday, June 19 from 9 p.m. ET to 11 p.m.
The remaining two episodes of Season 8 ("Scherzo" and "Terminus") will air in the same timeslot on June 26 and July 3.
Viewers who want to catch up on the episodes so far can find all seven seasons on Prime Video, while new episodes will stream on PBS.
Who Is in the Cast of 'Endeavour' Season 8?
All of the major Season 7 players are back—except, of course, Violetta (Stephanie Leonidas), who (spoilers) lost her life at the end of the last season's finale.
Those returning include Evans as Endeavour himself, Roger Allam as Fred Thursday, plus James Bradshaw as Max DeBryn, Sean Rigby as Jim Strange, Anton Lesser as Reginald Bright, Caroline O'Neill as Win Thursday and Abigail Thaw as Dorothea Frazil.
Plus, a cast member who skipped the last season will be back. Sara Vickers returns as Joan Thursday after missing the last three episodes due to caring for her new baby.
Joining the show's new episodes, meanwhile, is Julian Moore-Cook as a soccer player Morse has to protect after a threat is made to his life. Andrew Havill plays a college head whose secretary dies in bomb blast.
What Will Happen in 'Endeavour' Season 8?
The official PBS plot synopsis reads: "New year (it's 1971), new cases, and new struggles lie ahead for Morse, Thursday, and their team. While still reeling from the events of the past year, they're summoned to investigate cases involving IRA relations, and a string of murders that may end up threatening not just the public, but the detectives themselves."
In a PBS interview, Evans revealed the new episodes are set straight after the events of the last finale. He said: "When we pick Endeavour up in February 1971, he is drinking too much, not coming into work, phoning in sick quite a bit," Evans revealed. "That's what we see over the course of the whole season. That getting slowly worse."
The trailer does not give us many glimpses into Morse's mental state, but it does see Morse and Thursday investigating a string of deaths that seem to be unrelated. In the promo, we see Bright say: "This is some lunatic. There are 130,000 potential victims to choose from and we've no way of knowing who's gonna be next."
Endeavour Season 8 airs Sundays at 9 p.m. ET on PBS.