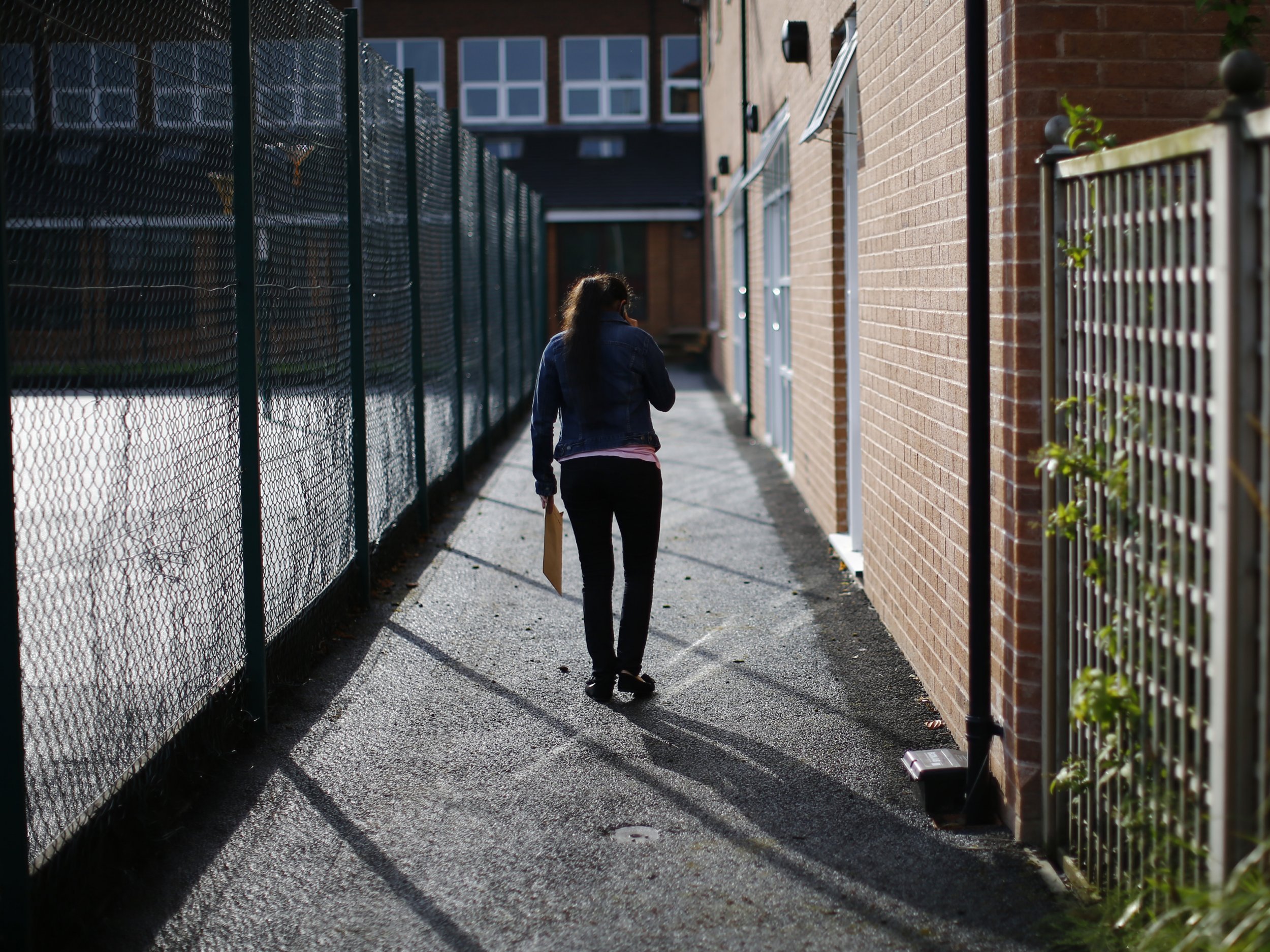 The chief executive of Women's Aid has blamed a lack of education about healthy relationships and "endemic sexism" in British society after a study found that two fifths of young women in England had suffered sexual abuse - higher than any other European country surveyed.
The universities of Bristol and Central Lancashire conducted the research in England from 2013 to 2015 as part of a 24 month Safeguarding Teenage Intimate Relationships (STIR) project based in five European countries - England, Bulgaria, Cyprus, Italy and Norway.
The study found that young British girls experienced the highest rates of online, emotional, physical and sexual violence in the countries included, with 48% experiencing abuse online, 48% emotionally, 22% physically and 41% sexually, with Norway close behind.
England and Norway reported the highest levels of physical violence towards young women, with almost one in five experiencing physical violence compared to one in 10 in Italy, Bulgaria and Cyprus. One in three girls from England and Norway also reported experiencing unwanted sexual activity. The two countries also had the lowest incidence rates for young men.
Responding to the survey, Polly Neate, chief executive of Women's Aid said: "Domestic violence [in the UK] is supported by a sexist culture that encourages and does not challenge it. It is endemic sexism in society that is the problem."
While women of all ages experience violence, Neate says it is young women who are particularly at risk, blaming the fact that British schools don't provide enough education or the foundations for building healthy relationships.
"Young boys growing up with negative attitudes toward women aren't challenged, and young women are not being supported or empowered to challenge violence or informed that there are places where they can ask for help if they are experiencing it," she said.
It is the largest study of its kind in Europe and highlights the importance of education about sex and healthy relationships - both in terms of reducing the problem of violence, but also in terms of recognising it.
100 in-depth interviews and a school-based survey of over 4,500 young people aged 13 to 17 was carried out as part of the study. It explored their sexual habits and behaviour, including looking at 'sexting', whether they'd experienced sexual pressure from a partner, and what the teenagers considered a 'positive relationship' to be.
The results of the research showed that in all five countries between half and two-thirds of young women between 14 and 17 years-old had experienced violence and abuse in their relationships.
The findings of the report will be used to develop a web based resource and app that will be appropriate and accessible for young people.
However, the study noted that countries which have higher gender equality and a greater awareness of domestic violence often have the highest levels of people reporting incidents - suggesting that the participants' willingness to recognise and report it differ depending on what country they are from.
Per Moum Hellevik, a research partner of the study from the Norwegian Centre for Violence and Traumatic Stress Studies, explains that in Norway young women are more likely to tell someone if they are a victim of violence: "Norway is one of the most gender equal countries in Europe. People are more likely to report that they have experienced violence because they do not view it as a private problem."
The study suggests that in comparison to England and Norway, physical and sexual violence in Bulgaria, Cyprus and Italy might well be being under-reported because of the fact that young people's experiences in these countries occur in a "social context where awareness of the problem is lower".
In response to the results of the study, the National Society for the Prevention of Cruelty to Children (NSPCC) has called on the government to take action to ensure that teenagers have a better understanding of what healthy relationships are.
The UK Department for Education didn't immediately respond to a request to comment.