'The Endgame': Trailer, Cast, Start Time and Episode Count
A criminal mastermind holds all the cards in NBC's new high-stakes thriller The Endgame.
The new TV show features two female leads who enter into a very tense head-to-head when a captured arms dealer somehow continues to orchestrate crimes despite being held by the FBI. Created by seasoned TV producers Jake Coburn and Nicholas Wootton, The Endgame looks set to become the new must-watch series on Monday nights.
Ahead of its launch, here's everything you should know about the exciting new TV show The Endgame.
What Is 'The Endgame' About?
The Endgame is a heist drama which pitches "arms trafficker, keen military strategist and brilliant criminal mastermind" Elena Federova against "principled, relentless and socially outcast" FBI agent Val Turner.
NBC describe the series as showing just "how far some people will go for love, justice and the most valuable commodity in the world: the truth."
Federova, who proclaims herself as the queen, has orchestrated a number of bank heists across New York City for a mysterious purpose. Turner may have a personal connection to that purpose, and it's up to her to figure it all out in an attempt to stop Federova's crime spree.
Who Stars in 'The Endgame'?
Firefly and Deadpool star Morena Baccarin plays the menacing crime lord Elena Federova in The Endgame while Ryan Michelle Bathe (This Is Us) stars as her antagonist FBI Agent Val Turner.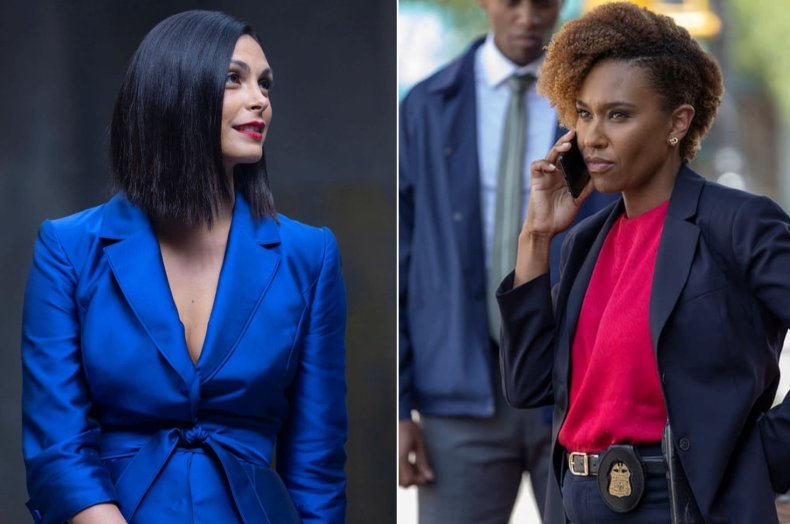 The supporting cast includes Costa Ronin (Homeland) as Sergey Vodianov, Noah Bean (Nikita) as Jonathan Doak and Mark D. Espinoza (Beverly Hills, 90210) as Rogelio Réal.
Kamal Angelo Bolden, Jordan Johnson-Hinds, Karl Josef Co and Massiel Mordan also star in supporting roles.
While Coburn and Wootton are credited as the creators of The Endgame, they are also executive producers along with director of the Fast & Furious franchise Justin Lin, who also directs the first episode. The other executive producers are Julie Plec, Emily Cummins and Andrew Schneider.
How Many Episodes of 'The Endgame' Are There?
NBC has yet to announce how long the first season of The Endgame will be, and the episode count is currently unknown.
We do know that there are at least four episodes scheduled for the next four weeks. The episodes and air dates are as follow:
"Pilot" — Monday, February 21
"Fairytale Wedding" — Monday, February 28
"Bury the Lede" — Monday, March 7
"#1 With a Bullet" — Monday, March 14
At What Time Is 'The Endgame' on NBC?
The Endgame is getting a primetime slot on NBC on Monday nights.
The pilot episode will air at 10/9c on NBC. Each weekly episode of The Endgame is also scheduled to air at the same time on subsequent Mondays.