Ending Big Tech's Laissez-Faire Approach to Child Sexual Abuse Material | Opinion
You'd be forgiven if you heard nothing positive about the EARN IT Act, a bill designed to confront the explosion of child sexual abuse material (CSAM) online. A quick Google search yields results that make that bill sound like a threat to humanity.
Good news about this bill has been buried because EARN IT threatens Big Tech's laissez-faire attitude toward the sexual abuse and exploitation that thrives on social media and other online platforms.
Reintroduced in the U.S. Senate by Sens. Richard Blumenthal (D-Conn.) and Lindsey Graham (R-S.C.) and in the U.S. House by Reps. Sylvia Garcia (D-Tex.) and Ann Wagner (R-Mo.), the EARN IT Act will finally hold Big Tech accountable for the distribution of CSAM.
Just how big of a problem is CSAM? A New York Times investigation revealed that 70 million CSAM images were reported to the National Center for Missing and Exploited Children (NCMEC) in 2019—up from 600,000 in 2008—an "almost unfathomable" increase in criminality. Considering that each one of these reports reflects potential criminal activity in which children are victims of rape and assault, it is clearly an urgent problem.
Tech companies should work to eradicate CSAM from their platforms. Many companies say they do not tolerate such material; they may even have procedures in place to report it to NCMEC. However, reporting standards widely vary among tech companies, and data show the procedures they have in place are entirely ineffective.
CSAM still exists because tech platforms have no incentive to prevent or eliminate it, because Section 230 of the Communications Decency Act (passed in 1996, before social media existed) gives them near-blanket immunity from liability.
Victims of CSAM suffer gross physical and psychological harm at the hands of offenders. They suffer again as their images are endlessly reenacted and circulated online. The EARN IT Act restores privacy to victims of child sexual abuse material and allows them to sue those who cause them harm online, under federal civil law and state criminal and civil law. It also creates a new commission to issue guidelines to limit sex trafficking, grooming and sexual exploitation online.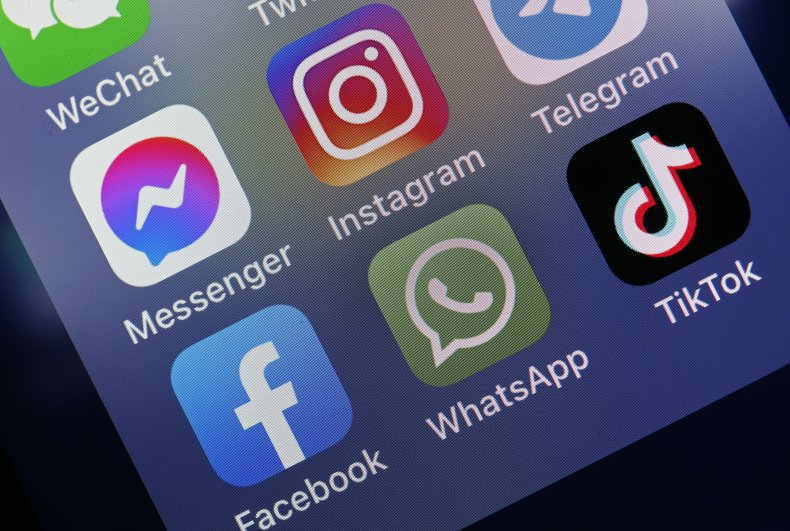 The architects of interactive online platforms must share responsibility for creating safe digital spaces. For years, they have evaded this responsibility. As a result, countless young people have suffered tremendous, ongoing pain.
EARN IT would help address what is, disturbingly, a common experience for young users on Facebook, Instagram, Snapchat, TikTok, Twitter, YouTube and beyond: routine exposure to predatory targeting, grooming, sexual violence, prostitution/sex trafficking, hardcore pornography and more.
We have heard countless stories of young girls and boys lured into sending nude images of themselves via Instagram DM or on Snapchat only to then be blackmailed—sexually extorted—into performing sex acts online and even trafficked into prostitution offline.
In September 2019, a mother discovered her 12-year-old daughter had been contacted and solicited by a stranger through Instagram. "There were pictures of his private parts. A two-minute video of him relieving himself. He sent memes and gifs which were sexually explicit. It was incredibly graphic. And he'd tried to initiate FaceTime calls, and asked her to send pictures of herself. It was disgusting and such an invasion," the mother recalled.
The National Center on Sexual Exploitation regularly reaches out to technology companies to discuss how exploitation happens on their platforms. Many of these discussions have yielded incremental improvements, but baby steps are not satisfactory when untold thousands of kids are approached and groomed for harm each day.
While some actors in the technology sector are desperately trying to protect their profits by claiming EARN IT is a threat to encryption and user privacy, the reality is that encryption can coexist with better business practices for online child safety. The EARN IT Act, as law professor Alan Rozenshtein explains, includes safeguards that will prevent gross governmental overreach on matters of user privacy.
We can increase security and privacy while refraining from a privacy-absolutism that unintentionally allows sexual predators to run rampant online. There is a middle ground that balances tech industry interests, user privacy and child safety. It starts with the EARN IT Act.
EARN IT will ensure that tech companies finally address and prevent this horrific criminality. Tech has the capability, but needs Congress to hold it accountable.
Dawn Hawkins is the CEO of the National Center on Sexual Exploitation, the leading national non-partisan organization exposing the links between all forms of sexual exploitation such as child sexual abuse, prostitution, sex trafficking and the public health crisis of pornography.
The views expressed in this article are the writer's own.