Republicans Make It Easier to Keep Big Oil Payments to Foreign Governments a Secret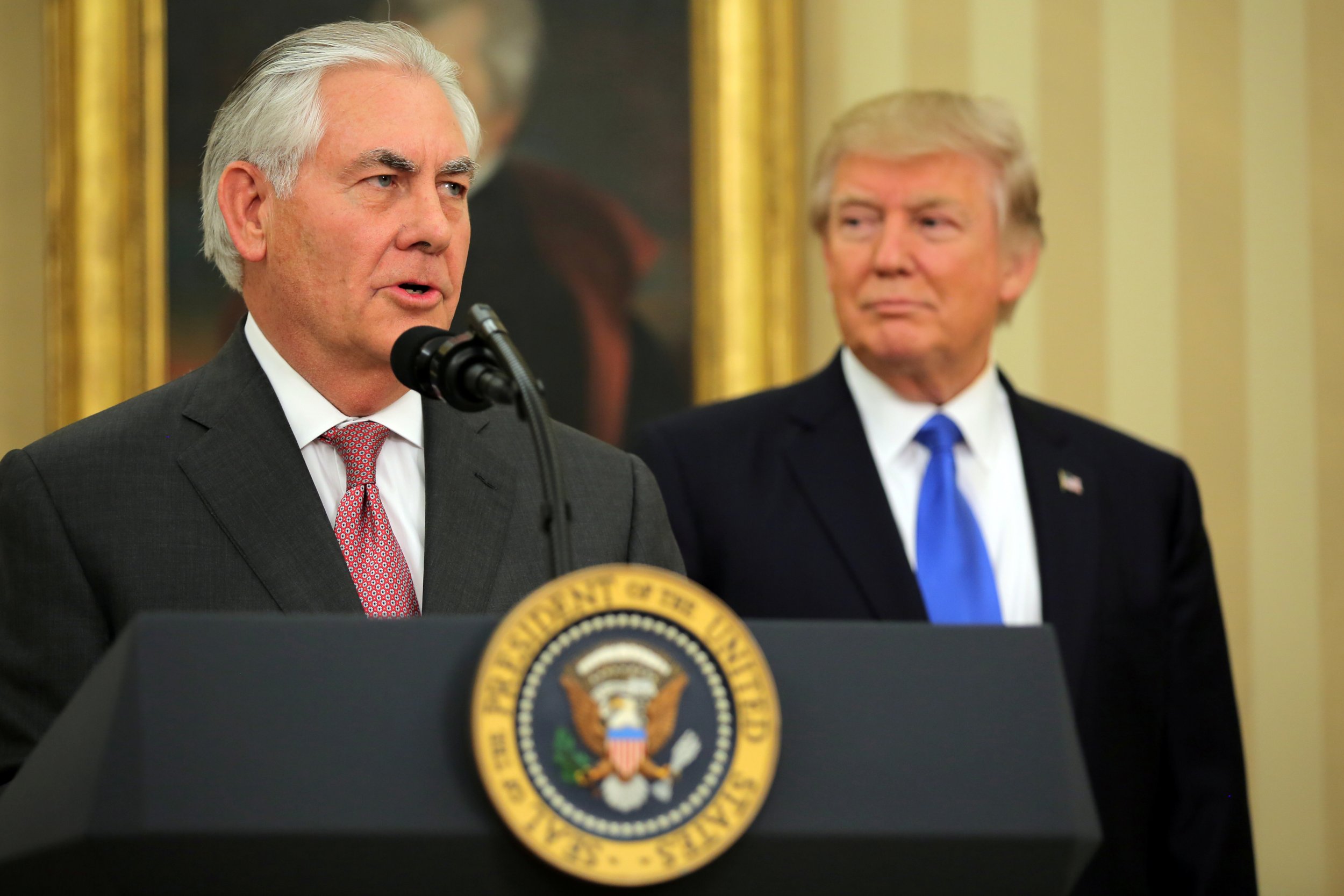 On the same day Congress confirmed Rex Tillerson as secretary of state, it took a step toward reversing a law he'd fought against as the head of oil giant Exxon Mobil.
The Republican-controlled House voted Wednesday to overturn a regulation that was part of the 2010 Dodd-Frank Wall Street reform law and required oil, gas and mining companies to disclose their payments to foreign governments. If the Senate follows the House's lead, it could send a stark signal to the rest of the world that rooting out corruption is no longer a U.S. government priority, critics say.
Related: Senate confirms Rex Tillerson as Donald Trump's secretary of state
The oil and gas industry has long fought against the provision—yet to go into effect—to increase transparency in the oil and gas sector, a proposal that had bipartisan support when it was folded into the Dodd-Frank law. The aim was to shine a light on an industry that has long been accused of fueling corruption in the developing world by paying autocratic leaders and corrupt cabinet ministers for energy and mining contracts while local citizens remain mired in poverty.
"It's very clear that the transparency with regards to those receipts has simply been lacking," explains former Senator Richard Lugar, the Republican sponsor of the original provision.
Since the United States first passed the law, numerous others have followed suit, including the European Union, Norway, Hong Kong and Canada, home to many of the world's largest energy and mining companies. While the U.S. has dragged its feet in implementing the regulation, dozens of other governments now enforce these disclosure requirements.
That's mooted one of the primary arguments the energy industry has made against the measure—that it puts American oil and gas companies at a disadvantage compared with their competitors in other countries. First, the U.S. law is not limited to American companies, since it applies to anyone that files an annual report with the Securities and Exchange Commission (SEC), including those that list on the New York Stock Exchange. China's state-controlled CNOOC Limited, for example, lists on the NYSE as well as the Hong Kong Stock Exchange, which has similar disclosure requirements.
In addition, the EU's adoption of new disclosure standards means companies listing on the London Stock Exchange—including Russian state-run outfits like Rosneft and Lukoil—are already disclosing their foreign payments, Lugar points out. If anything, says UCLA political science professor Michael Ross, companies like Exxon and Chevron will actually gain an advantage over most of their largest competitors if Congress overturns the law.
And the timing, nearly simultaneous with Tillerson's swearing-in as secretary of state, is sure to raise eyebrows abroad. It's well-known that America's two most powerful oil companies have opposed the measure. So has the American Petroleum Institute, the oil and gas sector's main lobbying arm, which in 2012 filed a lawsuit challenging the provision. A former Lugar aide, who helped the senator write the measure, tells Newsweek that Tillerson personally came to the Indiana Republican's office to lobby Lugar against the provision. "Among other things, he said it would harm Exxon's relations with Russia," the aide writes in an email. (An Exxon spokesman did not reply to a request for comment about its position on the measure.)
Should Congress move forward with the repeal, bucking international standards in the name of American oil and gas primacy, "I guarantee it's going to undermine [Tillerson's] credibility with our allies," says Isabel Munilla, senior policy adviser for Oxfam America, a leading supporter of the law.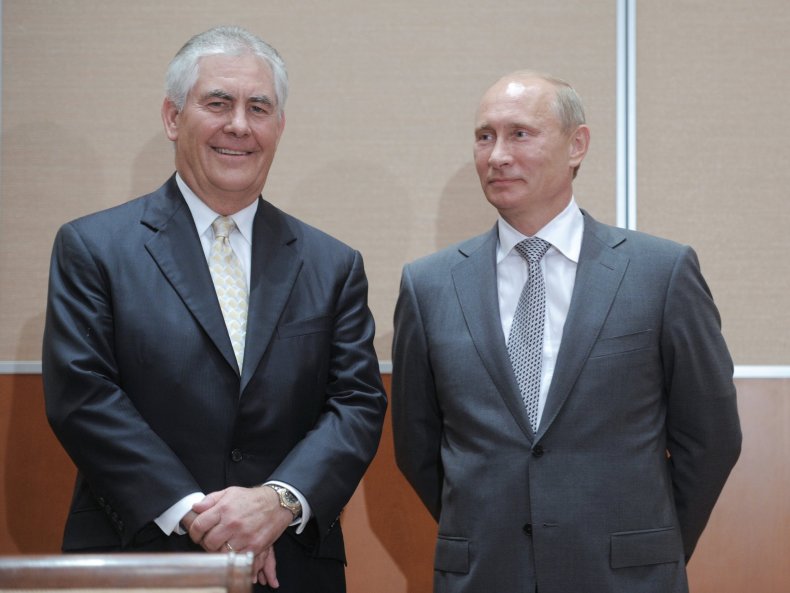 At the State Department, Tillerson will now be overseeing global anti-corruption efforts, including in some of the countries where Exxon has contracts. In 2016, then-Secretary of State John Kerry launched a $70 million "Integrity Initiative" to support local reformers, police, prosecutors, detectives, judges and journalists overseas in the fight against corruption. Yet Ross worries that Congress's repeal of the disclosure rule will send the exact opposite message to the dictators of oil-rich countries seeking to cultivate personal ties with the new Trump administration.
"It doesn't take a genius to see giving a contract to Exxon is going to buy you access to…the White House and the State Department," says Ross, who studies resource-rich countries and is on the federal advisory board of the multinational Extractive Industries Transparency Initiative. "This has to be giving Exxon an edge, again, in countries precisely where the process of awarding concessions and awarding contracts is not done solely on merit."
Even with energy sector disclosures now required in more than 30 countries around the globe, Republican opponents continue to repeat the claim that the law will single out American companies. "This is an imposition on the oil and gas industry that their competitors in China and elsewhere don't have to do," insists James Inhofe, who has introduced the companion measure to the House-passed resolution.
Inhofe complained that hundreds of millions of dollars in implementation costs "would have to be borne by our companies and not by foreign companies." When it was pointed out that those same implementation costs would apply to any companies that file with the SEC, not just American companies, the Oklahoma Republican replied, "No, this would be on anyone negotiating an energy plan in competition."
House Majority Leader Kevin McCarthy has reiterated similar claims, and a spokesman explained via email that he was referring to the fact that U.S. companies will have to "report proportional share of government payments even if the U.S. company is not the operator of a specific project," something "foreign competitors do not have to adhere to." But Ross disputes that, saying the EU requirements are actually "stricter in several ways."
Inhofe is hopeful the Senate will move quickly to vote on his repeal resolution, after the House easily passed the measure with near-unanimous Republican support. Thanks to a law known as the Congressional Review Act, Congress can overturn any regulations issued under President Barack Obama since June of last year by a simple majority vote. The Oklahoma senator tells Newsweek he gave a presentation to his colleagues on the issue at the Senate Republicans' conference lunch on Tuesday, "and there was no opposition."
In remarks on the Senate floor Wednesday evening, Majority Leader Mitch McConnell promised to hold a vote on the repeal resolution "soon." But not every Republican is sold on the idea—Georgia Senator Johnny Isakson says he's still weighing the "complex" issue and has yet to make a decision. Two other GOP senators would also have to defect to block the repeal effort.
If that doesn't happen, the American energy industry can chalk up another political victory in the early days of the Trump administration. Already, its allies have been installed at the State and Energy departments, and one is likely to lead the Environmental Protection Agency as well. Trump has given the green light to two controversial energy pipeline projects, and on Wednesday evening the Senate moved forward with a measure to repeal an Obama environmental regulation targeting the coal industry. Clearly, energy interests have new heft in Republican-controlled Washington.
"It is striking to me how important [Republicans] consider it," Ross says of the transparency requirements. "There are thousands of Obama regulations that could be targeted, and this is somehow at the top of the list, along with a handful of others. Congress is trying to zoom this through."