New York Knicks' Enes Kanter Brands Turkish President Recep Tayyip Erdogan 'a Lunatic,' Says He Fears for His Life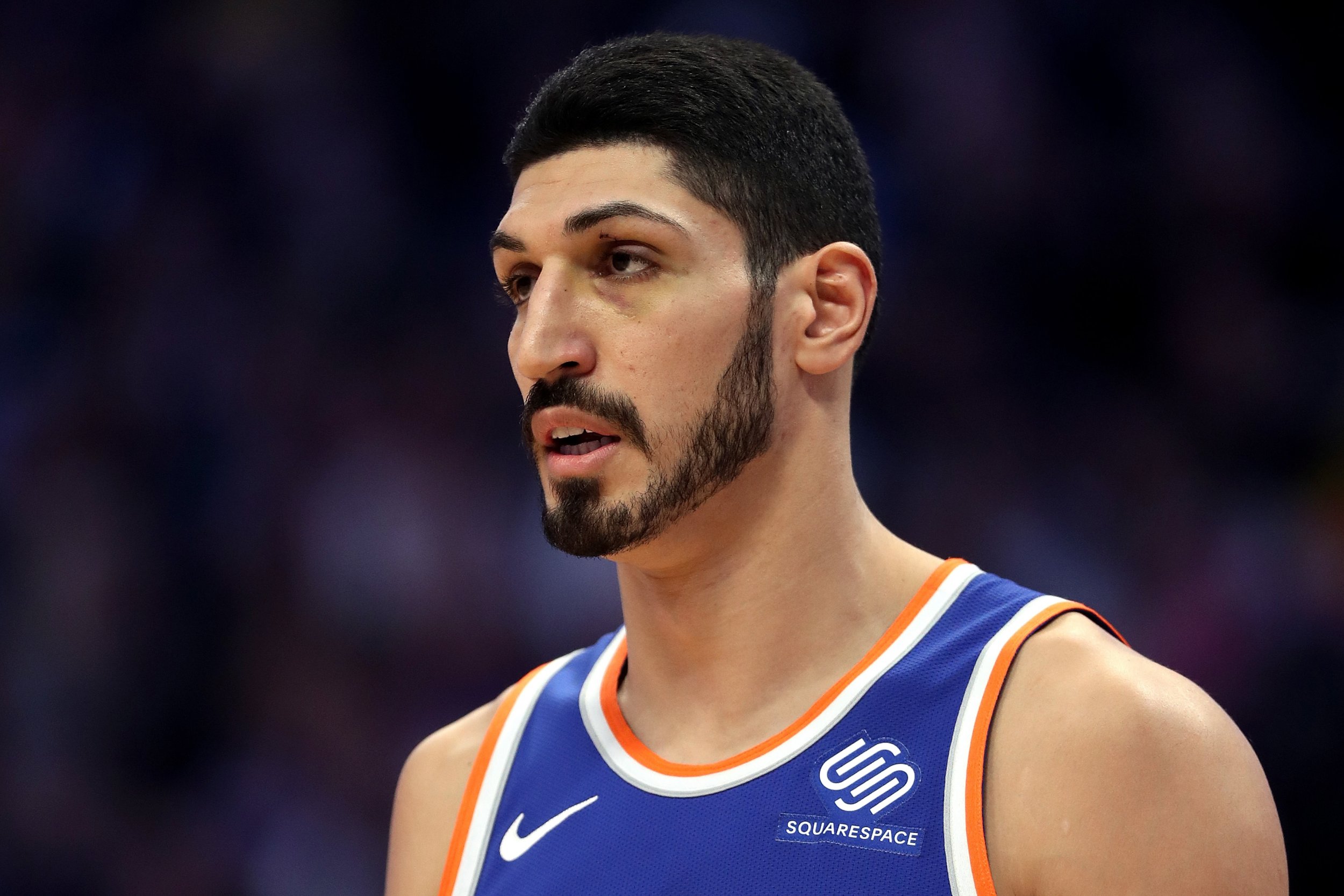 New York Knicks center Enes Kanter has branded Turkish president Recep Tayyip Erdogan a "freaking lunatic." Kanter, who was born in Switzerland to Turkish parents and moved to the U.S. in 2009, said he would not travel to London with the team later this month as he fears for his life.
The Knicks are scheduled to play the Washington Wizards in the British capital on January 17 but the 26-year-old will not join his teammates on the flight across the Atlantic.
Read more: Why does Turkey's President Erdogan want Enes Kanter jailed?
"Sadly, I'm not going because of that freaking lunatic, the Turkish president," he told reporters after the game against the Los Angeles Lakers on Friday night, as per ESPN. "There's a chance that I can get killed out there. So that's why I talked to the [Knicks'] front office. I'm not going."
Kanter has been an outspoken critic of Erdogan and his government. In 2016, Kanter voiced his dissent after a bombing in Ankara, the Turkish capital. In the same year, Erdogan and his government accused Fethullah Gulen of orchestrating a failed coup, an allegation he subsequently denied. Kanter is a supporter of Gulen, a Turkish cleric who is one of Erdogan's main critics and who has been exiled from Turkey and is now based in the U.S.
In 2017, Kanter's Turkish passport was seized and he was held at Bucharest airport upon landing in the Romanian capital. A few months later, in December 2017, Anadolu, Turkey's state-run news agency, reported prosecutors were looking to sentence Kanter to over four years in jail. The charges reportedly related to a series of tweets insulting Erdogan which the player had posted.
"It's pretty sad that just all this stuff affects my career and basketball, because I want to be out there helping my team win," Kanter said on Friday night. "But just because of that one lunatic guy, one maniac or dictator, I can't even go out there and just do my job. So it's pretty sad."
According to ESPN, the official reason given by the Knicks for Kanter's upcoming absence from the trip to London is a visa issue. The center had a different version.
"They [the Turkish government] have got a lot of spies there [in London]," he said. "I can get killed very easy. That will be a very ugly situation."
On Friday night, the third overall pick of the 2011 draft had 16 points and 15 rebounds in 27 minutes off the bench as the Knicks beat the Lakers 119-112 in Los Angeles.
The win ended the Knicks' eight-game losing streak and improved their record to 10-29 for the season, but the team remains second from bottom in the Eastern Conference standings.