Law enforcement officials will be able to monitor people convicted of alcohol-fuelled crimes via electronic ankle tags in a program that is being rolled out across England.
From Wednesday, courts can order offenders to wear the "sobriety tags," which measure sweat levels twice an hour and alert probation officers if alcohol has been consumed.
The gadgets can tell if alcohol-based products, such as hand sanitiser and perfume, are being used to try to mask drink consumption.
Offenders may have to wear the tags for up to 120 days and if they are found to be breaching an alcohol abstinence order, they could face further punishment ranging from a fine to imprisonment.
The scheme has been in place in Wales since October 2020 and follows pilot programs in the northern English counties of Humberside, Lincolnshire and North Yorkshire, as well as in London.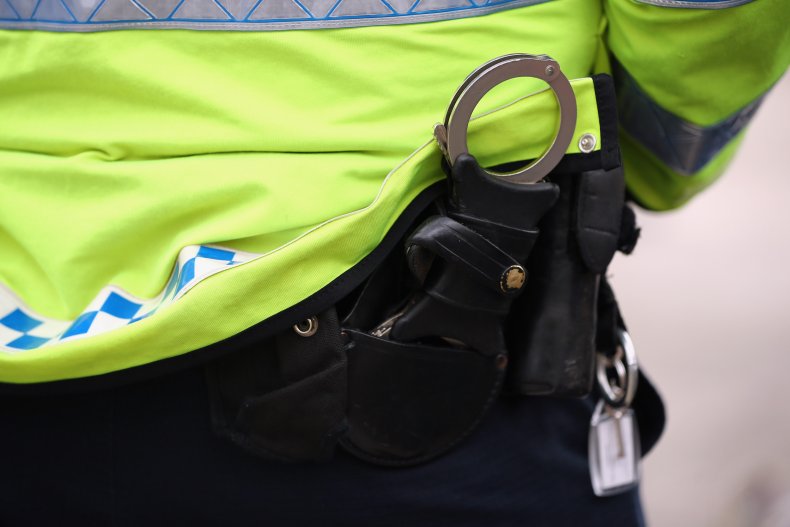 The trials showed that those who wore the tags were alcohol free on 97 percent of the days monitored, said the U.K. Ministry of Justice. In Wales, the scheme has been used on 100 offenders, 95 percent of whom did not drink on the days they were monitored.
The Ministry of Justice estimates that alcohol is a factor in 39 percent of violent crimes and drink-related harm costs the British economy £21.5 billion ($29 million) each year.
The U.K.'s policing and justice minister, Kit Malthouse, said in a statement that the electronic tags had "already brought enormous benefit to Wales," adding that "one offender I met [said] it not only changed his ways, but also saved his life."
The tags will only be given to people aged 18 or over who are not alcohol-dependent or already taking part in an alcohol treatment program. Those fitted with the tags will also receive professional support for drinking issues.
"This smart and powerful new tool is helping the fight against alcohol-fuelled violence, which ruins too many lives and families and creates mayhem in our town centres," Malthouse added.
However, Nuno Albuquerque from the U.K. Addiction Treatment Centres Group said tagging offenders "stigmatised" them drinking alcohol and did not tackle the causes of the problem.
He also said there was not enough information available about how offenders would be supported after the tag was removed.
"Collaborative support between probation teams and treatment providers needs to be in place so that when the tag comes off, the person won't want to drink, rather than being forced not to drink," Albuquerque said, according to London's Evening Standard newspaper.