Euro 2016: Can't We Just Be Happy With England?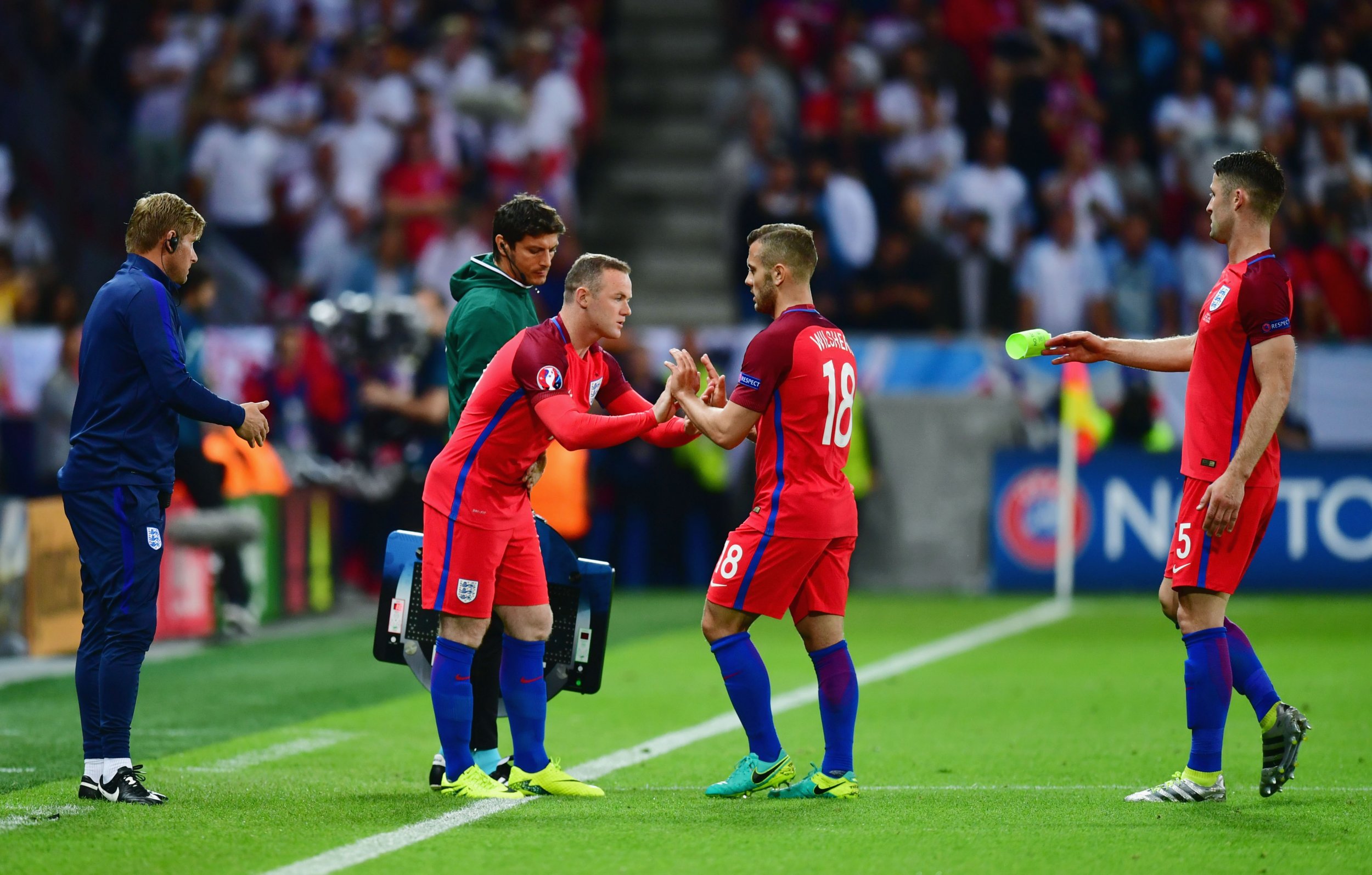 Stop all the clocks, cut off the telephone,
Prevent the dog from barking with a juicy bone,
Silence the pianos and with muffled drum
Bring out the coffin, let the mourners come.
England is in a major international competition, which brings with it hope, and hope's agonist misery.
We began this one with muted expectations, excitement about the potential of a youthful squad tempered by caution over a callow set of players. The game against Russia in Marseille, preceded by chair-throwing and bar-stool brawling across the city, followed an eerily similar pattern: the electric charge of brio, before the deadening thud of an equalizing goal. The Wales game was the reverse, Gareth Bale's early goal canceled out and then, joyously, erased by Daniel Sturridge deep, deep into time added on.
Roy Hodgson—whose performance, the Football Association said, depends on the quality of football England plays in this tournament—made changes for the Slovakia game, aware that the team's progress through to the next round was almost certain, unaware of where and in what style it would finish the group stage.
If England did not bomb against the Slovaks, it certainly did not impress—or at least, that was the impression given by the next morning's papers, which produced considered gloom, and social media and radio phone-ins, for whom negativity comes in short, sharp, ill-considered and easily forgotten bites.
The structure of this tournament does not help the likes of England. With four third-placed teams going through, in addition to the first and second-placed teams, Slovakia, sitting third before the game, had little incentive to risk winning and every incentive not to lose the game. England peppered it with buckshot, but bluntly, Slovakia escaped with the draw it had sought from minute one.
Of course, you are perfectly entitled to believe that England should have beaten Russia by a hefty scoreline, disposed of Wales with far more ease than it managed, and turned some of that buckshot into goals against Slovakia. It is your right to complain about the "same old England," the side who exited the 2014 FIFA World Cup without a murmur, who heaved its way through Euro 2012, which put in a performance at the 2010 World Cup that burned boredom onto the eyeballs of all who watched it.
But—and here is the crux, the logical paradox at the heart of supporting England at every major tournament for the past two decades—if you believe what is written above, then you must have come into this tournament believing in a chimera.
This England side, to coin that strange Americanism which seems appropriate here, "is what it is," which is to say a side capable of great, occasional, brilliance going forward, brittleness at the back, and superfluity in front of goal. A side eminently capable of drawing unfortunately with Russia, beating Wales, with its world-class player that England lacks, narrowly, and being held by a very decent Slovakia team. FIFA's world rankings, though they can appear flawed at times, have England 11th in the world, behind fellow Euro 2016 participants Austria, Portugal, Spain, Germany and Belgium.
Austria risks going out at the group stages. Portugal has put in two muffled performances. Spain has been excellent, Germany inconsistent, likewise Belgium, the second-best side in the world. Judging it against those standards, England has, if anything, performed above expectations.
If you came into the tournament with delusions of England's grandeur, then your disappointment is warranted. If, like the rest of us, you approached it with a mixture of excitement and trepidation based on previous experiences of major-tournament failures, then what, exactly, has changed in the meantime to alter your perceptions of our national side?
England is into the last 16, with potential for a test against Hungary and Iceland that it would fancy hurdling to progress into the quarter-finals.
No one—at least, no one with realistic, rational expectations—would be surprised if England failed to pass that test, which will possibly come against France. In fact, it would be a major shock if England dumped the tournament host from its party.
History, and this current side's weaknesses, instruct us that England is a quarter-final team. At some point, though, between the tournament start and the end of the group stage, many of us have become drunk on a cocktail of hope, delusion and good old-fashioned English bitterness. "Let the mourners come," wrote Auden. But it's not entirely clear who or what England's supporters are mourning for.