Euro 2016: FA Defends England Fans Over Russia Violence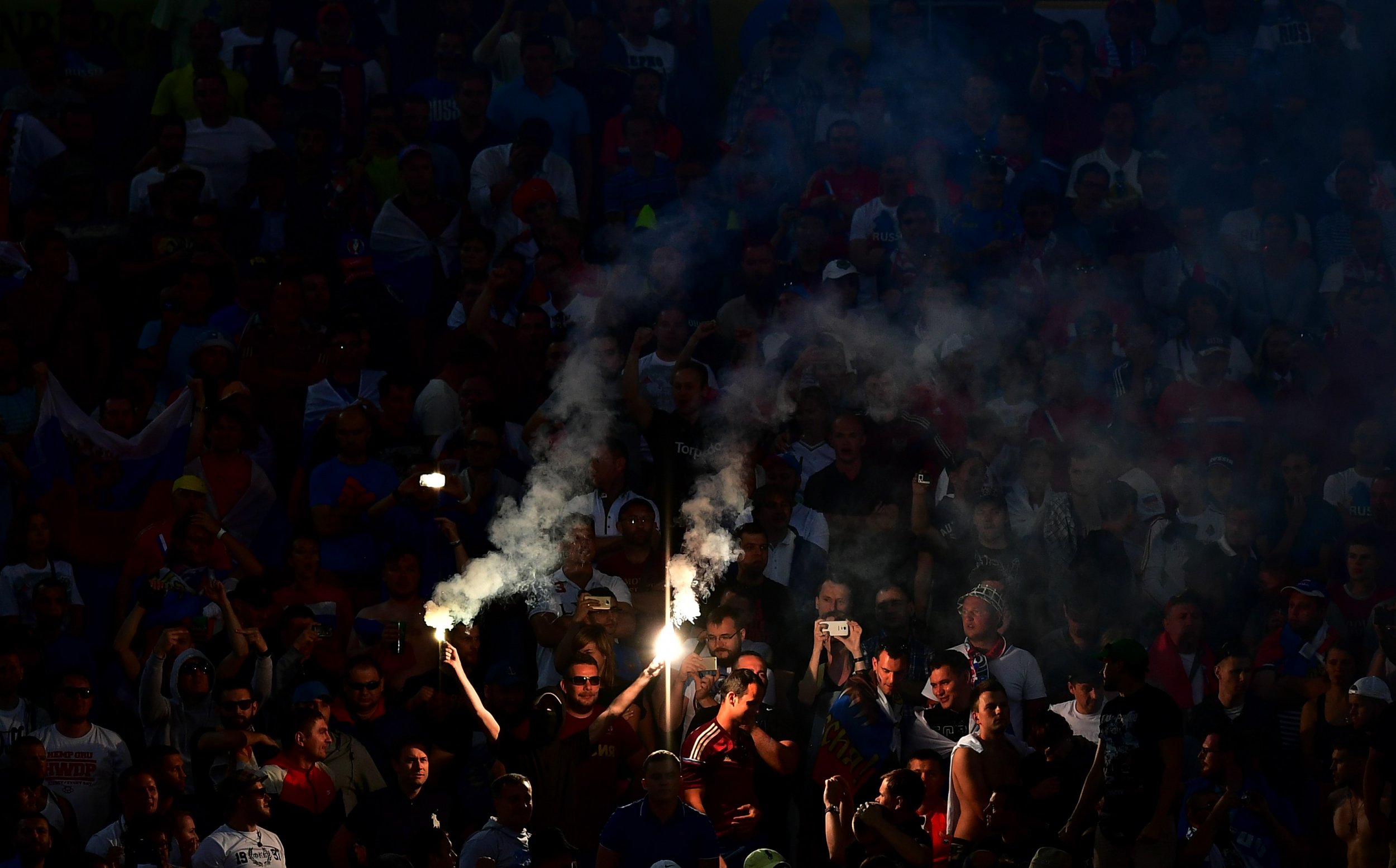 The Football Association (FA) has raised "serious concerns" to UEFA over the violence that marred England's Euro 2016 opener against Russia in Marseille on Saturday.
Six England fans have been jailed for a month over the clashes in the French port city that Marseille prosecutor Brice Robin has blamed largely on around 150 Russians.
Violence plagued the build-up to England's draw with Russia, and then flared again after the final whistle in the stadium. On Monday captain Wayne Rooney and manager Roy Hodgson produced a video message apiece, urging England fans to "be safe" and curb the behavior that has led to their country being threatened with expulsion from the tournament by UEFA.
European football's governing body has warned England and Russia they could both be thrown out of Euro 2016 if any more trouble occurs this week. Russia plays Slovakia in Lille on Wednesday, with England facing Wales in the nearby town of Lens on Thursday.
But in an open letter written to UEFA, FA chairman Greg Dyke rejected the suggestion that England's fans had been at fault for the trouble.
"The implication in your jointly addressed letter is that English fans were in part responsible for the terrible incidents at the end of the match with Russia," Dyke wrote.
"This is contradicted both by the video evidence and by the fact your independent disciplinary bodies have only instigated sanctions against the Russian Football Union.
"A minority of English fans were clearly involved in some of those incidents and that is extremely disappointing to us all, but please also recognize that tens of thousands have behaved in a positive way."