England Suspends Fracking After New Study Threatens Powerful Earthquakes
A report from England's Oil and Gas Authority has caused the government to call for a halt to fracking in the country on the basis of new earthquake fears, says the BBC.
The study said that it wasn't possible to predict the size of tremors or possibility of an earthquake happening if the country continues fracking—drilling into the earth to release gas produced by shale rock—procedures in Lancashire, England. The shale gas extraction project on Preston New Road, run by Cuadrilla Resources, has been at a halt since August, when a 2.9 magnitude earthquake struck the area. Government mandates require fracking operations be halted for any tremors measuring above a 0.5 for 18 hours.
Business Secretary Andrea Leadsom, while admitting that fracking had "enormous" financial potential for Britain as a whole, said that the government was "no longer convinced" the process could be done safely.
"After reviewing the OGA's report into recent seismic activity at Preston New Road, it is clear that we cannot rule out future unacceptable impacts on the local community," she said in a statement, declaring that a moratorium on fracking should be put in place "with immediate effect".
"Shale gas offers huge potential in the U.K., there's no doubt about that.
"There's also no doubt that in our determination to decarbonise, the continued use of gas will be very important for the next several decades so there's no doubt that extracting more natural gas in the U.K. would be very attractive," Leadsom continued. "But we've always been clear we can only do that if it can be done safely and on the advice from the Oil and Gas Authority we're no longer convinced that is the case."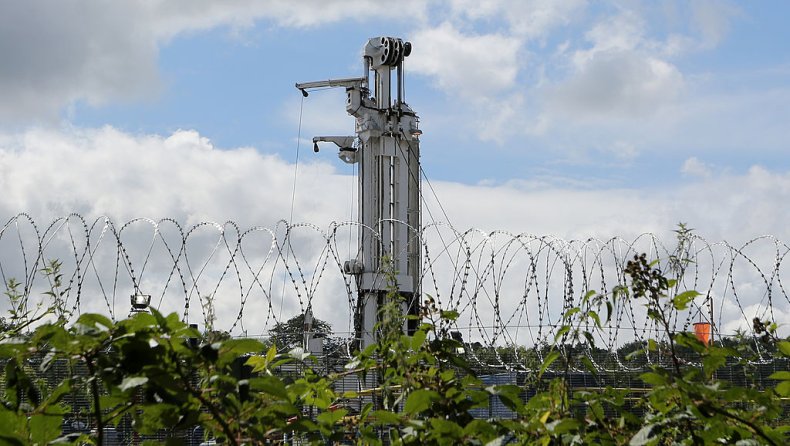 She added that the English government would "take a presumption against issuing any further Hydraulic Fracturing Consents," but did not ban drilling outright in England.
The last time the British government banned fracking was in 2011, during a Conservative-Liberal Democrat coalition government. All fracking has been banned in Scotland since 2013, while Wales has a moratorium similar to England's in 2015. There is, meanwhile, a planning presumption against fracking in Northern Ireland.
Prime Minister Boris Johnson has previously supported fracking in public, calling it in a Daily Telegraph Op Ed "glorious news for humanity". A national audit revealed that England had, so far spent £32.7 million ($42.3 million) supporting various fracking operations since 2011.
Cuadrilla Resources had been the only company licensed to commit fracking in England. They employ 30 full-time workers.