England Vs. Colombia: Betting Odds, Expert Predictions, Preview for Round of 16 Match
It'll likely be a tightly contested matchup when England faces off on Tuesday with Colombia in a highly anticipated Round of 16 match at the 2018 World Cup in Russia.
Every squad in the tournament deals with the weight of an entire nation's hopes on its shoulders, but perhaps no team carries such a burden as England—the country that invented the sport but has struggled to produce results over the years. Colombia has a talented squad that will certainly present a major challenge for an England team that has looked solid if a bit unspectacular in their last match—a 1-0 loss to Belgium.
"We have done a lot of work on [Colombia]," England defender Kieran Trippier said ahead of the match, according to Reuters. "When you look at the players they've got in the team and the way the qualified in their group as well, they've got some quality players and we need to be aware of that."
The top-line talent on Colombia includes forward Radamel Falcao and James Rodriguez, who won the Golden Boot at the 2014 World Cup but is still recovering from a leg injury and might not be able to suit up Tuesday's match.
"[Falcao is] a top-class player. When he's in that box, he's lethal and his finishing in the box is top notch, so, obviously, we are aware of that," said England's Jesse Lingard, according to the Telegraph. "He's a threat, but I think we've got the guys at the back to deal with that situation. We'll be aware of him."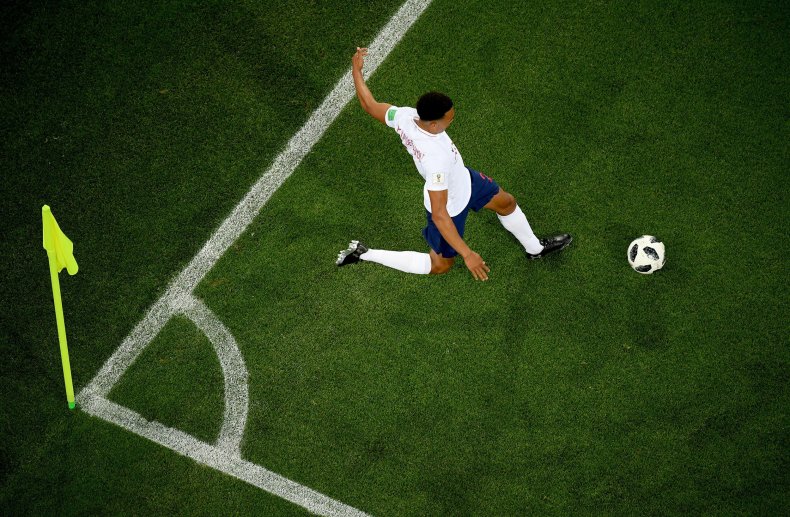 England, meanwhile, has benefited from an impressive tournament from forward Harry Kane, who leads all World Cup scorers with five goals thus far. The English side is seemingly a slight favorite. According to Odds Shark, their Money-line odds have been set at +100 while Colombia's odds are +280.
The experts seem to think England will be victorious as well. BBC Sports' Mark Lawrenson picked England to win by a 2-0 score-line. A model from data-focused website FiveThirtyEight gave England a 60 percent chance of winning and Colombia a 40 percent of winning. Sports Illustrated's Planet Fútbol predicted a 3-2 win for England while Sam Wallace at the Telegraph predicted a 1-0 win for the English squad.