England: Who Is to Blame for Farcical Euro 2016 Exit?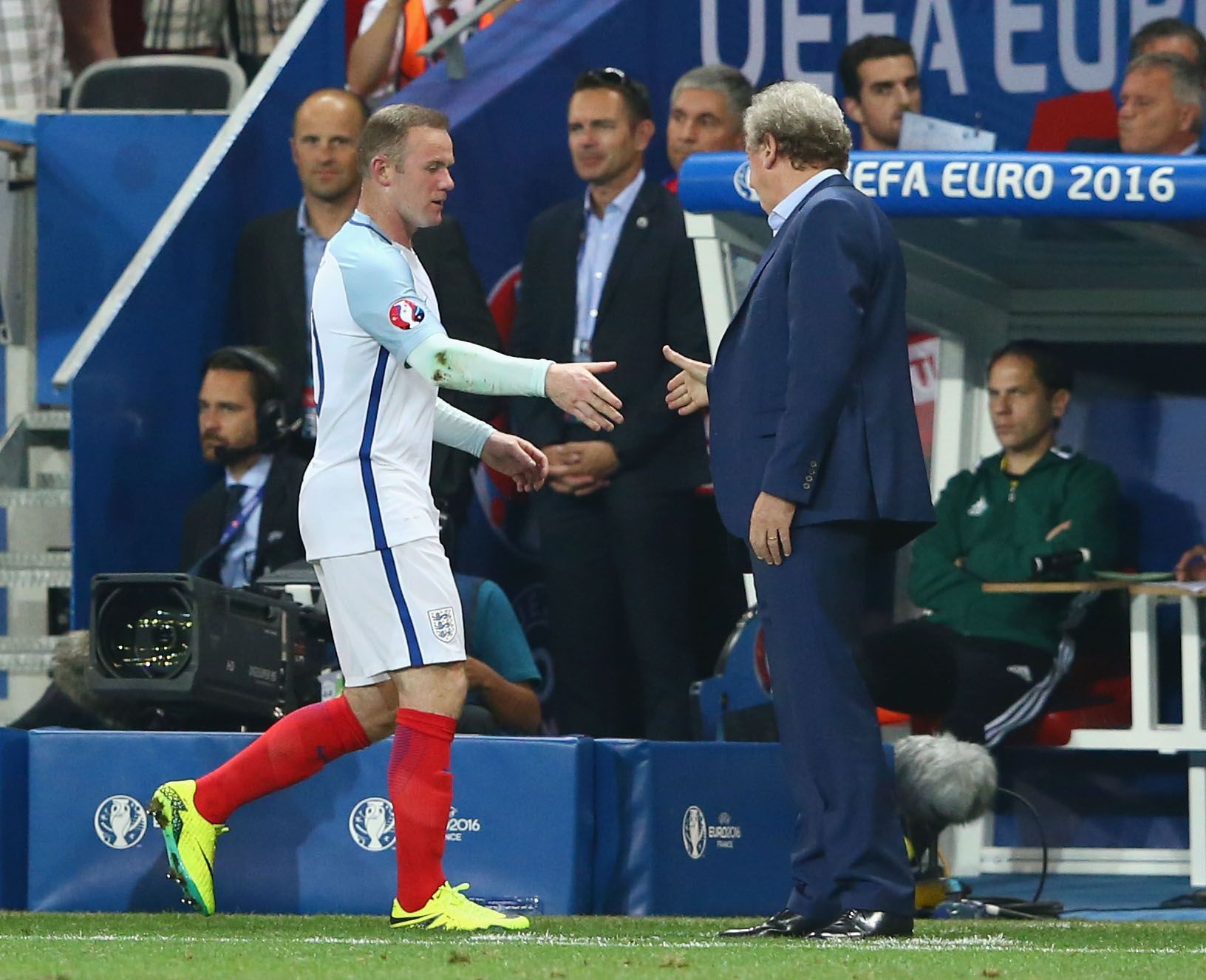 Attempting to unpick the strands of England's latest early exit from a major international tournament is not a simple task.
One of the possible culprits, of course, has already gone—manager Roy Hodgson falling on his sword in the wake of the defeat to Iceland on Monday night in Nice.
But numerous intertwined factors led to England's generational-level embarrassment. Here, Newsweek attempts to separate myth from reality.
Roy Hodgson
The most obvious place to start. Hodgson has now led England through three major tournament failures; he took charge of a smooth qualifying campaign but from there, as usual, things unravelled quickly in the tournament proper.
The biggest indictment of Hodgson is that, four years into his reign as England manager—a reign now over, in the aftermath of England's defeat—he had little idea as to the makeup of his best side.
England was desperate in Nice on Monday night because it lacked a coherent style of play. Harry Kane was playing in Wayne Rooney's position, who in turn appeared to be encroaching on Dele Alli's space.
That was all the more strange because, in the group stages, England played two reasonable games, against Russia and then Wales, in which it did appear to have a semblance of a clue as to how to perform.
In the heat of Nice, though, cool heads were abandoned in the fires of panic. And that has to be down, at least in part, to Hodgson's inability to come up with a coherent plan for England to stick to against what remains a limited opponent in Iceland.
The players
Not all blame can lie with the manager. It stands to reason, he can articulate his plans as well or badly as possible, but he cannot scuff shots, misplace passes, run into team mates himself.
England made all of those mistakes and more against Iceland, with Rooney, the captain, particularly culpable.
It was strange to see, on the otherwise punchy and diligent BBC analysis after the game, that Rooney escaped almost without criticism, while Raheem Sterling was treated as a pinata.
The Manchester United striker/midfielder—part of the problem, what is he now?—lost the ball more than any other player on the field. And yet, he is supposed to be England's creative totem, the man who forges chances for others and dictates the play.
This is not to say Rooney was the only culprit—only the late substitutes, Marcus Rashford and Jamie Vardy, can escape with no blame attached from the farce.
England must deal in facts now, in the wake of another desperately disappointing exit, not hope. And the facts are that once again, its key players let it down.
The Premier League
More controversial, and debatable. Players like Bojan Krkic, who have experienced La Liga, Serie A and the English Premier League, will tell you that the last of those is by far the most physically demanding.
What does that mean in reality? Players like Harry Kane, who charged through a full domestic season with Tottenham Hotspur, plus a European campaign with his club, look listless and wan once they get to a major tournament in the summer.
Remember Kane also played in the Under-21 version of the European Championships last summer, so really, he has not had a rest for over a year now.
Scoffing at the life of a young millionaire footballer is easy, but the demands placed on the modern player are tremendous. If he did suffer from burnout, it would be understandable.
The counter-weight to this is that many of England's players did not have heavy workloads last season. Daniel Sturridge was frequently injured, Jack Wilshere started one Premier League game, and Sterling was a peripheral figure at Manchester City.
The Premier League's rambunctious style cannot take all the blame. Perhaps Hodgson should have picked West Ham United's Mark Noble ahead of Wilshere. Perhaps Sterling should have been given time off to find his form and confidence. Almost surely, Jamie Vardy, who looked bright throughout, should have played through the center on a more regular basis than Kane.
Vardy, incidentally, played 36 league games for Leicester last season, and 34 the season before. Food for thought for those who would blame all of England's woes on a brutal league season.
'Desire'
The simplest and most futile way to explain England's defeat to Iceland, and other embarrassing failures in the past, is that the other side "wanted it more," as in showed more heart, released more sweat, displayed greater desire, because English players earn too much.
This is more than a little patronizing, firstly, to Iceland. Gylffi Sigurdsson, its best player, is Swansea City's main star and attraction in the Premier League, earning a Premier League-style wage packet.
Secondly, the France, Italy and Germany teams are packed with elite players earning huge—some would say unjustifiable—wages, all of whom have displayed plenty enough desire to get their teams to the knockout stages.
England's defeat is not down to a lack of hunger. Witness Joe Hart in the tunnel before the game, hyped up like a child on a sugar rush. If anything, in the moment of crisis, England's desire became too great and its collective brain and nerve center scrambled.
International football requires "desire," of course, but more importantly it requires sang froid and technical proficiency. England did not lack the former; it certainly missed the last two qualities.