Euro 2016: 'I Felt Threatened By French Police' Says Jamie Vardy's Wife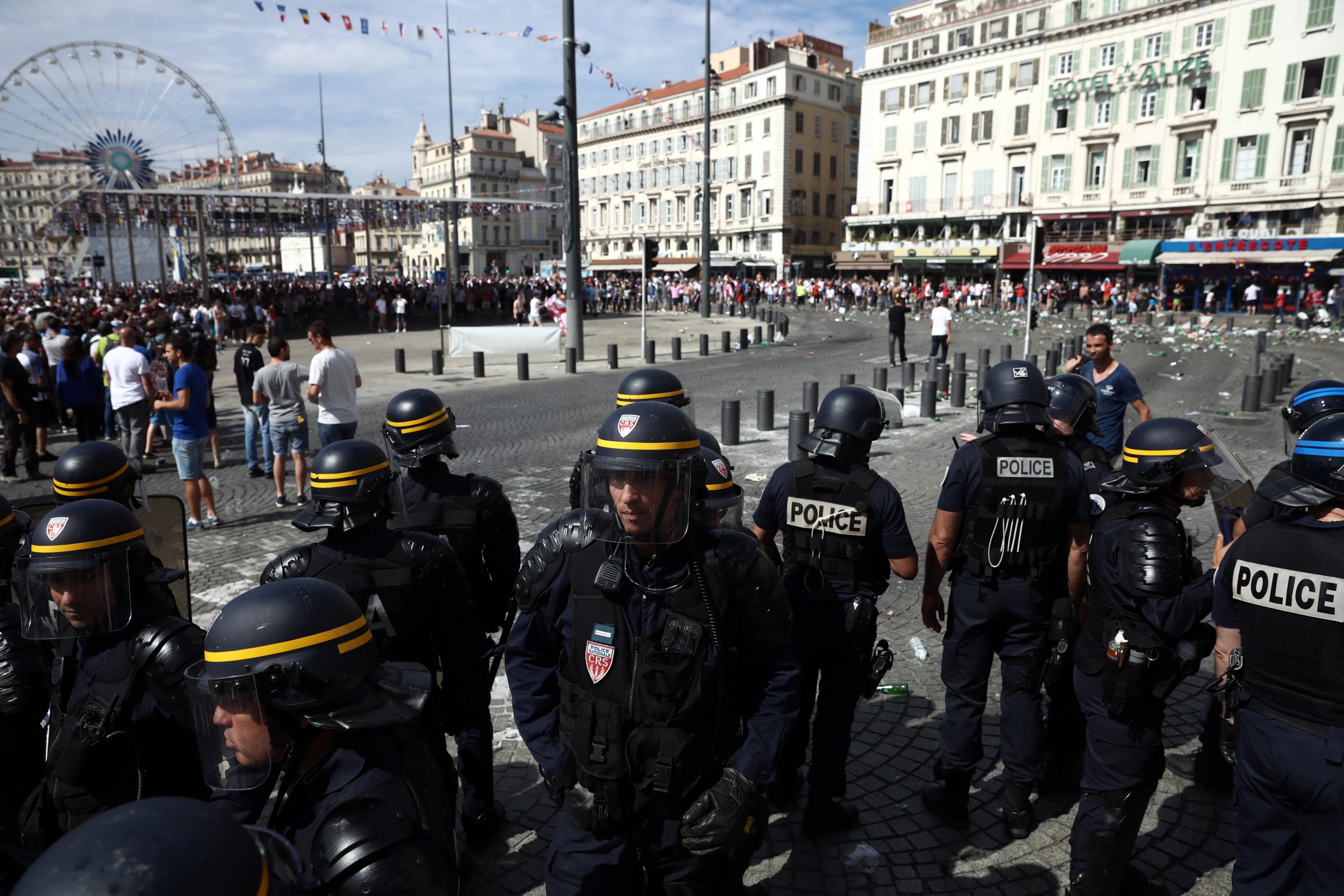 Rebekah Vardy, the wife of England striker Jamie, says she felt threatened by police during Saturday's ugly scenes at the Stade Velodrome in Marseille.
England's 1-1 Euro 2016 draw with Russia was marred before and after the game by violence, with England fans attacked in the stadium following the final whistle.
UEFA, world football's governing body, announced on Sunday that it would consider expelling England and Russia from the tournament unless supporters' behaviour improved.
But Mrs Vardy said she was concerned by what she perceived as a lack of security in and around the ground on Saturday evening, having posted a series of tweets after the game alleging she and other England fans had been "treated like animals."
Speaking to The Guardian, she said: "With my tweets I wasn't trying to pinpoint anyone other than the lack of organization and the police. The police are meant to be there to protect you. Well, I didn't feel protected; I felt threatened.
"My heart was pounding all of the game. There was a humongous bang. Some people thought it was a bomb. The Russians started letting flares off. The security was shocking. They didn't have enough manpower—nobody checked my bag when I went through. I can't believe that a nation that has recently had terrorist attacks isn't more prepared. They just couldn't cope. When you tried to ask the police for advice they wouldn't even speak to you; it was like you didn't exist."
England moves on from Marseille now, travelling to Stade Bollaert-Delelis in Lens for a must-win game against Wales on Thursday.