Euro 2016: 150 Russians 'Behind England Fan Violence'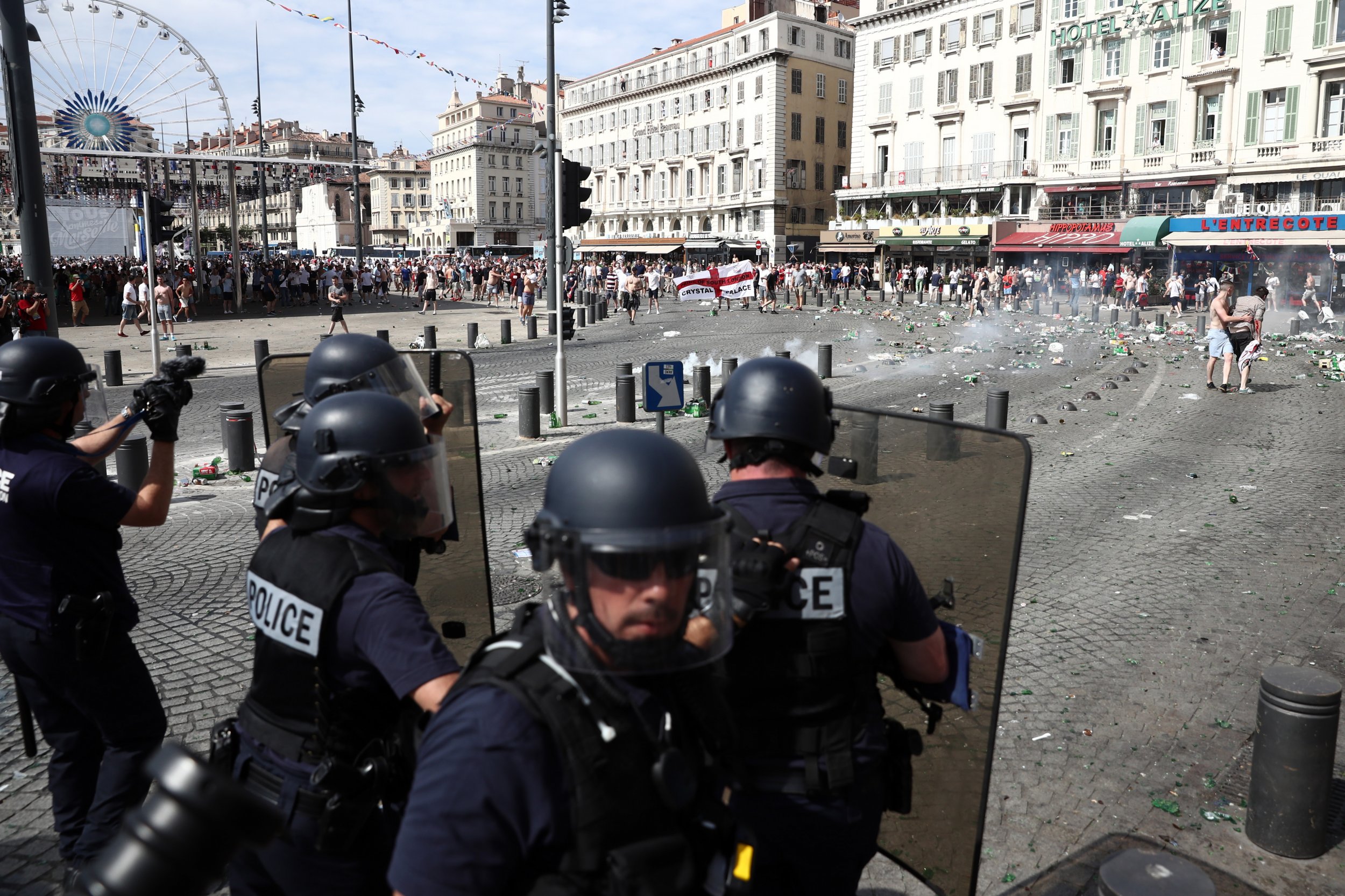 French prosecutors say around 150 Russians were behind the scenes of violence that marred England's 1-1 UEFA Euro 2016 draw with the country on Saturday in Marseille.
Brice Robin, the Marseille prosecutor, said two Russians had been arrested, but that those who had engaged in the violence were "Well prepared for ultra-rapid, ultra-violent action."
He added: "These are extremely well trained people."
UEFA, European football's governing body, has threatened England and Russia with expulsion from the tournament unless both countries' behavior improves.
Robin confirmed that 10 people are facing an "immediate trial", including six Britons, for their part in the violence.
England has now moved out of Marseille, and is on its way to Lens, where it will face Wales on Thursday.
Russia plays Slovakia in Lille on Wednesday. The two venues are separated by only 39 kilometers, with many England fans having been advised to stay in the bigger city of Lille to avoid overcrowding in Lens.