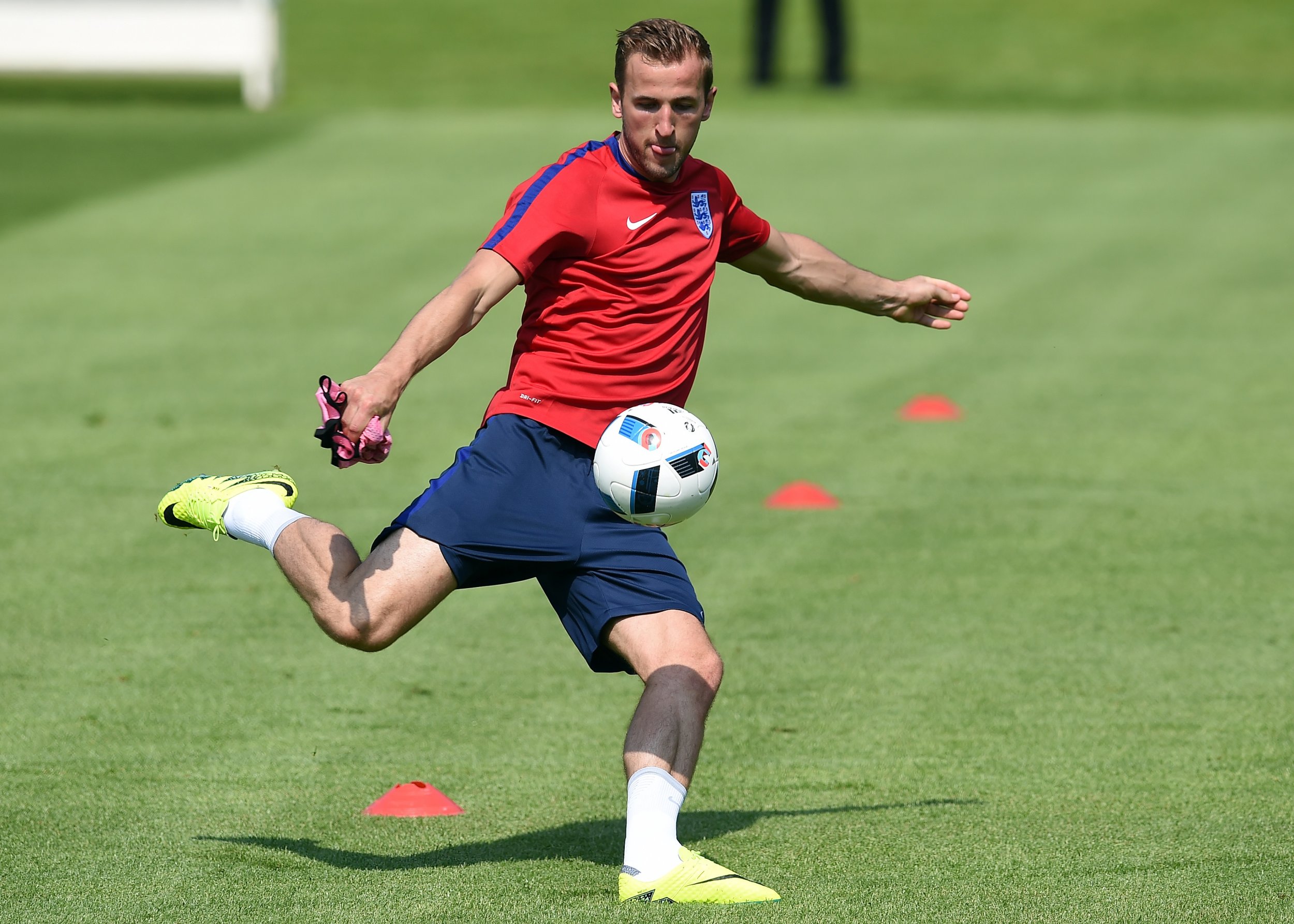 England has a strange kind of expectation on its shoulders as it kicks off its UEFA Euro 2016 campaign against Russia at the Stade Velodrome in Marseille on Saturday.
With a youthful squad, average age of 25, and exciting attacking talent, England has the potential to go deep in the tournament. Equally, that youthfulness could see it fall flat on its face at the group stage. Newsweek previews the side's first test.
Which strikers will Hodgson pick?
The England manager has perhaps his most difficult choice up front, where he is most blessed with talent. Does he go with Jamie Vardy, who disappointed in the final friendly victory over Portugal, alongside Harry Kane? The latest indications are that Vardy will miss out, with Kane leading the line on his own. That leaves options off the bench, in Vardy, Daniel Sturridge and perhaps Marcus Rashford. It's not an altogether bad conundrum for Hodgson to be facing.
Is Wilshere fit enough to start?
Because if he is, the Hodgson favourite will go straight into the team as the creative, nimble midfielder the manager's system requires. If not, then Adam Lallana, who enjoyed a resurgence under Jurgen Klopp at Liverpool last season, will slot into the midfield. Hodgson would dearly love to rely on Wilshere, but with so little first-team football in the past year, can he take the chance?
Can Dier manage the midfield on his own?
It looks as if a great deal of responsibility for shielding England's defence will rest on the shoulders of Eric Dier, with Hodgson likely only to pick one defensive midfielder. Then again, Dier is the only specialist he has in the squad. If Wayne Rooney fills a midfield role, Dier will have to work extra hard as the England captain is not a natural tackler. On the other hand, if Dier can repel Russia's attack on his own, then England will benefit by weight of extra attacking numbers.
Who will start in defense?
This is a choice of two from three. Alongside Gary Cahill, does Hodgson go with Chris Smalling, or the potentially more fallible, yet more exciting, John Stones? If he opts for an attack-heavy team, then it will surely be Smalling next to Cahill, with Stones to come on later in the game if England have to pursue a more dynamic strategy in search of a goal. The fact that there isn't really a choice to make here is somewhat of a worry, because one injury will leave England desperately short going forward in the tournament.
Can Russia hurt England?
Probably not. Coach Leonid Slutsky has been bemoaning the absence of his best attacker, Alan Dzagoev, who is at home injured. Without his creative presence, Russia will probably look long for Artem Dzyuba, the beanpole Zenit Saint-Petersburg striker. That could unsettle England; equally, it might prove simple enough to repel. England's danger is that it becomes too excited early on, pours forward and allows Russia to steal an early goal. That situation will make the game difficult for Roy Hodgson's men.