English Cities 'Enjoy More Real Devolution Than Scotland'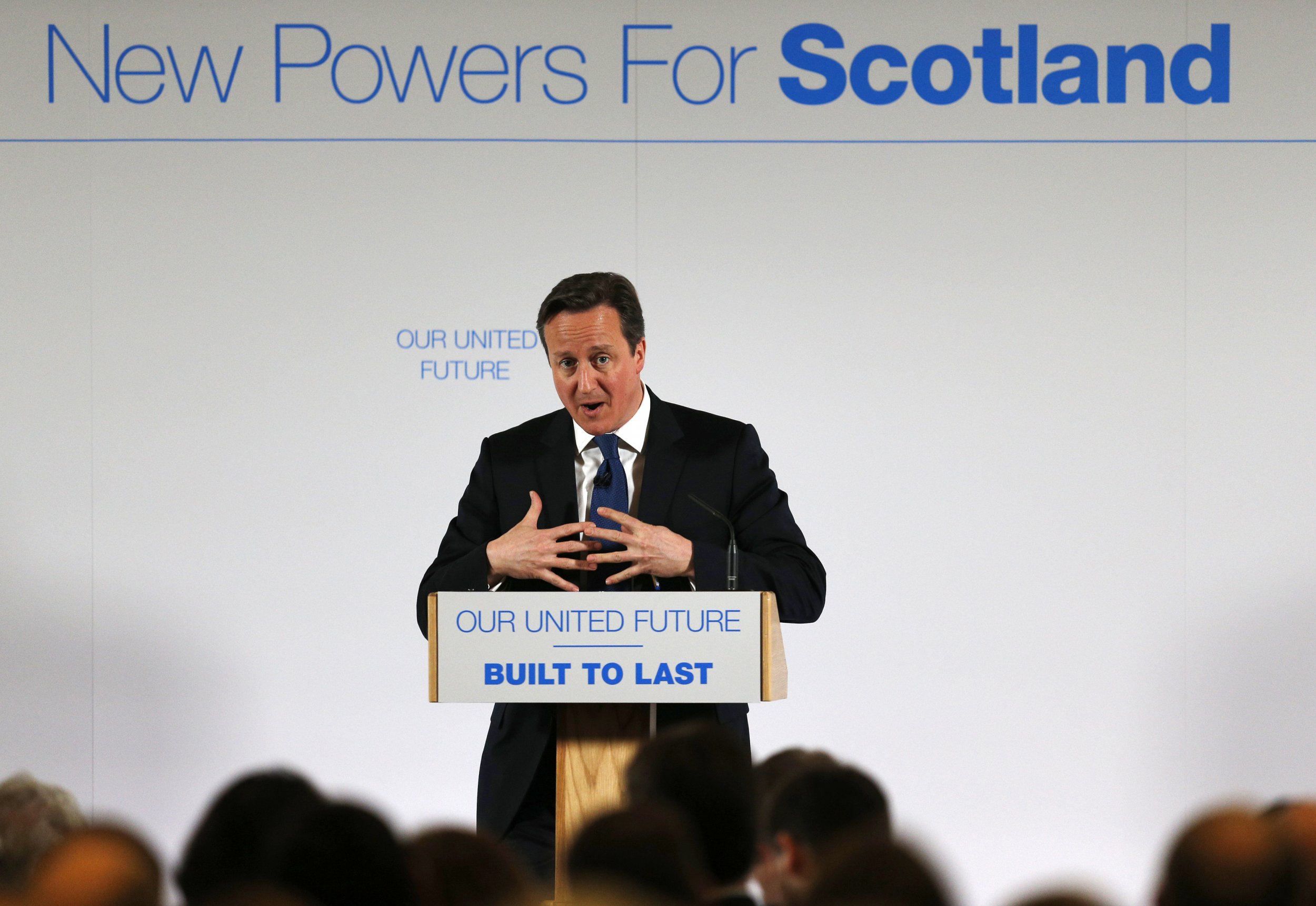 The leader of Manchester City Council Sir Richard Leese has blasted the Scottish devolution bill signed by the UK government today, arguing it gives Scotland less "real devolution" from Westminster than some English cities already have.
When asked about the concession of powers to Scotland made by British prime minister David Cameron, Sir Leese said the move was "simply transferring power from a centralised parliament to one even more centralised parliament."
Leese, who has spent 30 years as a Labour councillor and 18 as council leader, has been one of the main voices calling for more powers to be transferred to England's northern cities such as Manchester.
Although Alistair Carmichael, the UK government's Scottish secretary said earlier today the new plans would make Holyrood "the third most powerful devolved institution in the world," Sir Leese believes cities such as Manchester already have agreements with the government which leave them with more devolved power than Scotland.
"Scottish cities have exactly the same needs as their English counterparts and real devolution would give Glasgow and Edinburgh the opportunity to develop their own packages along the same lines as the Greater Manchester deal," Sir Leese said.
According to Leese this deal, agreed between Westminster and Manchester Council in 2011 already allows local government full control over two thirds of its spending, and the councillor told The Independent newspaper in October thta: "We are in discussion with government about far greater levels of devolution of power and resources."
Leese, who was knighted for his services to the city the decade after an IRA bomb inflicted £1.2 billion worth of damage in central Manchester, has led the charge for more devolution of powers at a city level across the UK.
When asked to comment on the new concessions of devolution for Scotland, Leese said it was not an example Manchester wanted to follow."I definitely don't want to be like them. Being a city in Scotland is even worse than being in one in north England," he said.
While the draft for today's bill was agreed in November by John Swinney, Scotland's deputy first minister and Westminster's three main parties, the Scottish National Party (SNP) and its first minister Nicola Sturgeon have criticised the extent of powers devolved to Scotland.
Sturgeon called for greater decision making powers to be transferred to Scottish government, highlighting that "the legislation published today does not represent the views of the Scottish government". Her comments follow Cameron's insistence that the new laws had made Scottish parliament "one of the most powerful devolved parliaments in the world".
Although Sturgeon did commend the new powers as representing "some progress", she reiterated her comments from when the bill was first drafted in November, saying that the devolution deal still "imposes restrictions on the recommended devolved powers and would hand a veto to UK ministers in key areas. "
Sturgeon criticised the new powers for failing to give Scotland the ability to create new benefit entitlements, abolish the bedroom tax and have full control over its fiscal policy.
The initial proposals for Scots to have greater home rule were put forward in September, when Cameron, deputy prime minister Nick Clegg and Labour leader Ed Miliband, issued a joint 'vow', when they were faced with the possibility of Scotland voting for independence from the United Kingdom in the referendum.
Ultimately 55% of Scots voted not to leave the Union. However, since then there have been ongoing disagreements between the SNP and Westminster about what this vow promised. While the former said it ensured complete fiscal autonomy, the three Westminster parties have insisted fiscal federalism was not part of their promise and have succeeded a smaller proportion of policy powers to Scotland.