Hans Zimmer Leads Tributes to Ennio Morricone: 'Icons Are Forever'
As the world wakes up to the sad news of Ennio Morricone's death, several leading figures in the world of music and entertainment have paid tribute to the legendary composer.
The Maestro passed away on July 6 in his home city of Rome, Italy after complications following a fall. He was 91 years old.
Fellow composer Hans Zimmer has spoken of Morricone's influence on film soundtracks during an appearance on British breakfast television show, BBC Breakfast.
"Ennio was an icon and icons just don't go away, icons are forever," the Lion King and Gladiator composer said.
"It really has taken me by surprise as he was still touring. I saw him about a year ago. He seemed strong. He was conducting at the O2."
Zimmer, 62, added that Morricone was a "major influence" on him. "The first movie I ever saw was Once Upon A Time In The West. I heard the music and saw those images and I said, 'That's what I want to do'."
Zimmer said Morricone's music was "always outstanding, and done with great emotional fortitude and great intellectual thought."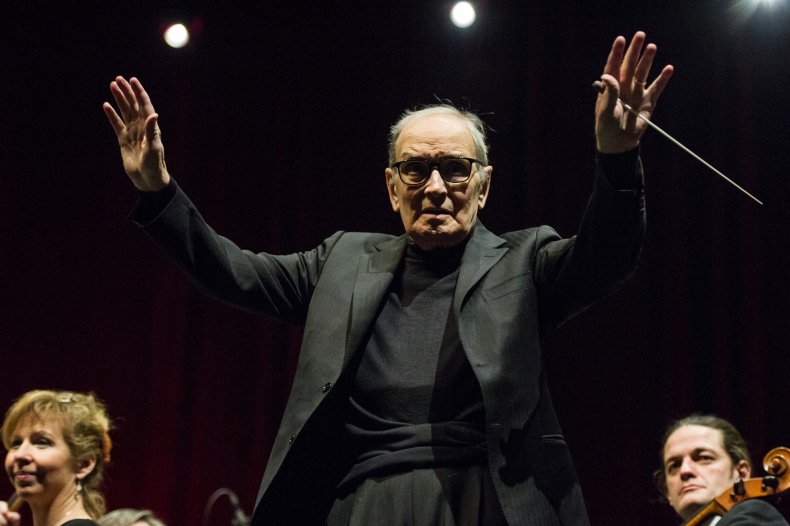 Director Edgar Wright paid tribute to Morricone on Twitter, sharing a thread of some of his most famous works.
"Where to even begin with iconic composer Ennio Morricone" he wrote. "He could make an average movie into a must see, a good movie into art, and a great movie into legend. He hasn't been off my stereo my entire life. What a legacy of work he leaves behind. RIP."
The Oscar-winning musician, who composed more than 400 scores for film and TV, is considered one of the world's most influential composers, and possibly one of the greatest score makes or our time.
Some of his most iconic soundtracks include the instantly recognizable score to Sergio Leone's Spaghetti Western, The Good, the Bad and the Ugly, the tear-jerking soundtrack to Giuseppe Tornatore's ode to Italian cinema, Cinema Paradiso and the eerie horror stylings of John Carpenter's The Thing.
Director Mark Cousins urged lovers of music and film to celebrate the legacy of Morricone tonight, tweeting: "Movie lovers everywhere. If you have a projector, throw open your windows tonight and project this onto a wall, a cliff, a sheet, a billboard, to celebrate how #Enniomorricone made movies soar."
Author Don Winslow shared the theme to Once Upon A Time in the West and wrote: "Over the next few days, a lot of good people are going to tell you how great Ennio Morricone was and how much he meant to film music. But I would like to invite you to just listen to this for yourself."
Screenwriter C. Robert Cargill tweeted: "Ennio Morricone. You always know when it's a Morricone score, even before you see his name. With just a few notes he evokes images of a whole genre. There aren't any others like him. One of the titans is gone."
Film composer Daniel Pemberton, also paid tribute to Morricone, writing: "Damn. Ennio Morricone has left us. The way he mixed experimental sound, heartbreaking melodies and raw emotion into everything he did made him, for me, the greatest film composer EVER and a huge influence on my work... Let's play some things loud."
French composer and electronic music giant, Jean-Michel Jarre said Morricone was a "major influence" and praised his "unique sound and magnificent melodies."
Morricone is remembered by his wife Maria Travia with whom he shares two sons and two daughters, Marco, Alessandra, Andrea, and Giovanni.