Ennio Morricone to Write First Western Score in 40 Years, for 'The Hateful Eight'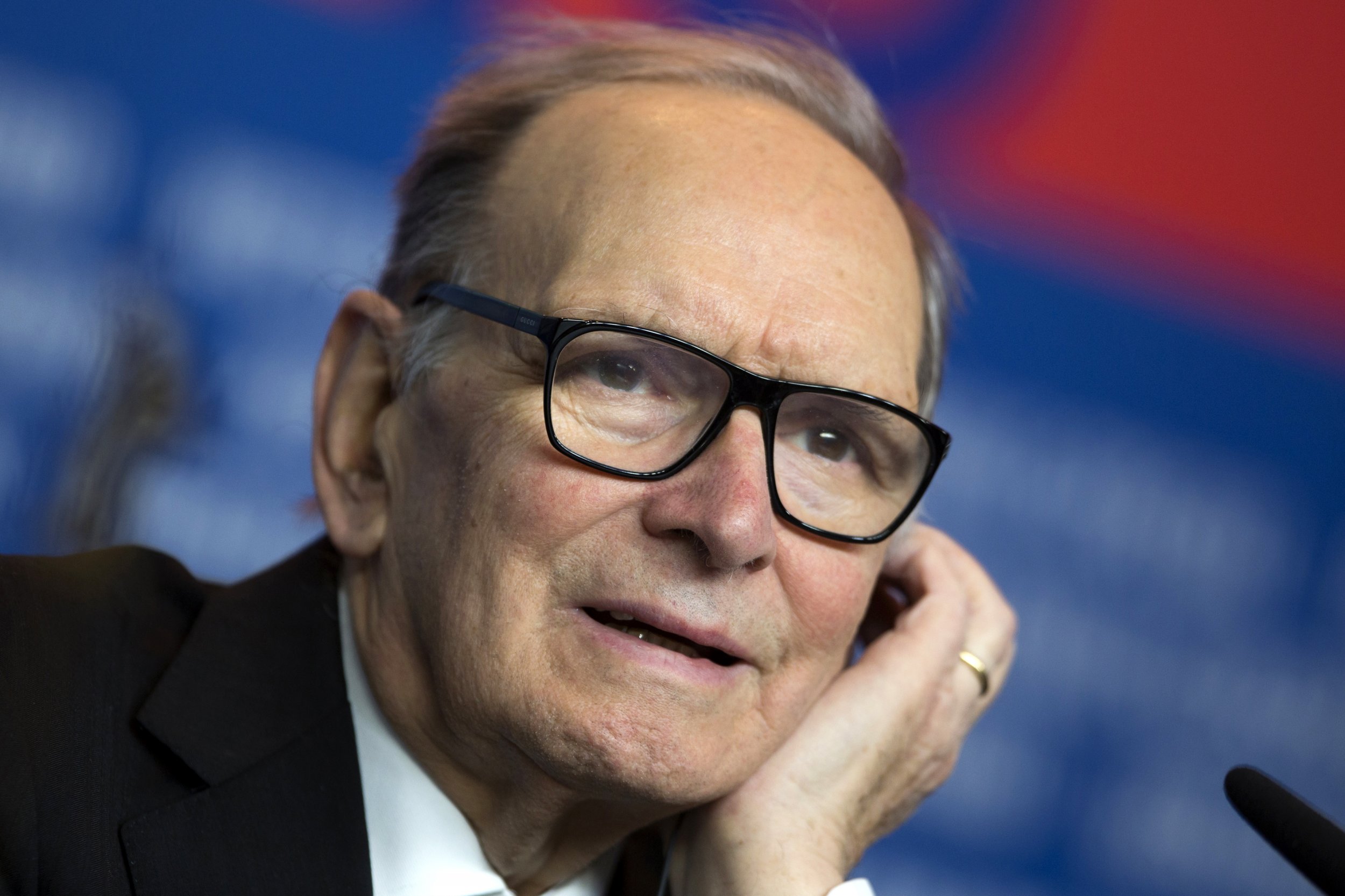 Ennio Morricone has not scored a Western in more than 40 years, but he's not retired from the genre quite yet.
The legendary Italian composer—who helped popularize the Spaghetti Western genre with iconic scores for The Good, the Bad and the Ugly and Once Upon a Time in the West—will return to the fold with an original score for Quentin Tarantino's The Hateful Eight.
Director Tarantino (Pulp Fiction, Inglourious Basterds) shared the news this weekend at San Diego Comic-Con, where he offered fans a rare glimpse at footage from his forthcoming Western, which is set in Wyoming after the Civil War. Reporters turned to Twitter to express excitement at the prospect of a new Morricone score.
Tarantino previously used several pieces composed by Morricone in 2009's Inglourious Basterds and 2012's Django Unchained, which reportedly upset Morricone at the time. The original score is notable because Tarantino typically prefers prereleased music, as in the famous Pulp Fiction dance scene set to Chuck Berry.
Joined by several members of the cast, Tarantino also revealed that The Hateful Eight will have a limited release in 70 mm screenings on Christmas Day, and that he plans to direct a third Western after this one.
For now, enjoy Morricone's The Good, the Bad and the Ugly theme—you'll recognize it even if you don't know it.