Enough Is Enough. It's Time to Cut the Defense Budget | Opinion
Since the beginning of the Trump administration, U.S. military spending has increased by more than $100 billion, almost 20 percent. There is no other part of the congressionally appropriated federal budget that has increased by that much—not education, not housing and not public health.
Our nation is facing a pandemic that has killed more people than the Korean War, the Vietnam War, the Persian Gulf War, 9/11, the Afghanistan War and the Iraq War combined. Yet, despite the fact that more than 130,000 Americans have died in a global pandemic, that America is not currently engaged in a single war formally declared by Congress, and that almost 50 million Americans have filed for unemployment in the past six months, Congress is on track to authorize and appropriate more money for defense spending next year than anything else. Again.
If you asked most Americans what our biggest enemy was right now, they would likely and rightfully say the coronavirus pandemic. We cannot win that fight as long as our defense budget is 90 times the budget for the Centers for Disease Control and Prevention.
It's time for the federal government to fundamentally rethink its priorities. We need investments in job creation, education, housing, addressing the climate crisis, poverty and health care, and to do that we're proposing a 10 percent reduction in defense spending to this year's National Defense Authorization Act (NDAA).
America will spend $738 billion on its military this year. That is more than the next 11 closest countries combined. For reference, China will spend $178 billion on its military in 2020 and Russia spent $65 billion last year. But America is on track to outdo itself and its adversaries. Congress is on its way to authorizing $740 billion in defense spending for the next fiscal year—the maximum amount allowed by law.
As America continues to fight off a public health crisis and economic emergency, we think this is unacceptable. So we proudly led 29 members of Congress in a letter to the House Armed Services Committee last month requesting that it authorize less defense spending this year than it did last year. If every Republican votes against the bill, as they initially did last year, it would only take 19 Democratic votes against this year's NDAA to put its passage in jeopardy—and we have 29 signed onto our letter.
Our nation is facing an economic and health crisis and a bloated defense budget doesn't get us any closer to addressing the ongoing problems American families are facing at home. Congress should be focusing on flattening the COVID-19 curve, providing families with severely needed relief and protecting workers.
American households have lost $6.5 trillion in wealth during the coronavirus pandemic. Food banks are overwhelmed and under-resourced, eviction moratoriums across the nation are scheduled to expire this month, and the president just announced his intention to end federal funding and support for state testing needs. People need help now, and the federal government is uniquely positioned to offer that help. More bombs won't feed hungry children, more cruise missiles won't provide economic security in retirement, and more nukes won't ensure health care for all. Now is not the time to spend more on national defense than we did at the height of the Cold War, Korean War or Vietnam War. Now, for once, is the time to put the people of this country over the profits of defense contractors.
Our amendment can begin to rebalance our federal priorities—while protecting pay and benefits for our troops. It will refocus our energy on the real threats that Americans confront, while ensuring that we still have ample resources to protect American security.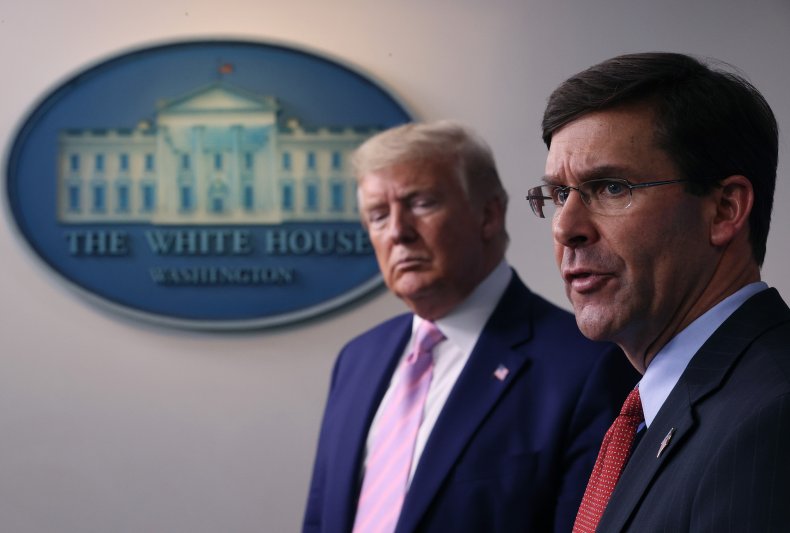 The COVID-19 pandemic has exposed the deep inequities permeating through every aspect of American life. Poverty, under-resourced schools, lack of access to health care, housing insecurity, unemployment and climate change are not new problems, but they're newly magnified through the lens of this crisis. We cannot ignore these problems anymore.
Ten percent off the massive $738 billion defense budget would free up $73.8 billion to help the American people. $73.8 billion could buy over 680 million coronavirus tests, over 720 million N95 respirator masks, and provide health care to over 10.3 million low-income children. $73.8 billion could create over 450,000 jobs for elementary school teachers and over 1 million slots for low-income children in federal early childhood education support programs. $73.8 billion could create almost 1 million clean energy jobs. $73.8 billion would could help us guide this country on a path toward Medicare for All, housing for all, a Green New Deal, a higher federal minimum wage and a federal jobs guarantee.
It's time we take that path.
As members of Congress, we know that the more than $1 trillion federal budget can have a dramatic impact on people's lives and support communities in need—particularly communities of color and other disadvantaged and vulnerable communities. In the midst of this global pandemic, it's time we stop spending three-quarters of that trillion dollars on our military. It's time, for the first time in half a decade, to put the American people first.
Congressman Mark Pocan is the U.S. representative for Wisconsin's 2nd Congressional District and co-chair of the Congressional Progressive Caucus. Congresswoman Barbara Lee is the U.S. representative for California's 13th Congressional District.
The views expressed in this article are the authors' own.