Enough Is Enough in St. Louis | Opinion
Charging citizens with a crime that comes with the potential of jail time based on politics is incredibly dangerous. Unfortunately, that's exactly what's happening in my hometown of St. Louis, and it should concern every citizen of our republic.
As has been widely reported, St. Louis prosecuting attorney Kim Gardner filed felony charges against a St. Louis couple for exercising their fundamental right to self-defense. This prosecution has even broader implications than those just pertaining to the defendants: It sends a chilling message to all Missourians that they exercise their fundamental right to self-defense at their peril. Missourians should not fear exposure to criminal prosecution when they use firearms to defend their homes from threatening intruders. Simply put, this case is nothing more than a political prosecution.
The law in the state of Missouri is clear and unequivocal. The right to use firearms to defend one's person, family, home and property has deep roots in Missouri law. Self-defense is the central component of the right to keep and bear arms, which receives the highest level of protection from the Missouri Constitution. Missouri's statutes specifically authorize Missouri citizens to use firearms to deter assailants and protect themselves, their families and homes from threatening or violent intruders. Moreover, Missouri's "castle doctrine" may be the most expansive in the country.
As Missouri's chief legal officer, I have a solemn duty to protect the fundamental rights of all Missourians, including the right to keep and bear arms in self-defense of one's person and home. This case casts an ominous shadow over those fundamental rights. A highly publicized criminal prosecution of Missouri citizens for exercising these fundamental freedoms threatens to intimidate and deter law-abiding Missouri citizens from exercising their constitutional right of self-defense.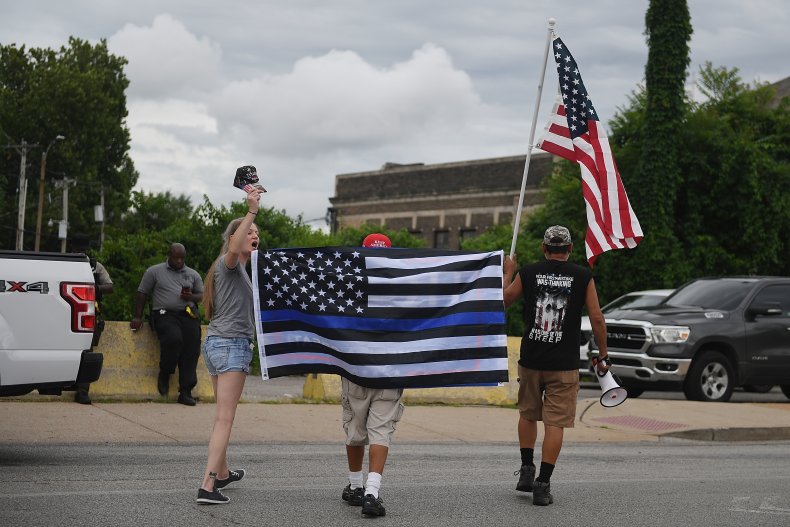 Of course, these charges are being filed at a time when we see a radical movement to defund the police, violent crime is spiraling and this very prosecutor is releasing inmates charged with violent crimes from jail. And now, she is targeting citizens for defending their personal safety, the safety of their family and their property. If news reports are accurate, she is also trying to bolster her case by directing the police department to "reassess the evidence." In addition, members of the police department said that they saw at least one gun and a bulletproof vest, and heard ominous threats from the crowd.
I believe that someone needs to stand up and say: Enough is enough. My office simply cannot stand by while Missouri law and the rule of law is being ignored. That's why I entered the case to defend the rights of Missourians to defend themselves and their property under the castle doctrine, and that's why I'm seeking a complete dismissal of the case.
Here and in other instances, this prosecutor has shown an utter disregard for the rule of law—all while St. Louis crime numbers are skyrocketing, six police officers have been shot since June and too many mothers, fathers and children are being killed. The seismic impact of the St. Louis circuit attorney's failure to protect the citizens of St. Louis has sweeping and long-lasting impacts on the St. Louis region and our state. That's why her decision to use precious office resources on this political prosecution is so egregious. Moreover, it sends a dangerous message to the citizens of this state: You exercise your right to keep and bear arms at your own peril, and if you do, you may find yourself in prison.
As Missouri's chief legal officer, I say: Not on my watch.
Eric Schmitt, a Republican, is the attorney general of Missouri.
The views expressed in this article are the writer's own.