Enough With the Million-Dollar Birthday Parties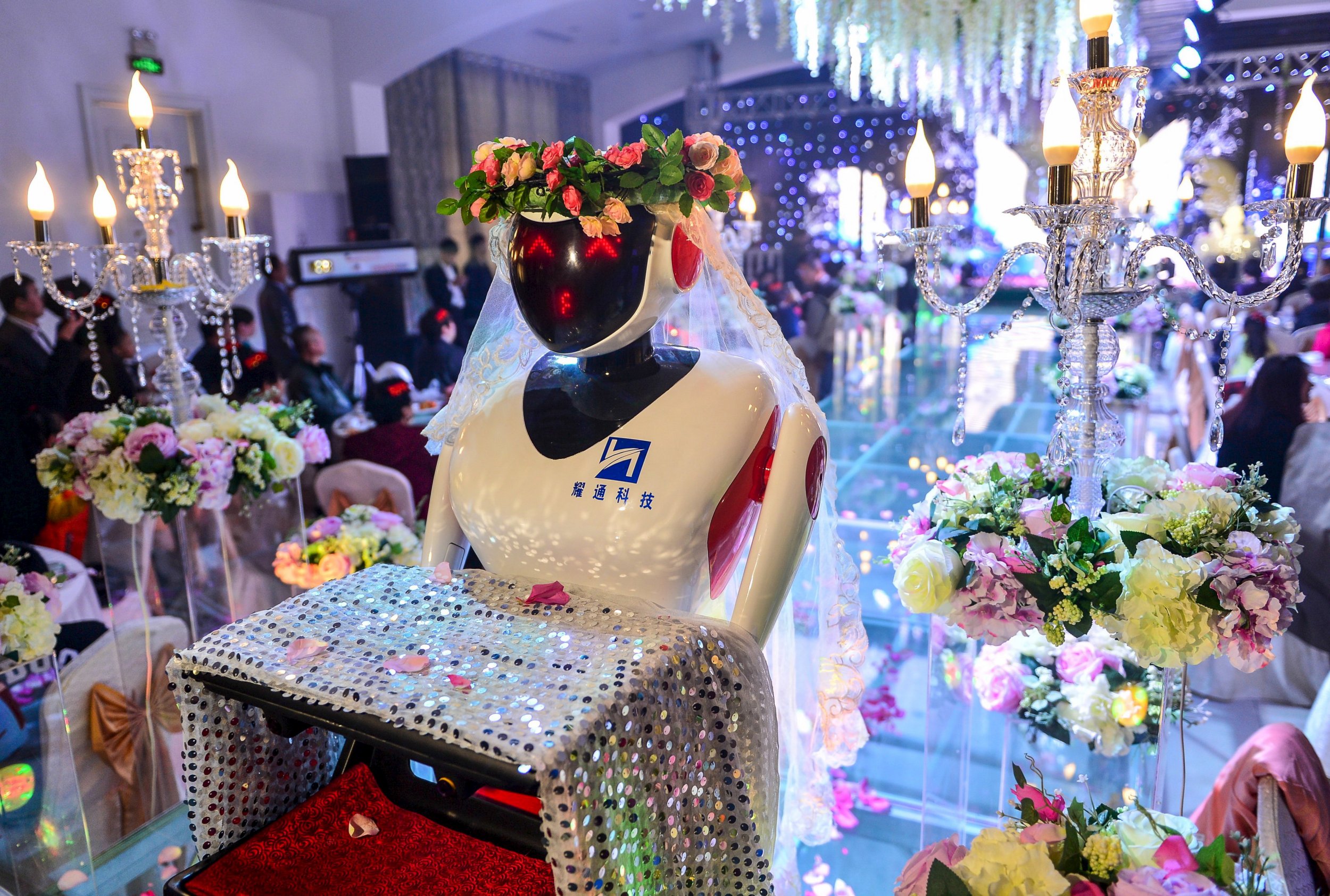 When I looked at the number on the page, I thought it couldn't be true.
Several weeks ago, I read an article detailing a bat mitzvah that had occurred in the New York area. While not interesting in and of itself, the final price tag caught my attention: a whopping $1 million.
Could this be right? Even for an extravagant party, was it necessary to spend so much?
As a rabbi who promotes various ethical-consumption initiatives, my mind couldn't comprehend the logic behind the whole endeavor. But as I thought more about the price tag, the more I began to look at other events whose cost seems to defy explanation. Fifteen thousand dollars for funeral services? Seventy-five thousand dollars for one wedding?
Life-cycle events are more important than the hedonistic, drunken festivals so many end up being. When indulgence supersedes meaning, the end result is a woeful missed opportunity to impart real meaning in some way.
Unfortunately, new social bars often leave those with a lower socioeconomic status shamed in their more modest attempts to provide adequate celebrations for their loved ones.
One of the most obscene modern life-cycle excesses occurred when Lakshmi Mittal, a billionaire steel magnate, spent about $60 million for the 2004 wedding of his daughter, including $1.5 million for wine and a reception at Versailles, the palace established by the French King Louis XIV, who trumpeted the divine right of kings. Even after the downturn in steel prices, Mittal is still the eighth-wealthiest person from India, with a current net worth of $11.2 billion.
In contrast, India's median per capita income in 2013 was $616 and is even less in mineral-rich areas. As the lawyer-filmmaker Satyabrata Dwibedy has noted, "though the eastern states possess 90 percent of the coal, iron ore, manganese and bauxite deposits, people in the region are among the poorest and getting poorer….Policies favor the vested interests of select corporations and individuals."
When we encounter these exorbitant indulgences, it should cause us to pause and reach inside ourselves to ask probing questions about the normative value of such celebrations: When did extravagance and luxury—something that can cut across all cultures, religions and creeds—become such a primary cultural value? Is debt, even potential bankruptcy for most of us trying to keep up, worth an evening of fun?
While celebratory events have the ability to enrich individuals and communities, the desire to spend lavishly for a fleeting life moment sets a noxious precedent. At times, such events can backfire on those whose narcissism becomes noxious to society.
At the close of the 19th century, for example, Bradley Martin and his wife, Cornelia, had followed the pattern to rise in New York's high society. They copied others by marrying their daughter to an English noble, thus acquiring a European noble title while supplying money for the English nobility to maintain their estates. Cornelia affected a hyphen in her last name to become Mrs. Bradley-Martin, and the couple periodically held massive parties.
Then the depression of 1893 resulted in massive economic hardship, the huge 1894 Pullman railroad workers' strike (their wages were cut by a third) was crushed by court injunction and President Grover Cleveland sending in federal troops, and in 1895 the Supreme Court ruled that the new income tax was unconstitutional.
Perversely, the Bradley-Martins concluded that the thing to do for the New York social season in 1897 was to hold the largest costume ball in recent history. While at first it appeared that the 700-guest event was a success, it was soon revealed that it cost $369,000. (Even when things improved somewhat in 1900, the average annual income was $438.) Feeling increasing negative attention, the Bradley-Martins left for England and Scotland and only returned once in the next 15 years.
To be sure, weddings, birthdays, religious festivals and funerals are vital opportunities to mark growth and change for families, a time to engage with peers and celebrate a momentous occasion. But besides the financial cost, what is the ethical cost?
I'm sure that there will be those who argue that people have the right to enjoy their wealth and spend as they please. Fair point. It does not, however, address the deeper meaning of how we interact with our fellow human beings. And to me, it is abundantly clear that lavish celebrations to the point of excess are out of step with core moral values that need to be embraced.
Consider the example of Tyco CEO Dennis Kozlowski, who appeared to be doing well, with his compensation reaching $170 million in 1999. However, this was apparently not enough.
In June 2001, Kozlowski threw a $2 million birthday party for his wife, a six-day extravaganza that featured Roman Empire–themed decadence. A four-hour video of the party showed young women and men barely clad, and an ice sculpture of Michelangelo's David that "urinated" vodka into glasses.
It turned out that Tyco paid about half the expense, with Kozlowski feebly maintaining that it was a business expense. Investigators then uncovered that Kozlowski had spent tens of millions of Tyco funds on apartments for himself and his wife, and he also charged his company for a $15,000 dog umbrella stand and $6,300 for a shower curtain, among other bizarre luxury items.
Excesses such as this led investigators to charge Kozlowski and his chief financial officer with embezzling $170 million directly from Tyco and gaining another $430 million by illegal stock manipulation. He eventually served six and a half years in prison.
To avoid this dangerous trend from escalating, we have to reinvest societal capital toward the twin virtues of modesty and moderation. I have too often witnessed superficiality being substituted for meaning-making. Family and friends should remind loved ones that what is most important when creating a major life event is bringing people together under a banner of love and partnership, rather than one-upmanship and petty attention-seeking.
Those who are concerned with the trend of expressing love through consumerism should consider alternative models, shifting the focus of life-cycle celebrations from materialism and extravagance to a more general spiritual and ethical approach.
Pride in hosting a humble gathering leaves a longer-lasting happy memory than an overly saccharine and ephemeral bacchanal. A modest event that honors workers, animals and the environment through consumption choices while also raising funds for those in need is an inspiring way to model one's values.
Otherwise, we culturally exclude others who are less fortunate and leave them open to isolation and embarrassment.
So where does real value stem? Instead of inciting competition—possibly even animosity—with our neighbors, it is an imperative that we should work toward creating celebrations that are expressive rather than expensive. Celebrations that foster inclusiveness and community-building will do so much more for participants than being another opportunity to take advantage of complimentary food and swag. Instead of an overblown affair, hosts should be encouraged to bring their own creative energies and new perspectives for their guests to enjoy.
For the life of me, I can't find a justification for a million-dollar celebration, whether it be a birthday, a bar mitzvah, a quinceañera or even a wedding or a funeral. What should tie people to one another during momentous occasions should be humility and love, not wealth and hollowness.
Because, in the end, an extravagant party is hollow, a shell that possibly masks an inner insecurity. By having the strength to look beyond the glamour, we can be better equipped to find the beauty of a humble celebration that can bring about the most precious moments in our life.
Rabbi Dr. Shmuly Yanklowitz is the president and dean of the Valley Beit Midrash, the founder and president of Uri L'Tzedek, the founder and CEO of the Shamayim V'Aretz Institute and the author of nine books on Jewish ethics.
Enough With the Million-Dollar Birthday Parties | Opinion